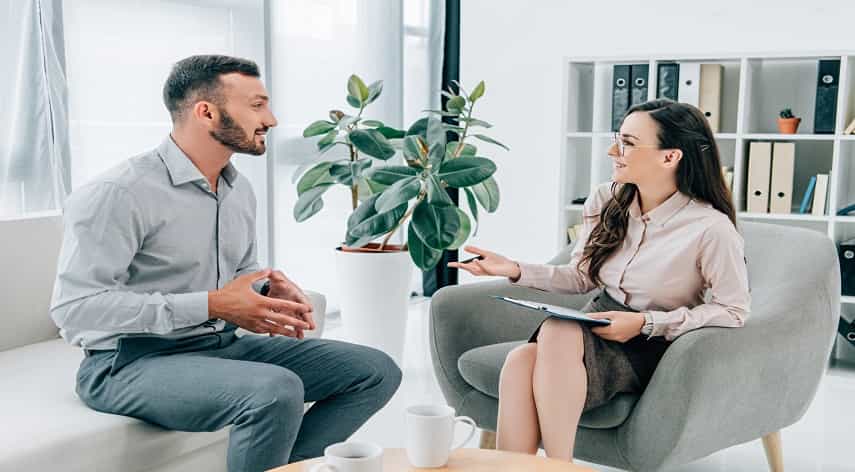 Have you wondered what a talk therapy session would be like but have been too intimidated by what you might discover about yourself? You're not alone.
In the last two years, only 20 percent of the US adult population has sought such help. There's a stigma even though the anecdotal and statistical benefits are well-documented.
In this article, we seek to remove some of those fears by describing how the process works. Let's begin!
Prepare
The first step to successful talk therapy sessions is to prepare physically and mentally. If going to an in-person session, that means arriving in plenty of time with an idea of what to talk about in therapy once the session starts.
If online, it's pretty much the same except the office is replaced by your login credentials. It's also important that you find a quiet place where you'll feel safe to interact.
Describe Your Situation
Before you begin, understand how therapy works as a process. It's all about self-exploration and discovery, and it requires active participation from both the therapist and the client.
The therapist will typically ask questions and help guide the conversation, but the focus of the session will be on you and your experiences. Prepare to discuss topics that may be sensitive or personal in nature.
Share your thoughts and feelings openly and honestly. Ultimately, the goal of therapy is to help you gain a better understanding of yourself and your relationships with others. You gain nothing by holding back.
Discuss Goals
The next step in getting the most out of how talk therapy works is to think about where you want to be. This goes along with preparing what you're going to talk about, and it builds on it.
Your therapist's job is to help guide you toward the goals that will mean the most for your growth and development. This gives you something to work towards and helps to keep you motivated.
As you progress through therapy, your goals may change. For example, you may start out with the goal of simply attending therapy sessions regularly. As you begin to feel more comfortable, your goal may be to talk about certain topics that you have been avoiding.
Ultimately, the goal of therapy is to help you live a more fulfilling and satisfying life. Setting and achieving goals throughout the process is what will get you there.
Figure Out What You Will Take With You
The last thing to remember about your in-person or online talk therapy session is that Rome wasn't built in a day. That is, you're not necessarily going to solve or even uncover all the issues that need to be addressed in a session or two.
However, you can keep things simple by committing to one single word. Progress. Identifying your achievable goals will help move you along.
And if you're concerned about the cost, there are many affordable means to keep you on track. You can find a therapist online willing to work with your specific situation.
Talk Therapy Can Be A Healing Experience
Talk therapy is not an easy push-button solution. You'll face issues you never wanted to address along the way. But if you trust the process, it can lead to long-term healing like you never envisioned.
For more mental health and wellness tips and info, check out some of our additional posts!
Browse by Category