What Are the Best Ways to Advertise Your Company?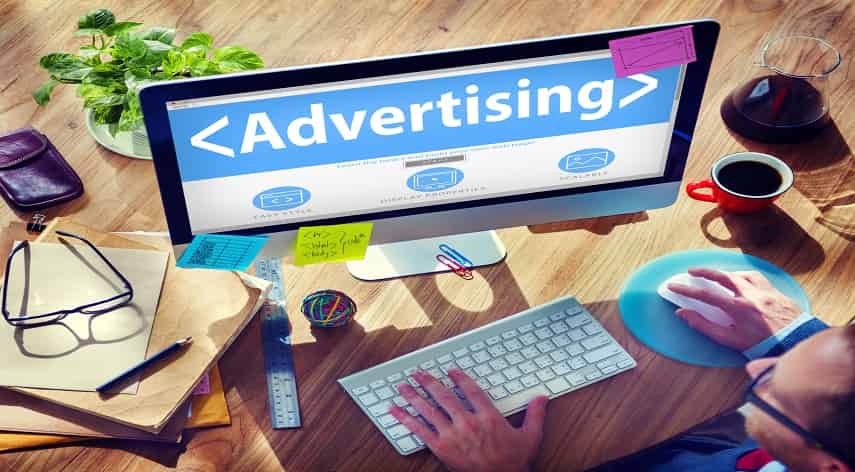 You've built a product that people need. You've made it, and now you want to sell it. Great!
Now, you need to advertise to people. How do you do it? How do you connect with people who want to buy what you have to sell?
There are many effective ways to advertise, but you have to know which ones are right for you and your company. Read on to explore some of the best marketing and advertising tips!
Social Media Advertising
Social media advertising is one of the best types of advertising. It allows you to reach a large, targeted audience quickly and inexpensively.
With social media, you can easily post images, videos, and even sponsored posts that will help increase your brand awareness. Additionally, you can use social media targeting to identify and create targeted ads that best fit the demographics of your audience.
Social media can also be used to build relationships with customers, as well as increase brand loyalty. With social media, you can also measure the effectiveness of your campaigns to further improve your ads and reach even more potential customers.
Pay-Per-Click (Search Ads)
Pay-per-click search ads are one of the best ways to advertise your company. With pay-per-click search ads, you only pay when people click on your ad, making it very cost-effective.
Your ad appears in search engine results, giving your company exposure to potential customers. Not only that, you can target your ad to people looking for your product or service by selecting keywords relevant to search queries. You can also track your results, allowing you to adjust or tweak your budget and targeted keywords accordingly.
Do research on competitors' advertising tactics, such as their keywords. Spy on your competitors and uncover best practices for advertising that businesses can adopt for themselves.
Email Marketing
The convenience of using email to send promotional offers, sales information, and product updates is unparalleled. With email marketing, you can target a wide range of potential customers without wasting time and money on traditional methods of advertising.
Mailing lists can be segmented to target specific demographics or interest-based categories, so each person on your list sees only the most relevant information from you. It's also more cost-efficient than other methods since you don't have to spend money on printing or sending out physical mailings.
Flyers and Brochures
Flyers and brochures are one of the best ways to advertise your company. They are cost-effective, easy to distribute, and highly visible.
Flyers can be posted in high-traffic areas such as office buildings or distributed door-to-door. Brochures can be placed in mailings, handed out, or distributed at trade shows.
Flyers and brochures are excellent tools for making an immediate impact on potential customers. They allow your company to create its own look, giving it the potential to stand out from businesses with similar products or services. With creative design and eye-catching images, you can quickly attract attention to your company.
Get Involved in Local Community Events
One of the best ways to advertise your company is to get involved in local community events. Doing so gives your business visibility, builds relationships with local customers, and encourages brand loyalty.
Participating in local charity events allows you to give back to the community–a great way to score points with local customers. Other ways to get involved in the local community include partnering with local businesses and holding workshops. Furthermore, hosting a booth at local festivals or fairs can be a great way to engage with the local community, collect leads, and ultimately increase sales.
Referral Promotion
Referrals are an effective way to generate buzz and build a positive reputation. Word of mouth is a powerful form of marketing, and referrals provide an easy way to tap into it.
Referral promotional strategies can include incentivizing customers to share their experiences with their friends and family. As well as offering discounts or rewards for successful referrals.
Referral promotion strategies should be tailored to the environment and needs of each individual. Referrals from customers can be incredibly valuable, as happy customers are likelier to be the best advocates for the brand.
Influencer Marketing
Influencer marketing is one of the top digital advertising trends. By establishing relationships with influential people, you can reach a much larger and more engaged audience than with traditional methods. Influencer marketing also creates a more personal connection between your brand and your target customer.
To make influencer marketing successful, you should identify influencers who are in the same industry and cater to the same demographic as your company. Reach out to them with offers such as free products or services and see if they're interested in collaborating. You can then work on setting up campaigns and creating content together to create an effective and successful promotional strategy.
Press Releases
Press releases are an effective way to spread the word about your company and its products or services. Press releases inform the public and the media of new products and services. They notify the public of any special events or promotions your business might be having.
Press releases can also be influential in building your company's reputation in the business world. They are widely used by many companies to gain the attention of potential customers and business partners. They also create a favorable outlook for their brand.
The Best Ways to Advertise Your Company
The best ways to advertise the company are to utilize multiple channels. Consistently evaluate results and refine efforts for optimum success. Invest in quality advertising strategies to create lasting value for your brand.
Now is the time to implement the best methods and promote your company. Take action today to start getting the word out!
If you found this article helpful, check out some of our other great content related to business, products, services, and more.
Browse by Category