The Top Ethical Issues Medical Students Should Be Taught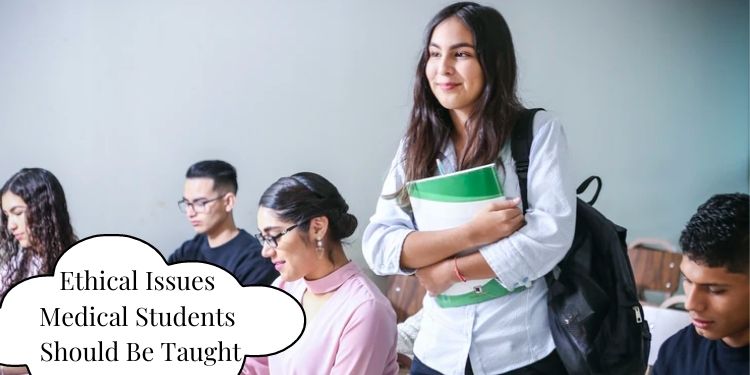 Ethics are important in any profession but clinical practice emphasizes more on it because medical practice involves a lot of issues. These issues can be resolved through ethical principles only if a professional wants to remain unbiased in a situation. We know that you can find tons of guides on the internet that address medical ethics but they aren't helpful because most of them include a lot of technicalities.
Therefore, we at Probity and Ethics, are here to help you out with this problem. In this article, we will be discussing the top ethical issues that medical students should be taught. We suggest sticking till the end if you are someone who is looking for an Ethics course for nurses or anything similar. This article can also help you if you are a medical student who is looking for guidance on this matter.
Maintaining health and wellness as a physician
The first and the most common issue that most medical students face is maintaining their health. It is difficult to keep a tab on your health when you selflessly work all day around with sick people. There are plenty of risks when you deal with these kinds of patients and it is crucial to keep an eye on your health. There are tons of protocols that help doctors with this, such as wearing gloves, masks, and other safety essentials. They are also stressed to practice frequent hand washing and sanitizing but clinical practitioners remain at a risk despite all these steps. Therefore, all new medical students should be taught how to tackle the issue effectively.
Using Social Media
Everyone loves social media even doctors but these medical professionals have more of a responsibility. Social media is a great way for medical professionals to express themselves but it is important to stay vigilant with what is said and shared. People often pick up words or 'tongue slips' from medical professionals and spread hoax news.
Therefore, it is crucial to use social media as a means of health interaction and make most of your social media accounts. A professional health care worker can also utilize social media accounts to spread awareness and converge people towards the truth rather than rumors regarding various medical myths. A medical student who is trained to handle their social media professionals will be able to manage these matters better.
Reporting Unethical Behavior By Colleagues
Being a doctor or a medical professional isn't just about being vigilant of your professional conduct. It is essential to pay attention to what your colleagues do. If you see something ethical being done by anyone (even if they are your superiors), it is important to report the incident to the concerned authorities. Most people do not recognise this but poor conduct by a clinical professional not only endangers them but the life of the patient.
A medical student should know how to address such a situation and following proper conduct whenever needed. The reporting should be unbiased and professional in all matters to maintain transparency.
Maintaining Professional Contact With Patients
Another common problem that most doctors may witness at least once in their life is maintaining professional contact with the patient. It is essential to hold the bond professionally as keeping tabs on the patient could impact their treatment and the pace of the results. It is still crucial for a medical practitioner to maintain boundaries at all times and practice within the ethical code of conduct in medical practice.
Conclusion
Listing out all the patient-related issues for a medical professional is not easy but we hope that you get a good idea of what the problems can be like. If you still need professional help with the Professionalism course for doctors then you contact us at Probity and Ethic's official website.
Alfred Williams
Hey everyone! My name is Alfred Williams and I am passionate about business and finance. I have been working and managing in these fields for over 10 years. I have expert knowledge of market strategies, financial analysis, and decision-making processes. I also have experience in consulting and budgeting. I'm excited to use my knowledge and expertise to help others achieve their goals. Follow me for the latest insights on business, finance and decision-making. Business, finance - let's get started!
Browse by Category