TigrenPWA: The Only Magento PWA Theme That Is Worth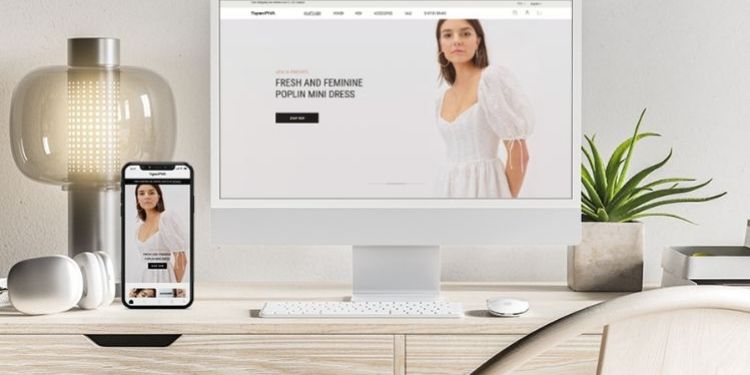 Among the Magento Progressive Web App integration solutions, Magento PWA Theme has become the most favorable one due to its affordable price and various functions. That is the reason why many e-commerce businesses have chosen this option to upgrade their websites. This forms a lucrative market with many PWA Theme builders.
However, Tigren's Magento 2 PWA theme – TigrenPWA is the only ready-made solution that you should consider.
Why Magento PWA Theme Benefits Your Online Business
As you might have known, there are three most common solutions for developing Magento 2 Progressive Web Apps: Extension, Theme, and Custom Development. However, in terms of reasonable price and available benefits, Magento PWA Theme is the most suitable among the available options, especially if your business has a limited budget.
The price of a Magento 2 PWA Theme can depend on many factors such as the theme builders, out-package functions, etc. In general, the average cost is from $500 to $2,000 or above, which is considered a reasonable investment for all e-commerce businesses.
While a typical website template directly applies a new user interface (UI) into a website's frontend, the PWA template is utilized in a more distinctive way. It will become the substitute and completely replace the original frontend with a PWA storefront and a brand new design. Moreover, the new storefront will connect with the backend of the website via APIs.
By integrating your online store into a PWA Theme for Magento, you can completely change your website's visuals and functions. The website will have a more attractive and user-friendly appearance. Moreover, it is also easier for your online visitors to shop with many convenient features: offline mode, mobile-friendliness, etc.
7 Reasons Why Tigren's Magento PWA Theme Worths Your Investment
1/ Provided by a professional Magento company
With ten years of experience providing many Magento solutions, Tigren has become the leading PWA development company in Asia. They have collaborated with many businesses from all over the world.
2/ Affordable theme cost
Tigren provides the Magento PWA Theme package at $799. This is not the cheapest one in the market. However, that is a reasonable investment for all e-commerce businesses due to its wide range of built-in features.
So, what are you going to get after paying $799?
3/ Lots of theme options
By choosing TigrenPWA, the shop owners are free to pick any design for their website in its theme library. Of course, you can make minor changes (color scheme, logo or pictures organization, fonts, etc.) to make the theme more suitable for the brand's identity.
Since you are not opting for the high-cost bespoke PWA Development, you cannot have your website visual that is 100% similar to your imagination. However, if you have any idea and wonder whether it is possible or not, feel free to connect us any time you want. We are here to give you the best advice in building your e-commerce website.
4/ Fast installation
You only have to wait for several days to integrate the TigrenPWA theme into your current Magento 2 website.
5/ Free Technical Support After Installation
After integrating your website into a completely new template, there are many problems you might have to encounter.
However, TigrenPWA offers three months of free assistance in its theme package.
6/ Free Lifetime Update
Many other Magento PWA agencies require their customers an extra fee to access the latest Magento PWA version. On the other hand, once you become Tigren's clients, you are provided with a lifetime update with your Magento PWA Theme.
7/ Lessen Cost Incurred
Tigren is located in Asia – where the standard of wage is lower than in other areas of the world. That is the reason why the price that Tigren is offering is considered to be more affordable compared to other Western counterparts in the market. Therefore, after running out of the free support period, the cost would also be reasonable if you want to continue hiring Tigren developers (for either extending support or adding new features into your Magento 2 PWA).
Eventually, the firm can reach a broader range of customers and targeted users; the chances are that its sales will increase notably.
Using a ready-made PWA theme is much cheaper than other approaches to develop a Progressive Web App from scratch. Businesses are expected to pay $2,000 at maximum for a PWA template integration. Some PWA providers even offer free templates for websites.
Whatever the solution is, given that PWA is more powerful, its development absolutely will be at a more significant expense. In addition, because the number of PWA developers on the market is much fewer than that of the regular website, the cost per hire is also higher.
The combination of these benefits has helped PWA prove its stance on the eCommerce market. It seems to be a repeated cycle because no business wants to fall behind the trend when PWA becomes famous. Therefore more and more firms want to adopt this technology, which in turn increases its worth.
Read More: Develop your career prospects with RHCSA Certification
Browse by Category