Top 7 Ideas to Start Your Own Businesses for Housewives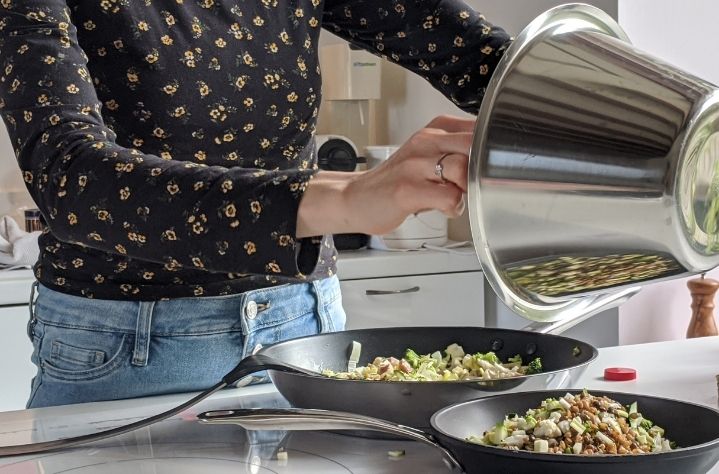 In 21st Century when things have been drastically changed, one of the most impacted area is the way of doing businesses. Digitalization and open-minded approach have given more opportunities for housewives as well. Gone are the days when you have to travel and spend most of the time at your work place. Now you can be your own boss and start your business just sitting at your home. Yes, you can earn your livelihood and go in the long run by starting your own business. And, this is not as complicated and risky as it used to be.
To start your own business all you need to have certain skill sets and little investment (Sometimes no investment is needed). You need to identify your passion to get into the business. Match your skill sets with your passion, identify your interest and get set go.
Here in this article you will get to know the 7 new business ideas for housewives. Follow these best business ideas to build your fortune.
Catering Business:
If you are one who is always praised and appreciated for cooking ability, you must give it a second thought about starting your own catering services.
Tailoring:
 If you are so fond of sewing new clothes and other stuffs, why not start a tailoring business and earn well. If you have skill sets that requires in the tailoring, start considering about setting up your own centre. You can also give others a class and teach them. It is one of the best clothing business ideas for housewives.
Social Media Influencer:
Becoming a social media influencer is perhaps one of the best ways to be your own boss. All you need to have a great number of followers on your social media accounts such as Instagram. A social media influencer is a person who influence, promote, aware others about a certain brands and products.
Cake baker:
If you are making other's special day a very special with the help of your baking quality. If you are passionate about trying and testing various cakes recipes, you can think about starting your own cake bakery.
Embroidery Store:
Do you have embroidery skills? People are becoming fashionista day by day and their inclination towards dressing well has also increased. Their love for embroideries has never diminished. You can open your embroidery store to start your business.
Freelancer:
This pandemic has opened the gate for acquiring new projects for the freelancer. With the advent of this pandemic many businesses have shut down their offices and doing work from home. Due to the lack of the resources they are hiring people who can deliver their work sitting at home. If you have writing skills you can be a content writer and earn more than an office job. If you know coding, you can grab coding related projects. The opportunities are many for the freelancers, its all about your effort that counts for acquiring a good client.
Blogger:
Do you think you have knowledge that can help people in many ways? Do you think you are humorous and can make people laugh with your writing skills? Blogging is a great way to earn in 2020. All you need to buy hosting and a domain for your blog to get live on the internet.
Hope you found this article helpful. These were the top 7 business ideas for housewives. Be your own boss and think about the office boundaries. There are very much to explore outside. All you need to have confidence in your self to achieve great height.
Browse by Category