Trends In Medicine and Healthcare That You Need to Know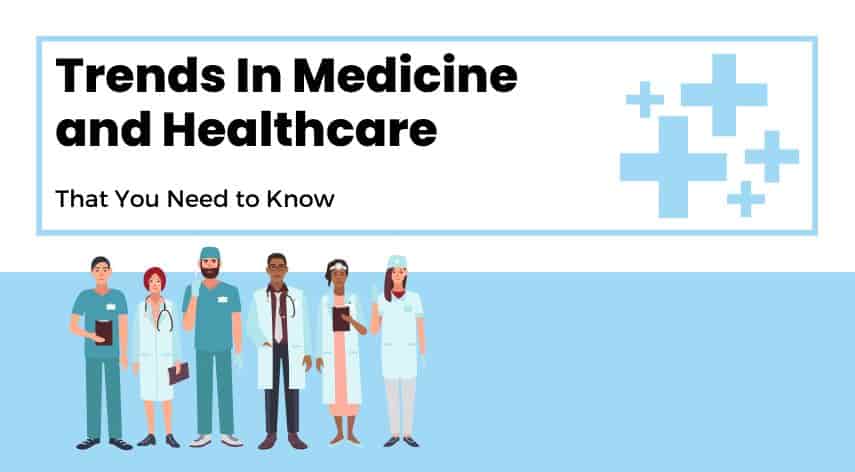 Here are a few of the hottest trends in medicine and pharmacy that are happening right now. They are trends that everyone needs to know about as every person is likely to need and use medicines and the additional services and assistance now available in modern medicine, wellbeing, and health.
There has been an increase in services offered at the pharmacy
The pharmacies of old may have been known for great hard-boiled sweets and as a place to collect the medicines that had been prescribed by the doctor or healthcare provider. These have developed, and not only do you now have access to many a large retail pharmacy that hasmanaged to bring down the costs of the medicines that we use. There are also so many other services being offered apart from medicine. Eye tests, heart rate and blood pressure checks, and all manner of personal health monitoring are also available at your local pharmacy, as well as more general health checks. Certain retail pharmacies have also recruited family healthcare practitioners to provide advice and diagnose general and basic ailments like coughs and colds.
Retail healthcare and pharma
Just as the pharmacy has a number of new offerings as well as cheaper medication and health-related products, so have the retail giants moved further into health and wellbeing provision. The growth of the medicine aisle and the unprecedented growth in health tests in retail outlets that have become an increasing trend. You can now have blood tests, eye tests, and certain vaccinations at USsuperstores such as Walmart,and online retail giant Amazon is investing in health research.
Smart health care
The number of smart, worn healthcare devices that have been released to the market has increased rapidly, and you now have access to a smartwatch with a heart rate monitor as well as a BMI calculator. The ability to use worn smart devices to communicate directly with your professional healthcare provider is now a reality, and this is a trend that is only set to grow as technology in this area advances.
Virtual health and telehealth
Not only are there apps available to aid in providing a diagnosis, but there are now also appointments with professional doctors, healthcare professionals, and carers that can be attended via Skype, Zoom, or Teams. It is one of the best means of democratizing and sharing quality healthcare with those who may not have previously had access. Telehealth has also been responsible for increasing access as more people can get professional medical advice telephonically.
The world of health and wellness is everchanging, and as the technology that we have access to improves, so too will the manner in which we are able to look after our health and wellbeing. Pharmacies are changing, medicines are improving, and the entire healthcare and pharmaceutical industry has modernized beyond your wildest dreams. It's important to be aware of these changes and to be able to access and use the most modern and most recently developed medicines and healthcare solutions, but also at the best prices.
Browse by Category