What are generic medicines and why do they take longer to act in the body?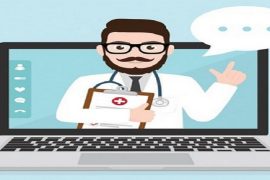 In the past few years, there has been a growing incline among patients towards generic medicines. Due to the lower price of such drugs when compared to their branded counterparts, most individuals prefer to opt for them as medications, or even prescription alternatives.

Nonetheless, certain misconceptions regarding these drugs prevail even today. Before learning about the efficacy, composition and other factors about generic medicine, one should gain a detailed understanding of what is generic medicine.

Understanding the basics of generic medicine

The key to understanding what is generic medicine lies in recognizing that such drugs are not too different from their branded alternatives. A generic drug is thus based on the same formula and carries a composition same as that of its branded counterpart.

Pharmaceutical companies own most drug formulas through patents. However, when such patents expire, other drug manufacturers can freely use the same formula to manufacture medicine without any obligation. These drugs are known as generic medicines, primarily because they are not sold under any particular brand.

Generic medicines are significantly cheaper than their branded counterparts simply because generic drug manufacturers rely on an existing formula to create their products. Pharmaceutical manufacturers from recognized brands, on the other hand, need to spend considerable resources and time to research for these formulas before the actual medication production can begin. Thus, the overhead costs in such cases are substantial, unlike in the case of generic medicine producers.

Are generic drugs less efficient than branded medicines?

In theory, generic medicines should be just as efficient as branded products because both of them rely on the same formula and chemical composition. Thus, a part of understanding what is generic medicine is that these drugs do not take long to act and do not leave any additional side effects in the human body, besides those caused by the branded variants.

Nevertheless, some differences in action and effectiveness can arise due to improper methods of production of generic medicine. For instance, laboratories may fail to meet the proper standards of hygiene when manufacturing a batch of these medicines. It can lead to contamination or other issues.

Without sufficient oversight, generic medicine production schedules are often compromised, especially in India. Another issue which plagues the generic medicine industry in the country is its lack of exposure. Previously, few consumers knew of their existence, and most relied on high-priced branded medications. Today, with the advent of telemedicine, locating generic drugs has become simpler than ever.

What is telemedicine, and how has it affected the generic medicine industry?

Now that you know what is generic medicine, another important medical terminology to understand is telemedicine. It refers to extending all forms of healthcare services to consumers through the electronic medium. Today, patients and doctors can connect through video conferencing, and physicians can monitor their wards remotely with the help of telemedicine.

Also, patients can order their medications through special applications on their phones. These apps ask consumers to upload their prescriptions and order the necessary medicines. Some of these telemedicine applications also offer you the choice of acquiring generic variants of the medications prescribed to you, thus enhancing the scope of what is telemedicine and its use in general.

Regardless of how one decides to purchase a prescribed drug, the expenses of quality healthcare can be difficult to bear, even when he/she owns a medical insurance policy. A Bajaj Finserv Digital Health EMI Network Card can help afford various types of care procedures and drugs as well.

What is the digital health EMI network card?

A health card is a financial tool, which comes with a pre-approved credit limit for existing Bajaj Finserv customers. Owners of the card can spend this limit on healthcare and medical pursuits alone.

Cardholders need to seek treatment at one of the network outlets to facilitate payment through this card. The primary benefit of a health card is that it allows a user to defer any immediate medical liabilities into equated monthly instalments.

Some of its features include –

● Pre-approved limit of up to Rs.4 lakh

● Breaking down total medical expenditure into EMIs payable over a tenure of 3 to 24 months

● A single health card can serve the medical needs of an entire family, covering not just the cardholder but his/her spouse, children, parents, and siblings as well.

● Insta-card applicants need to bear a nominal joining fee of Rs.707, while non-insta cardholders need to pay Rs.589 as a fee for availing this financial tool.

● This card covers the expenses of more than 800 medical procedures, both essential and non-essential. The list includes cosmetic surgery and homoeopathy consultations as well.

● The digital financing solution can help owners seek treatment at more than 5,500 network medical facilities spread out across 1000 cities in India.

● Card owners can avail various discounts and benefits at select medical outlets and clinics as well.

Existing Bajaj Finserv EMI Network customers can complete health card application online with ease. New individuals, on the other hand, need to visit a network outlet to avail a health card.

It is ideal that you plan your finances so that it can help fulfil any medical emergency funding needs in no time. A health card in place can thus critically serve when paying for medical bills across treatments, consultations, or post-treatment care.
Browse by Category