Which music business degree should you pursue as an aspiring record label executive?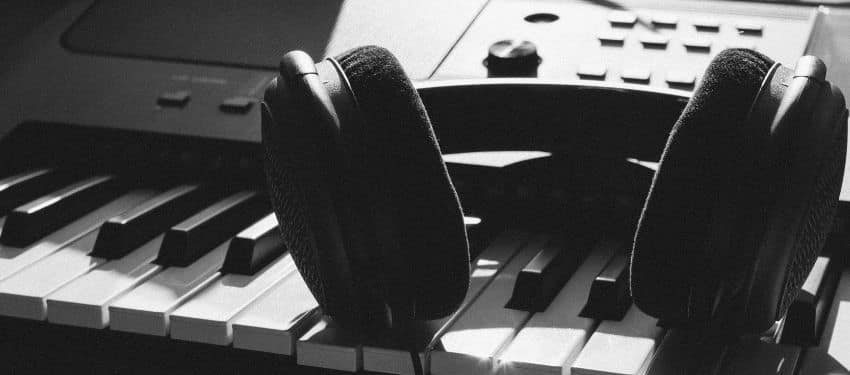 In contrast to popular belief, the global music industry isn't limited to performing artists and musicians. The business side of the industry is managed by capable professionals who are passionate about music yet possess a good business acumen.
A record label executive belongs to this category of music management professionals who work backdoors to ensure that millions across the world are able to enjoy their favourite music.
A career in record label or music management can be quite enthralling. Read ahead to learn what kind of music business degree will help you become a record label executive.
What does a record label executive do?
A record label executive is essentially responsible for handling a record label's financial and legal matters. They negotiate contracts with artists, book studio spaces and session musicians and ensure the safety of the intellectual property rights of the label.
As a record label executive, you should be aware of complete operations of a music label company along with the technicalities of music production. Therefore, you might be required to have a relevant degree in music business management.
What kind of career prospects can you expect as a record label professional?
Record label executives have quite interesting job profiles and the opportunity to make decent income. If you are interested in joining a record label based out of London, you can stand to earn even more.
According to a Glassdoor.com report, a record label manager can earn around £ 46,110 per year. Salaries for executive jobs in record label management can go up to £ 86,990 per year.
Career diversity is another advantage of seeking a career in record label management. Here are some interesting job profiles you can seek out after a good music business management programme.
Music distributer
Record label specialist
Music entrepreneur
Record label marketing manager
Artist manager
A&R manager
Booking agent
Music promoter
What kind of music business qualifications are available for aspiring record label professionals?
A career in record label management or other similar career profiles requires you to show a flair for business management and music production equally. A good music business programme can provide the relevant hands-on experience of working with music industry professionals and musicians.
Most music management programmes are designed to provide you a comprehensive overview of topics like music industry law, music technology, merchandising and sales. You can also explore the latest industry trends and copyright laws with these programmes.
Depending upon your previous academic qualification, you can pursue business management programmes for the music industry at both undergraduate and postgraduate levels. Here are some common course specialisations available in music business management.
Music management and business programmes
Music marketing programmes
Legal management in music programmes
Music business taxation programmes
Artist and repertoire management programmes
Concert and venue management programmes
Record company management programmes
Business model in Music programmes
With so many courses and specialisations available, you can choose one that aligns with your music career goals.
Choosing the right music business programme can make your professional path towards becoming a record label executive quite easy. Start looking for appropriate music business programmes today to start a successful career in this sector.
Browse by Category