Why Invest in Cloud-based EMR Software? (Updated 2021)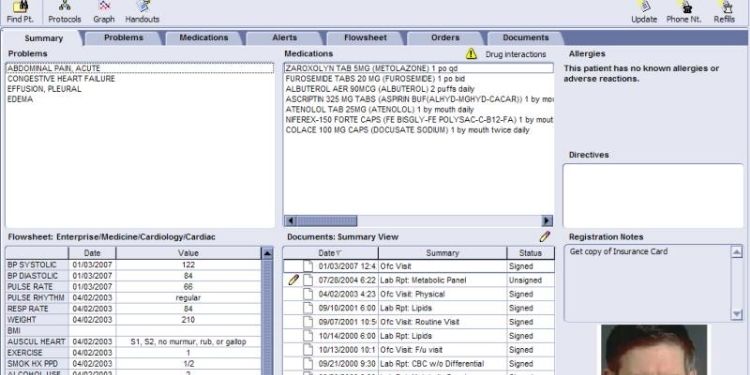 When designers started talking about the creation of a smart cloud-based electronic health record (ICEHR), they imagined a system that might alter medical treatment drastically. An ageing population coupled with fast increasing healthcare expenses threatened to bankrupt our nation's medical infrastructure without developing, testing, and using new technologies to allow system-wide improvements.
The pressure was increasing at that time to develop cost-effectual methods to minimize medical organizations' operational costs while avoiding preventable medical mistakes. Concept engineers have also focused not just on the potential for using technology to enhance life by using best practice and evidentiary decision-making elements but also on improving patient quality of life.
In recent years, the HIT system has been very useful to streamline operations to enhance productivity and to reduce overhead costs by directing management control choices. Traditional rates of EHR adoption improve, and cloud-based EMR software are helpful for patients and healthcare organizations.
What is a Cloud-based EMR?
Cloud EMR software is scalable, adaptable, simple, and cost-effective option for managing cloud health files rather than internal cloud servers. Data mining skills help managers to analyze strengths and weaknesses in work processes and to explore patient data to uncover behaviour patterns, possible pharmaceutical combinations, and health risk factors. Many of today's web-native solutions have been developed with input from healthcare professionals, clinicians, and facility management teams so that the customization options are closer to the cause for medical practitioners and hospitals.
How's it different from in-house EMR software?
A cloud-based EHR is essentially very similar to a traditional EHR in the sense that functionality and basic features attempt to accomplish the same processes. Both systems enable collecting patient information, maintaining accurate health records, sorting, organizing, and compiling data into actionable information and sharable formats, and facilitating effective communication with medical providers, third-party payers, and patients.
What's the difference?
The key difference is that web-based solutions eliminate the necessity for internal server maintenance practices and facilities, follow backup processes, and build a redundancy-and-resilience protocol to guarantee the continuity of the service and reliable data access.
The role of medical professionals in terms of security and privacy protection is a secondary but equally significant distinction. The task of maintaining patient files secret and safe from mingling with other account holders is placed on cloud-based service providers. In the event of an infringement or violation of HIPPA, the seller is responsible.
How can a cloud-based system help practices?
In addition to minimizing hardware and software update expenditures every few years, there are additional advantages of a service provider agreement.
Automatic upgrades of compliance guarantee that your business constantly follows best practices.

Service suppliers are responsible for security patches, code sets updates, and encryption certifications renewal.

Scaling when a practice adds more doctors, increases the patient load, or adds new service, sometimes needing less training and in-house IT participation, is much easier with cloud-based EHR systems.

While large-scale group practices, hospital, and in-patient treatment centers may require dedicated IT and support teams, many small to medium-sized practices need not make significant investments in building an internal technology department since renowned suppliers offer 24/7 support and extensive training in systems.

Drug libraries and simple decision-making tools assist in reducing medical mistakes that can be avoided.
Need For a Cloud-Based EMR Software
Around 70% of EMR systems in the U.S. are not "communicating" with other software because cloud computing is needed. 1 This implies that, even while the cloud is connected to a hospital or a clinic, the technique of data storage may be incompatible with the system of another institution and hence almost unavailable for external sources. One of the trendiest themes of new and groundbreaking EMR cloud software is the ability of systems to interact, called interoperability.
Top 3 Cloud-Based EMR Software
For doctors to select from, there is a range of EHR vendor alternatives. Software solutions from Electronic Health Records offer the greatest clinical tools and intelligent features, which assist busy doctors in streamlining their everyday administrative and clinical operating procedures. Some EHR alternatives allow computerized registration of patients, streamlining a busy office and reducing staff strain.
Kareo Clinical EHR Software
Kareo Clinical EHR Software provides a comprehensive array of solutions, including HRS, PR, and billing. The EHR software is best suited for small office settings and individual doctors. It provides customers a range of comprehensive appointment management tools, customizable dashboards, and the programming of patients to achieve practical efficiency. The program is certified to meaningful use by ONC-ATCB.
NextGen Healthcare EHR Software
The Cloud-based EHR system NextGen Healthcare Software delivers practical administration (PM), revenue cycle management (RCM), and patient portal services to its subscribers. It contains e-Rx, charts, voice recognition, and note templates, which are the resources needed by busy physicians. In order to assure the safety and protection of sensitive patient data, the EHR software system is HIPAA conform. It offers specialized modules for operation, treatment of pain, mental health, and so forth.
DrChrono EHR Software
The software for DrChrono EHR is entirely adaptable to your requirements. In a single platform, it delivers seamless, integrated EMR, patient participation, and billing solutions. It offers healthcare instruments like laboratory ordering, e-prescription, and medical text speech that decrease time-consuming activities. Clinicians are able to diagram a lot of time in seconds using the customized medical forms. The EHR mobile app offers patient attention on the iPad, iPhone, and online 24 hours a day.
Conclusion
Cloud EMR software is scalable, versatile, straightforward, and affordable, rather than internal cloud servers, for the handling of cloud health data. Capabilities in data mining assist managers to assess strengths and weaknesses in working processes and examine patient information to detect behaviour patterns, probable medication combinations, and health risk factors. Many of today's web-based solutions have been designed to ensure customizing options are closer to the cause of medicine and hospitals through input from healthcare experts, doctors, and management teams.
Browse by Category