5 Great Reasons for Becoming a Lawyer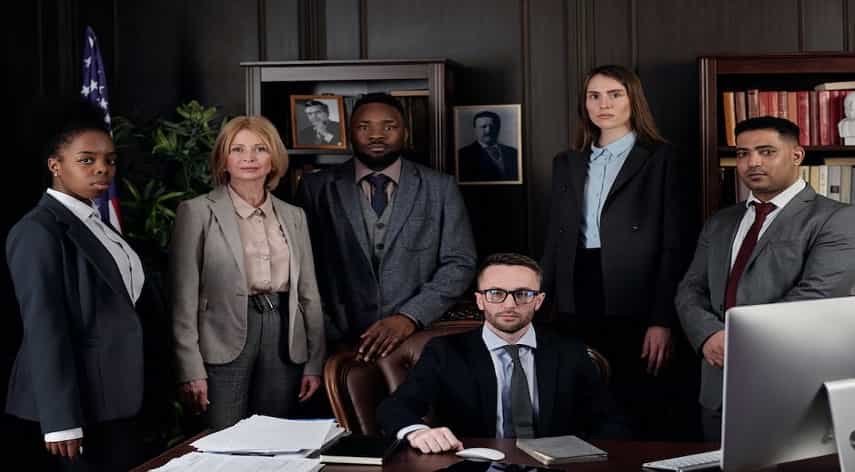 There are over one million lawyers in the U.S., which shows that it's a popular career choice.
Becoming a lawyer comes with an array of benefits, from great job security to a high salary. But, if you've never researched the possibilities, you could miss out on pursuing a dream career. Maybe that's why you're here; you're on the fence about becoming a lawyer and need a nudge in the right direction.
Sounds like you? Luckily, you've come to the right place. Here are five reasons for becoming a lawyer.
1. Lawyers Are in High Demand
It's no surprise that all types of lawyers are in high demand. This means that you'll never worry about finding a job, whether it's in your home state or across the country. And as more businesses and individuals require legal help, it makes sense that graduates capitalize on that need by pursuing law careers.
2. Lawyers Are Well-Paid
Whether you're starting a law firm or joining one, you're guaranteed a great paycheck. Lawyers are also renowned for starting at a great entry-level salary compared to other professions. It's important to note that the average salary for a lawyer is $100,000, so you can support yourself and your family.
3. Gain Transferrable Skills
Another consideration when choosing a career is the transferable skills you gain. If you ever decide on a new career path, you leave knowing that your skills are useful to other professionals. For instance, you could become a researcher, academic, or manager of a successful business.
4. Lets You Work in Different Environments
Your law degree lets you work in a range of environments, depending on your goals and preferences. Because of this, you can choose between working for a private firm, the government, or a corporation. And if you tire of one, you can adjust your training and choose a new work environment for a challenge.
Further, you get the opportunity to specialize in a specific area. For instance, you may work in entertainment, corporate, or family law. Once you've decided on the speciality, it's easier to land your dream job and pursue a thriving career.
And when you're ready, you can start your own law firm and build your reputation in the industry.
5. Professional Fulfillment
When choosing a career, it's important to factor in professional fulfillment. You don't want to spend years grafting for a certification; only to find out that you hate it. Luckily, when you become a lawyer, you get a rewarding career where you will meet like-minded people and consistently grow your skill set.
If you're wondering how to become a lawyer, start by browsing schools in your desired location.
Our Top Reasons for Becoming a Lawyer
Hopefully, you're now set on becoming a lawyer.
There are many reasons why pursuing law is the right choice, such as being professionally fulfilled and gaining transferrable skills. Budding lawyers can also work in different environments and choose what to specialize in. What's not to love?
Found this post useful? Then, check out the rest of our Business and Education blogs.
Browse by Category