5 Great Tips for Growing a Small Business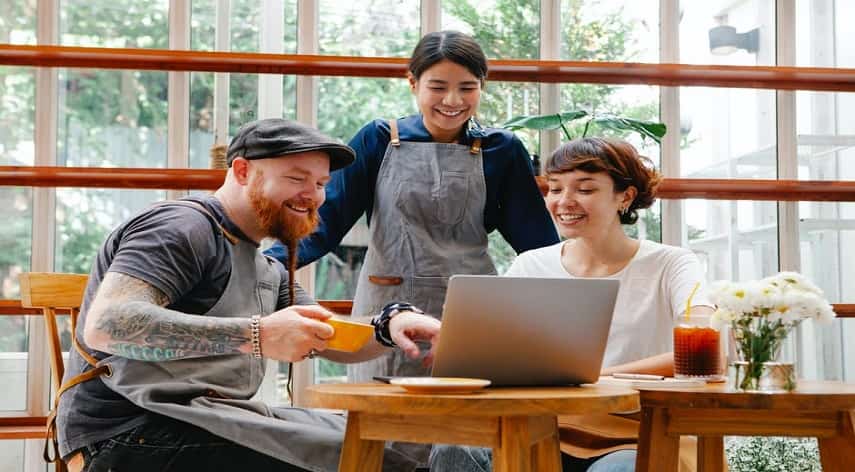 When you start a small business, it's hard not to want it to grow fast. You've invested a ton of time and money into your business. Of course, you want to see it return your investment.
Growing a small business is a slow, gradual process and it always will be. Many entrepreneurs make the mistake of thinking small businesses need to scale up and grow fast to succeed, but the truth is the opposite.
Keep reading this guide to learn more about growing a small business the right way so you don't make the same mistakes many business owners make.
1. Setting Short-Term and Long-Term Goals
Setting these goals keeps you focused in the right direction and allows you to track progress. The first step to setting goals is to determine the company's overall strategic vision. Utilizing goal-setting techniques, such as SMART goals, can also help with creating measurable goals.
Being stringent about deadlines and budget completion is also a great way to set goals for growing a small business. In addition, having an action plan for accomplishing tasks under tight deadlines will ultimately help you meet those goals.
2. Developing a Winning Marketing Strategy
Start by understanding the needs of your target audience, followed by creating a story that resonates with them. Focus your efforts on the marketing channels that make the most sense for your goals and budget.
Test different types of marketing strategies and refine them as needed. You can research more about direct mail marketing which is a long-proven strategy. Utilize analytics and data to ensure your strategies and tactics in running a business are successful.
3. Implementing Effective Cost Management Practices
First, it is important to designate a budget and stick to it. This ensures that all expenses, such as supplies and services, are tracked and monitored. Additionally, outside sources such as consultants or contractors can supplement services or expand product reach.
It is important to shop around for suppliers that offer the best prices. Be willing to negotiate or barter for a good deal, and take advantage of discounts when available. Lastly, it is important to continually review expenses and make sure that costs are kept at a minimum without sacrificing quality or productivity.
4. Leveraging Digital Technology for Growth
As a business owner, you'll need to maximize your use of technology to get the most out of your business. Make sure you have an updated and effective website. This is key to reaching new customers and presenting your company in a professional manner.
You should also use social media marketing to bolster your presence and engage with potential customers. With the right digital technology, you will be able to maximize your opportunities for growth and get the most out of your small business.
5. Starting Strategic Partnerships and Collaborations
Reach out to successful companies that have resources and networks that can help your business grow. Make sure to clearly outline the benefits for both parties. Also, make sure both parties are in agreement about expectations for the collaboration.
Building quality relationships is essential for making the partnership succeed. Always keep an open dialogue between the two parties and make sure to practice negotiation and compromise when needed.
Take Charge of Growing a Small Business
Growing a small business often feels overwhelming. With careful planning and consideration of the tips mentioned in this article, the process can be made significantly easier.
With the right amount of time, money, and resources, anyone can create a successful small business. Get started today!
Found our tips useful? Browse around the rest of this section for more business tips.
Browse by Category