6 Factors to Consider for Choosing Sofa Set for Office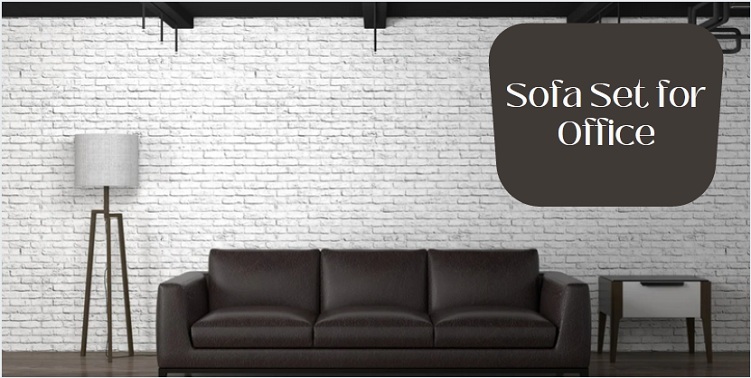 The office interior may not have been quite significant to most people, but it has an impact on your overall office environment. So, while you rely on the Interior Design Dubai Companies for office interior, you may need to consider some of the important factors for choosing the furniture. We will not go too far and talk about all the furniture of the office, but let's keep it limited to the sofa of the office.  
With all the available options, choosing the right furniture for your office becomes tough. While you take care of all the specifications of chairs and tables, do not miss out on the sofa you choose for your office room or the reception.
Let's look at all the factors you must consider while choosing a sofa set for the office.
Budget
Undoubtedly, when you purchase a sofa set for your office your budget is your first consideration. If your office sofa set has a limited budget, the choices are limited compared to open-end options without a rigorous budget. With a tight budget, you don't get a nice sofa, but the most practical options for that budget must be taken into account. Search for more than one place to find your budget for the perfect sofa without compromise.
Ergonomics
Office sofa sets are either placed in office rooms or waiting areas, which means that anyone sitting on the sofa might be there for a long time. To make sure that people waiting on these sofas are comfortable enough to sit for a long time, take care of the ergonomics. You can find numerous options of gorgeous sofas with ergonomic designs to support the back and rest of the body of the people having a place.
Theme
Once you are sure about the budget and what ergonomic features you are looking for in your sofa, it is time to begin the search. You cannot just go out and pick a sofa for your office until you don't know the kind of look you want. Thinking of the theme is an essential part while buying an office sofa. The sofa you buy for a casual office environment won't be the same one you buy for a sophisticated corporate office. Keep the theme in mind and consider your options accordingly. Don't forget that the color of your sofa set should complement your office or it would not look nice eventually.
Size & Style
We understand that if your office space requires only one-seater, you would not buy a 3-seater. But the size of the couch has a couple of more factors. The sofa's style also influences its size. Let's say that you have to choose a sofa that takes more room than the other while the two are three. Choose a sofa that takes less space but gives a slender appearance. Either a compact wooden sofa or a trendy cane one can be a different material.
Material
Besides the style, the material is another important feature of selecting the right sofa set. Interior design Dubai Companies recommend taking care of the material as it reflects your choice and how well you understand the office interior. You can choose chenille, textile, velvet, leather, plush, tweed, or any other you like. The material should go with the style of the sofa, and your office look. 
Functionality
The dimensions of interior design are changing, and people look for functionality besides the design. Yes, a sofa is built to provide a space to sit comfortably, but what if your sofa allows you to put your coffee mug in it or has a space to place magazines? It would be so perfect! Look for furniture options that allow you to save the space of any additional furniture pieces in the office. Buy a ready-made sofa or get one customized according to your needs.
Conclusion
Exotic Interior Studio and other Interior design Dubai Companies suggest that you consider the size, style, material, and functionality when finding a sofa that matches the overall interior of your office. Having a timeless sofa in your office shows that you do not only care about the employees, but also people who come to visit. Choose the right sofa to leave a nice impression on the visitors.
Browse by Category