Subtle Sophistication to Daring Designs: 3 Modern Terrazzo Flooring Ideas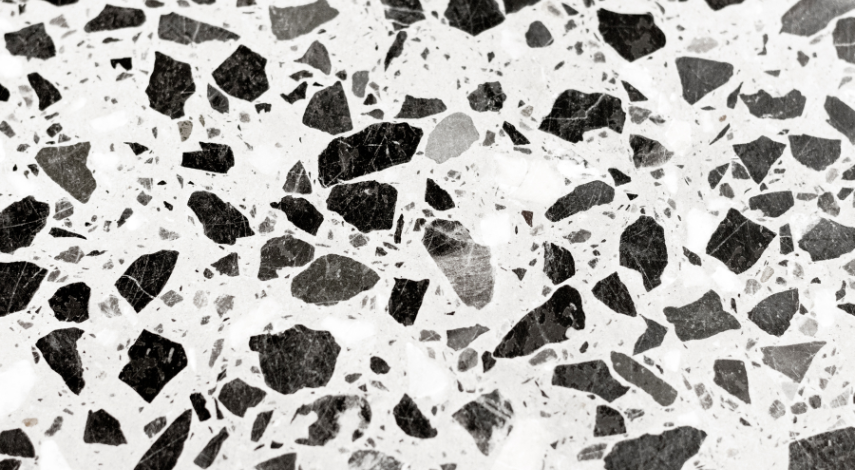 If you've got a floor, you might as well make it a great floor. Terrazzo has long been associated with bold and eye-catching designs. This type of flooring shows off its perfectly shimmering reflections and its natural and excavated materials.
But, like many classic designs, it's also something of a chameleon. Since every installation is different, and every space it goes into is different, you can get as subtle or as bold, or as inconspicuous as you want.
For 3 modern Terrazzo flooring ideas, read on.
1.Combine Different Styles of Terrazzo
Modern terrazzo flooring is a great way to combine different styles. By mixing and matching different colors and finishes of terrazzo, you can create any look you want. You can mix traditional terrazzo with modern glass tiles or pebbles to create a unique contemporary look.
Along with the choice of different colors, your flooring can be laid in various patterns and shapes – from beautiful geometric patterns to abstract looks. The incorporation of different shapes and finishes will add dimension and playful energy to any room. With the right installation and maintenance, terrazzo flooring can look brilliant for years to come.
2.Choose Large-Scale Terrazzo to Make a Statement
Modern terrazzo flooring can be used to make a bold design statement in any room. Large-scale terrazzo allows for a greater design impact than more traditional sizes, and the large format gives you the opportunity to bring your vision to life. You can create unique patterns and shapes with thoughtful color pairings and subtle texture variations.
It also allows you to play with scale and size to create modern works of art. It is made from a mixture of crushed marble, granite, and other materials that give the concrete-like surface a unique, glossy finish. The result is a beautiful and modern look that is timeless and just the right amount of bling. 
It also provides excellent durability, lasting longer than other materials such as wood or vinyl. With proper care and maintenance, a modern terrazzo floor pattern can last a lifetime. Choose large-scale terrazzo to make a statement and bring your design vision to life.
3.Go Dark for a Sophisticated Twist
Modern dark colors like black, blue, gray, and even navy are often used to provide a more sophisticated twist to the terrazzo look. It provides a sleek and sophisticated look, while the glittery and striking pieces of marble, granite, quartz, and other materials provide a luxury feel. It creates a moody and dramatic atmosphere that can easily be accentuated by a variety of decor pieces.
It's a great option for those who wish to inject some uniqueness and character into their home while still using traditional terrazzo patterns. And it is a great way to combine a modern and contemporary setting.
By tweaking the classic terrazzo patterns, home designers can create a floor design that blends both old and new, creating an interior that is stylish and unique. It's also best to consult the right tile experts to learn more about terrazzo flooring restoration and terrazzo floor tiles for your home flooring design.
Choosing the Best Modern Terrazzo Flooring for Your Home
Modern terrazzo flooring allows you to add subtle sophistication, eye-catching accents, or daring designs to any room. With these three design ideas, you have everything you need to create your dream space. So color outside the lines and express your unique style with modern terrazzo flooring! Contact us today for help bringing your vision to life.
For additional guidance, be sure to check out our other blogs.
Browse by Category