What Are the Best Kitchen and Bath Remodeling Tips?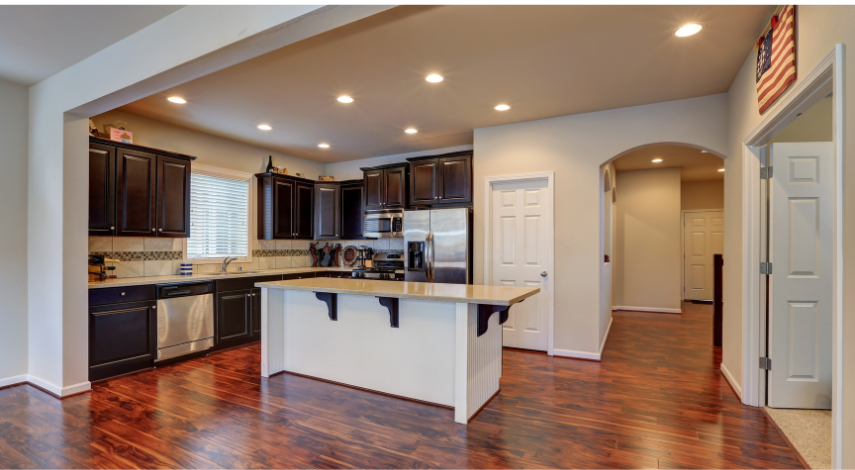 Kitchen and bathroom renovations can be both exhilarating and intimidating. These areas are crucial to our everyday lives and the appearance of our houses. Many projects can turn into expensive nightmares without home improvement ideas and guidance.
We will look at the top kitchen and bath remodeling ideas. It will help you create your ideal rooms while remaining within your budget and time frame.
Continue reading to learn more about the best kitchen and bath remodeling tips.
Kitchen Remodeling Tips
The kitchen is seen as the heart of the house. It is a place where culinary pleasures are prepared and treasured memories are shared. Careful planning and attention to detail in kitchen renovation may result in a proper and attractive place.
We will look at kitchen renovation ideas to help you turn your kitchen into gourmet heaven.
Optimize Layout
The arrangement of the kitchen should be both useful and visually pleasing. The L-shape, U-shape, and open-concept designs are popular layouts. Choose the one that best fits your needs and available space.
Quality Countertops and Cabinets
Spend money on high-quality countertops and cabinetry. These are long-term assets that must be both long-lasting and pleasing. Popular materials contain granite, quartz, and mahogany.
Energy-Efficient Appliances
Replace inefficient appliances with more energy-efficient models. They not only lower your utility expenses, but they are also better for the environment.
Ample Lighting
Make sure the kitchen has enough and well-placed lighting. A mix of ambient, task, and accent lighting may help to create a friendly and functional setting.
Bathroom Remodeling Tips
It provides an opportunity to turn a useful area into a peaceful haven. Here are some bathroom remodeling ideas to help you create a revitalizing and appealing setting.
Maximize Space
Consider space-saving fixtures and storage options for tiny bathrooms. Space may be saved by using wall-mounted vanities, small toilets, and built-in storage.
Luxurious Fixtures and Finishes
Invest in high-end fixtures and finishes. High-quality faucets, showerheads, and tiles not only look better, but they also last longer and need less care.
Adequate Ventilation
Proper ventilation is crucial in bathrooms to avoid mold and moisture problems. Install an exhaust fan of high quality and, if workable, a window for natural ventilation.
Universal Design
If you intend to age in place, think about having universal-design parts. It also includes grab bars and curbless showers to keep your bathroom accessible and safe.
Pay Attention to the Details
Towel bars, robe hooks, and mirror frames are instances of small elements that may improve home designs. Choose finishes and designs that suit the overall look of your bathroom.
After the remodeling, consider getting residential garbage and commercial waste services to ensure a clean environment. Your remodel clean-up would be a lot easier with the help of these experts.
Preparing Your Home for Kitchen and Bath Remodeling
Kitchen and bath remodeling projects can be expensive. With careful planning and research, you can create a stunning kitchen and bath that add value to your house. Use these pointers to get your remodeling project off to a good start.
It also ensures a successful and gratifying outcome. Remodel clean-up the kitchen and bathroom of your dreams!
Did you find this article helpful? If so, check out the rest of our blog for more informative content.
Browse by Category