Asian Best Cooking Sauces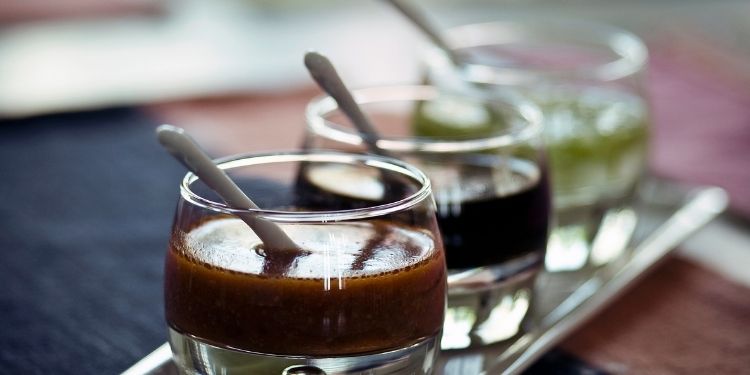 There is a specific taste and aroma that you will always find in Asian food. The complex and umami flavors in Asian cooking are not just satisfying but tingles your senses that will leave you to crave for more. Now the only question stand is what exactly they use. Well, the answer is straightforward, their sauces!
Yes, there are a wide variety of Asian sauces that build the foundation of Asian dishes. From China to Japan, Korea and even Indonesia, there are few familiar and unique cooking sauces that we can easily find. You can always spice up your food with these readily available Asian sauces. So why should we wait? let us dig into the best Asian cooking sauces you must have in your pantry, and you can spice up anything, literally anything, with it.
Soy Sauce
Soya sauce is like a base of all oriental cooking. Of course, is it as old as Chinese history and later adapted by many countries like Japan. Basically, the soy sauce is made from soybeans, wheat and yeast, and it is a long process of steaming the soybeans and then fermenting with wheat and yeast culture. Thus, the umami and savory flavor give you a multi-dimensional taste that you will ask for more. You can have Chinese versions, dark and light or Japanese versions like tamari and shoyu.
Chili Oil
Chili Oil is one of the simplest sauces with a delicious kick to it. Asian cooking emphasises spicy food, but what makes their spicy food different is that their taste is not overwhelmed by the taste. The chili oil does precisely the same. You may feel like eating spicy oil, but it enhances the existing flavors of the dish. One of the popular ways of eating it is with dumplings and over ramen or any noodle. But you can always get creative with it.
Ssamjang
Ssamjang is a classic Korean sauce that you can find in every dish of the country. It has multiple layers of flavors that include smokiness, spice, saltiness, tanginess and lots of umami flavor that will make you addicted to it. The base of the sauce is Gochujang (Hot pepper paste) and Doenjang (fermented soybean paste), two of the nation's favorite pastes to cook with. You can easily use Ssamjang as BBQ sauce and even as a dip with vegetables or anything.
Fish Sauce
Fish sauce is a famous sauce across Southeast Asia. It is made from fermented fish and aromatics like garlic and chilies. It is not just umami but has a heap of saltiness. Due to its indulgent and robust flavor can be used as a marinate and base of many soups and gravies.
Peanut Sauce
If you are not allergic to peanuts, then you are missing out on the Indonesian Peanut sauce. It is one of their famous sauces used in satays. But it is so versatile with the nuttiness of peanut and umami flavors that it can be a dressing to many salads and marination to meat.
Browse by Category