Aware Yourself about the Best Microsoft Certifications of 2021-22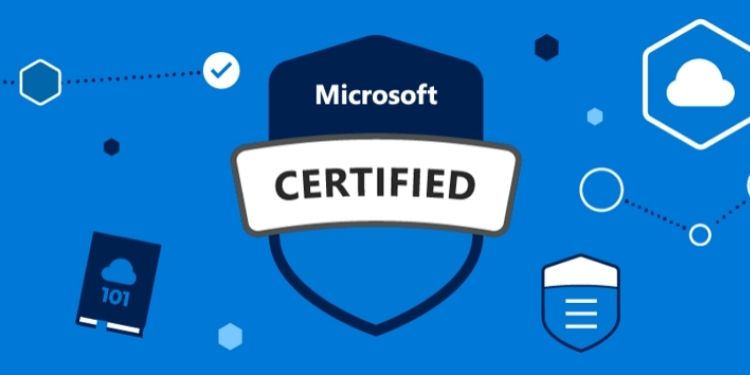 Microsoft Corporation lies in the first place when spoken about Technology. Its technologies always provide better software that is far advanced and help entrepreneurs ease their businesses.
To give employees access to their software, Microsoft offers certifications to equip them with hands-on technical knowledge
Microsoft Certifications:
Microsoft has its footprints in almost all the domains in the IT industry. Right from system OS like Windows to the AI azure, Microsoft has many Certifications in numerous domains.
Earn a Microsoft Certification and prove that you are passionate and are always geared up for progression.
Microsoft Certifications are divided into different categories:
Developer
Administrator
Solution Architect
Data Engineer
Data scientist
AI Engineer
DevOps Engineer
Security Engineer
Functional Consultant
There are some fundamental courses ideal for freshers to give a jump start to their career:
Microsoft Certified Azure fundamentals
Microsoft 365 Certified Fundamentals
Microsoft Certified Power platform Fundamentals
There are role-based certifications designed for specific job roles:
Microsoft Certified: Azure Developer Associate
Microsoft Certified: Power Apps + Dynamics 365 Developer Associate
Microsoft Certified: Dynamics 365 Sales Functional Consultant Associate
Apart from these categories, certain additional certifications allow you to explore Office Technical, Educator, and Speciality certifications:
Microsoft Certified: Azure for SAP Workloads Speciality
Microsoft Certified Educator
Microsoft Office Specialist: Microsoft Word Expert
Let's discuss the Best Microsoft Certifications of 2021-22:
1. Microsoft Certified Azure Fundamentals: This Microsoft Certification is the basic certification for candidates who wish to develop knowledge in Cloud computing. This is also a prerequisite for next-level Azure Certifications. Azure Fundamentals certification is intended to impart knowledge on Azure cloud concepts, Azure services, Azure workloads, etc.
Job roles: Administrators, developers, and students also can take this training
Exam Title: AZ-900
2. Microsoft 365 Certified: Teams Support Engineer Associate: This is designed for Support engineers who support their team working on Microsoft environment, troubleshoot deployments, collect and analyze telemetry and manage Teams' environments.
Hands-on experience in working with Microsoft Environment is a requirement. Candidates should also know Azure fundamentals and certain Networking knowledge.
Job role: Administrator
Exam Title: MS – 740
3. Microsoft Certified: Security Operations Analyst Associate: This Microsoft certification is aimed to train candidates on threat management, involving monitoring, reporting, and responding to security services across an organization. Upon completion of this certification, candidates will investigate and hunt for threats using certain Microsoft Security applications and software.
Job roles: Security Engineer
Required Exams: SC – 200
4. Microsoft Certified: Power Platform Solution Architect Expert: This Microsoft certification enables candidates to work effectively with stakeholders and develop the organization's business.
Upon completing this training, you shall have technical knowledge on power platforms, Dynamics 365 customer engagement apps, hands-on practical experience on Microsoft cloud solutions, etc.
This certification requires 1-3 years of experience in the Microsoft Power platform environment or 7-10 years experience as a developer with good knowledge of Power platform Architecture. Job role: Developer, Functional Consultant, Solution Architect.
Exam Title: PL – 600
Prerequisites: Microsoft Certified Power platform functional consultant associate and Power platform developer Associate.
5. Microsoft Certified: Dynamics 365: Finance and Operations Apps Developer Associate: This Microsoft Certification is best suited for consultants, solution architects who work with finance operations. Candidates taking this Microsoft course are sure to advance their careers with a proven acceleration. Candidates are required to have considerable experience in providing solutions, use standardized application coding and external integrations.
Job title: Developer
Required Exams: MB – 300, MB – 500
While the above are the most popular Certifications, Microsoft has certifications in every domain. Therefore, candidates having Microsoft certification are sure to achieve a competitive advantage in their respective industries.
Benefits of Taking Microsoft Certification Training:
It has always been a smart move to get certified in the latest technologies in whatever industry you are working in.
Take Microsoft Certification in the Artificial intelligence domain and experience the success that follows.
Microsoft Corporation is a technology Giant that provides certification courses to help candidates acquire skills. Taking training for such certifications enhances your learning potential and gives you opportunities to have real-time job experiences.
Being trained by skilled and professional faculty improves your exposure as well.
Choose the best suitable Microsoft Certification for you from the wide range of certifications in various domains and give yourself a professional booster.
Microsoft Certification online courses are available with multiple training options.
Choose the best method at your convenience and complete the most valued certifications that are globally accepted. Koenig solutions provides instructor-led training by professionals with proven industry experience.
Become Microsoft Certified Professional with confidence and at an affordable price.
Browse by Category