8 Must-Have B2B SEO Tools for Maximizing Your Online Presence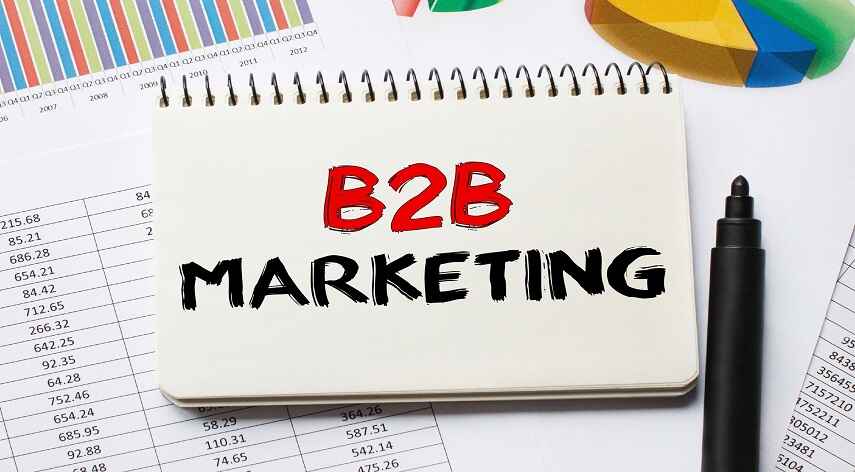 In today's digital landscape, a strong online presence is crucial for business success, especially for B2B companies. Lead generation and brand awareness are vital for driving sales, but online competition can make it challenging to stand out.
That's where B2B SEO (search engine optimization) comes in. It involves optimizing your website and online content to improve visibility on search engines. However, handling B2B SEO manually can be overwhelming.
Luckily, there are numerous B2B SEO tools available to make this process easier and more efficient. Keep reading to learn about the eight essential B2B SEO tools that can elevate your online presence.
1. SEMrush
There isn't a better all-in-one SEO tool than SEMrush. It has all the features you need to improve your website's speed and visibility in search engine results. You can do in-depth keyword research, look at how your rivals are doing, do a full backlink analysis, and a lot more with SEMrush.
Its easy-to-understand and easy-to-use interface makes it a great choice for both new and experienced SEO experts. With innovative B2B marketing, you can stay ahead of the competition and get more free traffic to your website
2. Ahrefs
Ahrefs is one of the well-known B2B SEO tools that has a lot of features that are mostly for researching competitors and analyzing backlinks. With Ahrefs, you can learn a lot about how your competitors are doing things.
You can also find chances to build links, which will improve the influence and performance of your website. Its powerful features let you stay ahead of the competition and make decisions based on data to make your online presence better.
3. Google Analytics
Google Analytics is a free, powerful tool that gives you a lot of information about how people are using your website. With its powerful features, you can keep an eye on how your website is doing and learn useful information that will help you make smart choices about your B2B marketing projects.
It gives you a deep understanding of how users behave and useful information about the types of people who are visiting your site. Using Google Analytics, you can improve the performance of your website, make your marketing plans better, and get better results for your business.
4. Google Search Console
Google Search Console (GSC) is a free tool from Google that is very useful and powerful. It's easy for website owners to keep an eye on, manage, and fix their site's search engine presence.
With GSC, you can get useful information about your website's indexing state, and how it shows up in search results and backlinks. This gives you a better understanding of how well it's doing and how visible it is. By using Google Search Console's features and functions, you can improve your website's general online presence and make it run better.
5. Moz Pro
Moz Pro is a comprehensive and powerful SEO tool that comes with a lot of useful features that will help you with your SEO efforts. Advanced keyword research tools are available to Moz Pro users, who can use them to find useful information and the best terms for their website.
In-depth site audits are also available to help you find and fix any technology problems that might be slowing down your site. You can keep an eye on your website's search engine rankings over time with the rank tracking tool. This gives you useful information for figuring out how well your SEO strategies are working.
Moz Pro's interface is simple and easy to use, so both new users and seasoned workers can easily find their way around and take advantage of all of its features. Moz Pro is a useful tool that can greatly enhance your website's exposure and bring in free traffic, no matter how experienced you are with SEO or how new you are to it.
6. BuzzSumo
BuzzSumo is a complete content marketing tool that will help you stay ahead of the curve in your field. With its cutting-edge features, it's easy to find topics that are popular and trending.
Also, you can learn a lot about the interests and preferences of the people you want to reach. BuzzSumo gives you access to a lot of information about backlinks, social media sharing, and even ways to reach out to influential people. This gives you all the tools you need to make content that is relevant, interesting, and affects your audience.
7. Yoast SEO
Many people use and recommend Yoast SEO, a WordPress tool that can help search engines find and rank your website better. Yoast SEO has a lot of tools that let you improve your search engine rankings by optimizing the on-page parts of your website.
Its advanced content analysis feature helps you write high-quality material that is also good for SEO. Its ability to make XML sitemaps makes it easy for search engines to crawl and scan your website.
Additionally, Yoast SEO works well with social media sites, making it easy to share your website's information and make it more visible on different social media sites. By using Yoast SEO, you can improve the general performance of your website and get more traffic from search engines.
8. SpyFu
SpyFu is an exceptional competitive intelligence tool that empowers you with comprehensive insights into your competitors' keywords and ad campaigns. With SpyFu, you can gain access to valuable data on your rivals' strategies.
You also have the advantage of advanced keyword research and tracking capabilities, insightful backlink analysis, and reliable rank-tracking features. This all-in-one platform is designed to give you a competitive edge in the ever-evolving digital landscape.
Drive Success with these B2B SEO Tools
B2B SEO tools are essential for optimizing your online presence and standing out in the crowded digital landscape. With the right tools, you can improve your website's ranking on search engines, generate more leads, and ultimately drive success in innovative B2B marketing.
So why wait? Start leveraging these eight must-have B2B SEO tools today and take your online presence to the next level. Remember, it's all about staying ahead of the competition and making data-driven decisions to drive remarkable results for your business.
Is this article helpful? Keep reading our blog for more.
Browse by Category