5 Awesome Bachelorette Party Ideas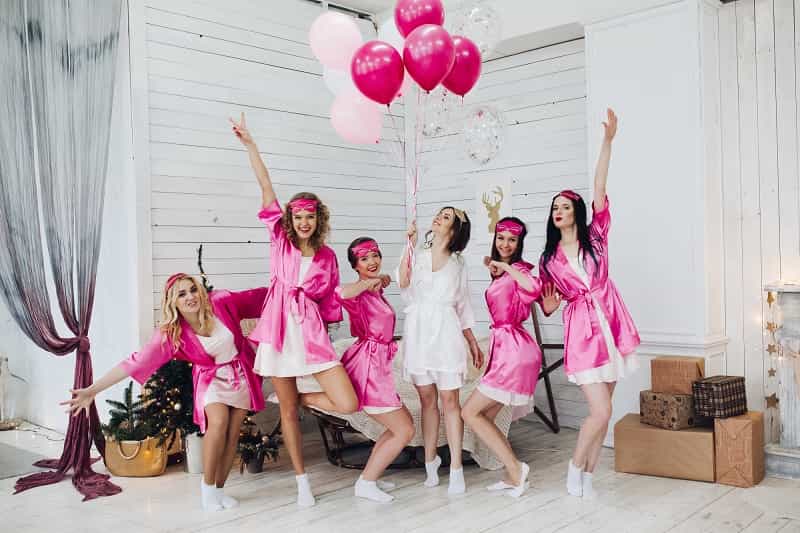 Around 78% of recently married couples have had a bachelorette party, which shows how popular it is.
Throwing the ultimate get-together is a fantastic way of ushering in a new chapter with your dearest friends. But with so many possibilities, it can feel overwhelming knowing which activities to choose. Perhaps you're currently struggling to plan the bachelorette party and you're looking for inspiration.
Hit the nail on the head? Luckily, you've come to the right place. Here are five awesome bachelorette party ideas to check out.
1. Take a Cruise
If you're not sure where to host a bachelorette party, treat your loved ones to a boat tour in your favorite city. You can choose whether to have an all-day bash or go in the evening where you can see the skyline lit up. And you mustn't forget to choose one that includes booze and snacks to keep everyone happy.
2. Do a Cooking Class
During the bachelorette party planning stage, consider doing a cooking class together. Figure out which cuisine you all love and learn to whip up these dishes with the help of a professional chef. The beauty is you can sit down and enjoy the fruits of your labor with a glass of wine at the end.
Or, if no one is interested in cooking, take a cocktail-making class, otherwise known as mixology. It's a light-hearted activity where everyone can mingle while learning new skills.
3. Go Camping
Anyone who hates planning a bachelorette party should try camping, especially if you love the outdoors. Spend the evening catching up around a campfire and making s'mores together. A bonus is this option is affordable, which is useful if you've got a tight budget.
4. Watch a Show
Not sure what to do at a bachelorette party? Then, find out which shows are on in your city or town.
Ask everyone whether they'd rather watch a comedy set or a musical. Or, if that doesn't interest you, find out where your favorite band is playing and go to a gig for an unforgettable night.
5. Go for a Night on the Town
If you're struggling to plan a bachelorette party, spend a night in the town. Find out where the best clubs are or if there are any special nights and dance with your buddies. And if you can't decide where to visit, spend time in a few so that everyone has a blast.
On the flip side, anyone desperate for R&R should enjoy a spa weekend. You can find plenty of hotels that offer packages where you can sip on champagne and unwind with your favorite people.
Check Out These Bachelorette Party Ideas
Hopefully, after reading this article, you'll try these different bachelorette party ideas.
There are thousands of possibilities, whether you take a boat tour or watch a comedy set. Party-goers could also hit the club or spend the weekend camping surrounded by nature. Whatever you choose, have fun!
Found this article helpful? Great! Then check out the rest of our blog for more tips and tricks.
Browse by Category