The Benefits of Professional Dryer Vent Cleaning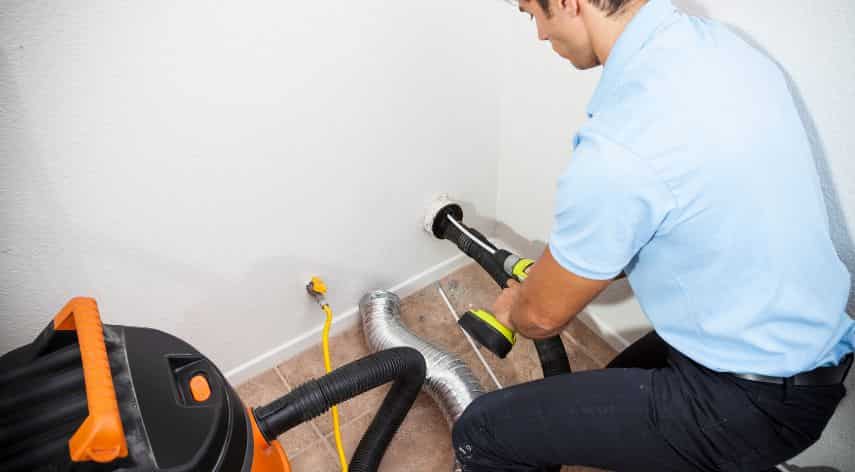 Having a professional dryer vent cleaning regularly is an important part of maintaining the safety and efficiency of your home's laundry system. Not only does a well-maintained dryer vent improve air quality, but it also helps you avoid costly repairs and increases the lifespan of your machine. In this blog post, we will discuss some of the key benefits of opting for regular professional dryer vent cleanings.
Benefits of Dryer Vent Cleaning
Improve Air Quality
One of the most important reasons to have a professional dryer vent cleaning is because it can help to improve air quality in your home. When you opt for regular cleanings, you are preventing lint buildup, which creates unhealthy air due to dust particles that get into circulation throughout the house. This type of debris not only affects indoor air quality but also adds unnecessary strain on the system.
Avoid Costly Repairs
In addition to improving air quality, having a professional dryer vent cleaning can help you avoid costly repairs. When lint builds up in the vent, it puts extra strain on the system resulting in wear and tear. This means that you're more likely to experience breakdowns or malfunctions due to an overworked machine.
Regular cleanings can help to prevent these types of issues from occurring and save you money down the road.
Increase Lifespan of Machine
Lastly, opting for regular professional dryer vent cleanings can increase the lifespan of your machine.
By keeping your system free of lint buildup and reducing strain on the components, you will be able to extend the life of your machine and make it more efficient.
This can save you money in the long run as you won't have to replace the system as often.
Where to find a Professional Dryer Vent Cleaning Service?
If you're in need of professional dryer vent cleaning services, there are a few options. First, you can search online for local companies that provide this service.
You may also be able to find recommendations from friends and family who have used these types of services before.
Additionally, many major appliance stores will offer dryer vent cleaning services as part of their maintenance packages.
No matter which option you choose, make sure to do your research and compare prices before making any commitments. This way, you know that you're getting the best deal possible!
Conclusion: Should I Get A Dryer Vent Cleaning Now?
Professional dryer vent cleaning is a must for any homeowner looking to maintain their machine's efficiency, improve air quality, and avoid costly repairs. Not only that, but regular cleanings can also increase the lifespan of your dryer. Keep these benefits in mind when deciding whether or not to opt for professional dryer vent cleaning services!
Browse by Category