Best Education Apps for Kids on Android
This is the modern era and kids these days are more practical than ever before. A two years old boy knows how to operate a smartphone phone and every 10 years old teenager has a Facebook account. In this era, as the innovative technology is improving, if we don't support our kids with all these modern gadgets, they will fear competing kids of their age.
There are hundreds of the Best eLearning apps that can dwell your kid's mental aptitude and can boost their knowledge and competencies in problem-solving. Choose the best educational apps for kids and mentor them on how to make the most out of these apps and the gadget. Let's go through the quick roundup.
Best Education Apps for Kids:
1. Kids Math App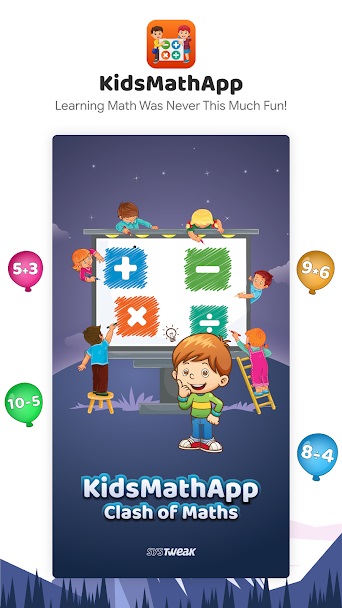 If you wondering how to get better at Math, this is one of the best Math apps for kids that you can get for your kid. Kids Math App comprises Arithmetic quizzes, problem-solving, concept building and skill enhancement techniques. Digital math games for kids and math apps are the new era of learning arithmetic concepts.
2. Duolingo App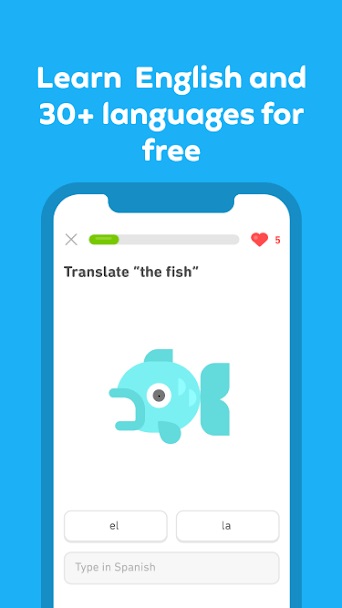 Learning one language is never enough! Duolingo App is one great app to learn English and 30 plus languages just with the help of your smartphone. There are mini-lessons that looks like small quizzes to practice speaking, reading, listening, and writing to improve your pronunciation and vocabulary. You can go through 34 hours of tutorial program and learn in groups.
3. Amazon Kindle
For those who are book worms, Amazon Kindle is one of the Best eLearning apps to read eBooks. This app contains books for all ages, in a different genre. There are millions of eBooks that include textbooks and comics in English and a number of other languages. This environment-friendly app saves paper, trees and brings down all the knowledge base at your fingertips. You can customize your font type, text size, text alignment, margins, and orientation (portrait or landscape) and look up words, people, and places while you read.
4. YouTube Kids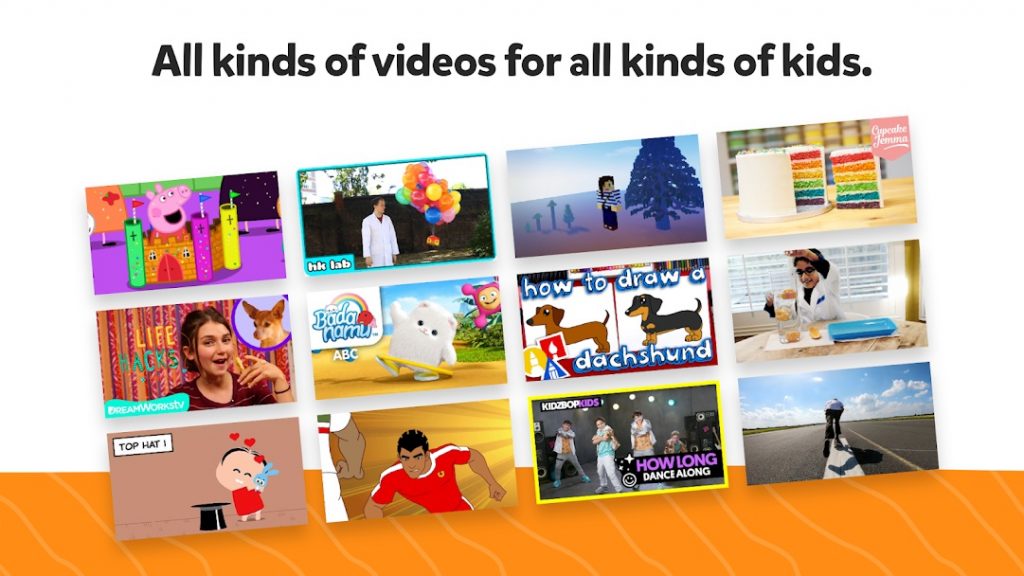 The next best educational app for kids is YouTube Kids that opens the pool of unlimited fun learning videos. This video app is made for kids up to 12 years of age to explore a new horizon of safest online eLearning platform. You can customize your child's experience with Parental Controls by limiting screen time, blocking inappropriate content or the channel, flagging inadequate content or keep an eye on what they are browsing. You can set up the category that fits your kid's requirement for learning, homework, projects and playful learning.
5. Kids Doodle
Kids Doodle is one creative app that nurtures your kid's creativity with colour & drawings. It's a Free Gaming app that offers endless bright colours and over 24 beautiful brushes featuring glow, fireworks, spark, star, spray, ribbon, neon, rainbow, crayon, sketchy, etc. Its unique 'Movie' mode can create a small recap of your kids drawing that makes it one of the BEST android drawing apps for kids. You can save your drawings in the gallery or share them directly on social media platforms.
6. ABC Kids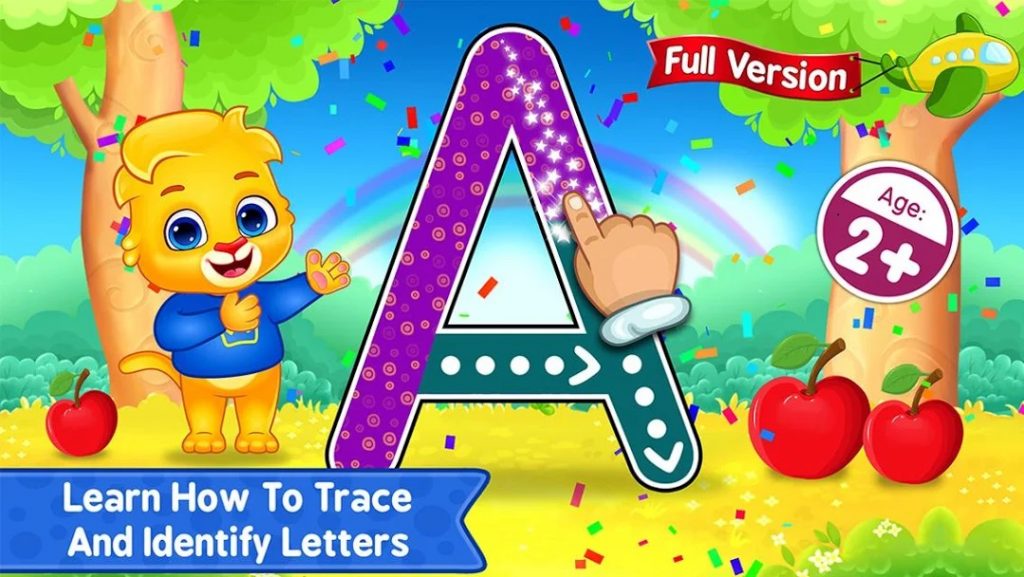 ABC Kids is a free, fun-loving and simple educational app meant for your toddlers to be familiar with phonics, alphabets and rhymes. It's a colourful early education app that Includes ABC tracing games, letter matching, phonics pairing, and more. Your youngster will also learn uppercase and lowercase letters to trace, listen to rhymes, and match alphabets with objects. It's just pure educational fun without any third-party ads or in-app purchases.
7. Kids Spelling Learning
Kids Spelling Learning App is one of the best learning apps that empower your kids with correct spellings. There are more than 900 plus spellings with images to learn from a different genre. The app features special keyboard for kids to educate which finger to use for which keys and if any spelling is entered incorrectly, it alarms and shows the correct spelling. There are different settings and options to turn the sound ON or OFF. There are 36 spelling categories that are the best for preschool, nursery or junior wing kids.
Bonus App: Lightbot Code Hour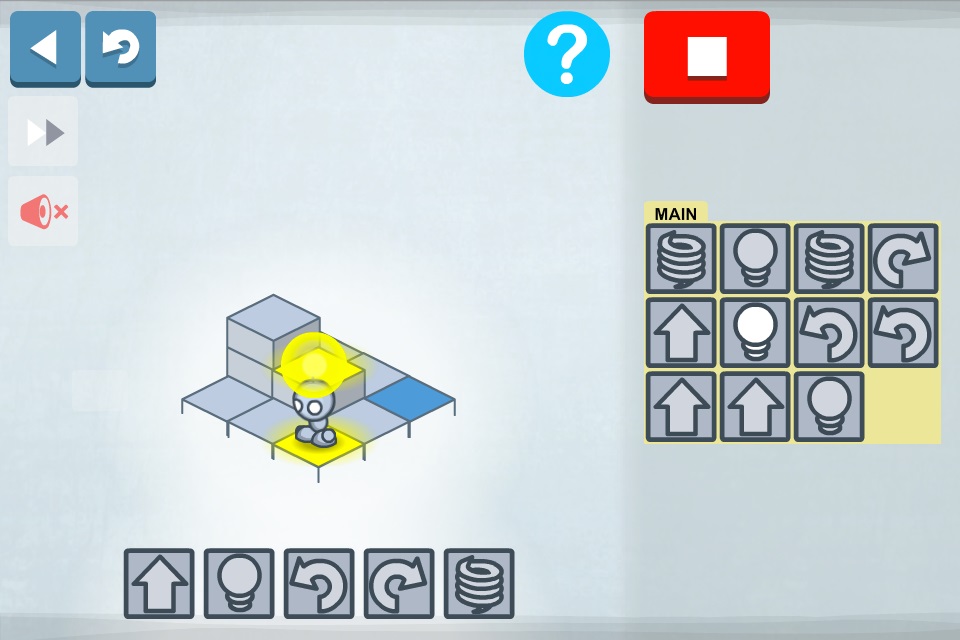 If you think your kids are all set for learning the concepts of coding, Lightbot code hour is the best Beginner Coding App for Kids. This app brings the basic concepts of coding for kids of all age. It consists of all sort of programming puzzle games that are all-age friendly. Kids get a basic flair of concepts like instruction sequencing, procedures and loops, just by guiding a robot to light up tiles and solve different levels.
Summing Up
Positive parenting is all about giving the right education and advanced learnings to your kids at the right age. Install these best Math apps and best educational apps for kids to give them an eLearning platform that suits their learning abilities. These apps made learning easy and fun-loving and kids won't deny learning new things. Removing all the gaming apps and give them these apps to and excel in their career!
Browse by Category