Best Tips to Be a Good Boyfriend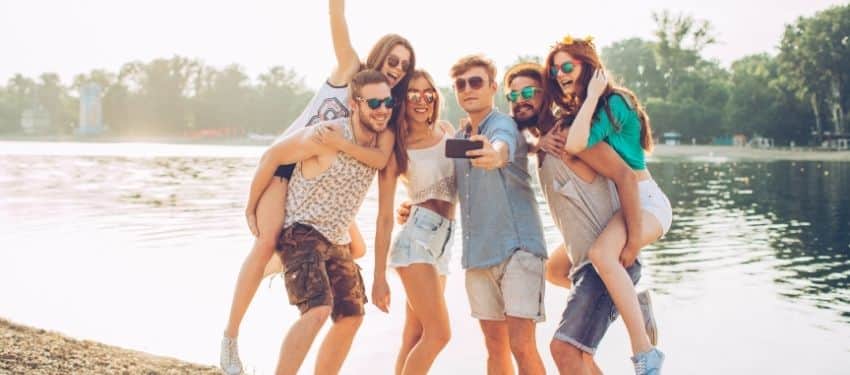 Every relationship is different, and everyone's expectations also are different. But we all want a peaceful and happy relationship. Surely after investing a lot of time, interest, and feelings, no one wants a relationship to draw an end line. Therefore, choosing a suitable partner is a must.
Girls are way too sensitive and emotional than boys, and therefore, getting a caring, loving, and respectful partner is their priority. But if you are a boy, you must be thinking about how to be a good boyfriend? The term 'good', after all, varies from person to person as everyone's requirements are different.
However, it isn't very smart to expect a perfect boyfriend like in those romantic movies. But indeed, if someone is genuinely in love, his efforts will come to light. Therefore, you can set some standards for your expectations regarding your partner. Also, you can't pressurize everything on your partner.
Signs of a genuine gentleman
How to be a better boyfriend? Well, that depends on the relationship. But if you want to get a genuine boyfriend, there are some signs that you can notice in your partner.
Self-Respect
Self-respect is one of the essential characteristics of a human being. Therefore, a genuine man must have self-respect, and self-respect seems to be the hallmark of a genuine person. Therefore, such men will hold their heads high and be confident in being themselves.
However, there is a thin line between being confident and being arrogant. A genuine man won't ever be arrogant, and he will maintain his self-respect as he will have standards and boundaries. Likewise, a genuine gentleman won't lose his self-respect for anyone.
Integrity
Integrity is the following characteristic that a genuine gentleman has. When he says something, you know he will be cent per cent genuine about it. There won't be any secrets between you two. A genuine gentleman with integrity always speaks truthfully and follows his principles.
He maintains integrity even when it is not convenient. A gentleman is never afraid to speak up for himself. He must say when he notices something that doesn't feel right.
Goal-oriented
A genuine gentleman has clear goals in life. He doesn't go out of focus until he gets what he wants. He is very sincere about his responsibilities. A genuine gentleman never boasts about what he has or has, and he only focuses on his goal.
Humanity
Humanity is a significant characteristic of every human being. If your boyfriend loves you, he must be kind-hearted. His humanity makes him more special. And this humanity lets him understand people more heartily. Therefore, a genuine gentleman must be genuine.
Confidence
Last but not least, a genuine boyfriend must be confident. He knows himself better, and he is aware of his weaknesses and strengths. A good person shares his strengths with others. Also, he works on his weak points to become a better boyfriend.
How to Be a Better Boyfriend
As you know your ultimate goal, it's time to get into the tips that will help you achieve that. First of all, you need to understand that every girl is different. Some girls may be happy with only good communication, while others may be happy only with your time. So maybe some of the tips won't directly apply to your relationship. Still, we recommend you carry this advice into your relationship.
Show Respect
The first and foremost rule of a relationship is to show respect towards each other. Of course, however, you can tease your girlfriend playfully. But that shouldn't cross the limit. Usually, girls love when their partner shows respect for them.
At first, it may be weird to hear if you show extra respect to her. Therefore, you must be consistent with it. Indeed, she will feel like a queen after a while.
Besides, you should step out of the ordinary ways to make her happy. Every single day you should put her on a pedestal. These little steps will help you to run your relationship the long way.
Get interested in her interests
When your girlfriend shows super interest in her favorite shows, products, or hobbies, you must show interest in her interests, and it makes her happy.
You can bring up things that she is passionate about. Also, maintaining positive communication about her interests makes her feel special and feels validated. She will remember how much you care for her, and you are attentive to her every single interest.
Listen to her carefully
There is a vast difference between only listening and carefully listening to someone. And, when you are in a relationship, you can't be ignorant at all. Therefore, you must listen to understand your girlfriend.
You shouldn't just nod your head or say 'YES' when drifting off, and it seems disrespectful and annoying to the person who is talking to you. Therefore, you must focus when your girlfriend is talking to you and try to understand her.
Participate in the activities she enjoys
To be a good boyfriend, you must participate in the specific activities that your girlfriend loves to do. For example, almost every girl loves shopping, and in such a case, you can ask her for shopping frequently.
If she loves sports, you can offer to play her favorite game with her. Try to find those activities that she loves and partake in those. It will make her happy and satisfied. However, don't expect the same from you. You can do this kind of thing on your end.
Surprise her with her favorite stuff
If you add a lot of surprises into your relationship, it will make your relationship more spontaneous. To surprise her, you can do many things for her. For example, you can take her on frequent dates. Also, you can appear with flowers on a random day.
These little things boost up the bonding between you and your partner. However, everything doesn't need to be planned. To plan a date, you can even give her a surprise instead of telling her the plan.
Try to understand her when she is upset
Boys are usually considered to be rational thinkers and problem solvers. So this thing helps in a lot of perspectives in a relationship.
Every problem can't be solved immediately, but at least as a good boyfriend, you can try to understand her problems. You should listen to her carefully and solve her issues. Your girlfriend only needs some care, affection, and attention during such times.
You have to show extra care towards her as she feels down this time. You need to take her seriously and understand what she wants in such a condition. Avoid asking her What's wrong again and again. It may make her feel more annoyed. Just make her feel comfortable.
Show her affection
If you are worried about how to be a better boyfriend, then the next tip is to show affection to your girlfriend. If your girlfriend prefers to get close to you, you can show her some affection.
If you want to be the best boyfriend in the world, you can bring her close to you and hug her tightly, and it will make her understand how caring you are towards her.
However, there is a difference between lazy touching and affectionate touching. You must be attentive towards your move when you are with your girlfriend.
Keep flirting with your girlfriend
If you are thinking about how to make your girlfriend happy, the next tip is to keep flirting with your partner. One of the golden rules of a long-lasting relationship is never to stop flirting with your partner.
Knowing how to flirt with a girl will keep your relationship more interesting, fun, and spicy. Overall, it will result in a healthier relationship.
Some studies on old couples showed that the best way to keep a marriage alive is through teasing, flirting, and having fun with each other. If you want your girlfriend to feel sexy, you must compliment her. Flirt with her as you have met for the first time.
Prepare dinner sometimes
Many girls prefer partners with cooking skills. For girlfriends, their boyfriends become better when they cook for them.
It's not that you have to be a chef, but you surely can do it to make your girl happy. Cooking food is an excellent way to show your love to your partner, especially when you make her favorite food. However, if you don't have an idea about cooking, don't make a big mess or expect your partner to clean it up. 
Appreciate and learn from the good people around you
If you want to be a good boyfriend, you must appreciate and learn from good people. You may learn from your elders how to keep a happy relationship. And a mentor is always required to look up to your relationship.
However, there is no shame in learning something from someone, and it will surely make you a better person and make your partner happy. Therefore, implementing good thinking or good habits is never a bad idea.
Grow up and move on from the past
Never apply your past relationship experiences in your current relationship, and it not only ruins your existing relationship and makes your partner super annoyed.
Instead, you can use your memories to grow up and mature. But never compare the past and present relationship, and it is not the right thing to do as humans are different.
Many relationships result from bringing old wounds and grudges into their current relationship. Still, if you want to move on from your past, you can go for counselling. Also, make sure to learn lessons from your past as you can't repeat the same mistakes.
Maintain a good communication
You have heard this communication a million times that good communication makes your relationship stronger, and it is the best way to fix a relationship when it seems dull. So if you want to be a better boyfriend, ask your partner about the points that can make you better.
Otherwise, if you feel that something is lacking in your relationship, try to find it out and solve it immediately. However, some communications can lead to conflict and arguments. Still, those arguments are better than staying in resentment and letting it out throughout your relationship.
Be attentive with your behaviour.
We all know that actions speak louder than words always. Therefore, you must be attentive to your behaviour. For example, if your girlfriend is not ok, you must ask her if she is ok or not. If she responds that YES, I AM FINE and still looks miserable, there must be something that happened.
Now you need to take the proper step instead of being ignorant. When a woman's words and behaviour don't match, understand her behaviour first and make her calm. That's what a better boyfriend does. Therefore, in a relationship, behaviour is more important than words.
Motivate her to achieve her goals
If your girlfriend is career-oriented, she must have a lot of goals in life that she wants to achieve. But achieving goals is not that easy, and it is tricky when you don't have the right tools and resources.
Like a good boyfriend, you can support your girlfriend to achieve her goals. You must help her the best you can without doing everything for her. Just support her and let her achieve her goals. 
FAQs
What are the qualities of a good boyfriend?
A good boyfriend listens, communicates, supports, and compliments. He doesn't need to be perfect. But he must be genuine, well-intentioned and open to communication.
How can I be the best boyfriend?
You can be a good boyfriend by communicating and understanding your partner about their interests, requirements, and wishes. Also, always support her positively.
How can I be a romantic boyfriend?
Romanticism is a significant part of a relationship. You can show a romantic approach by doing something special for your partner, and you can plan a dinner date, a movie, or other romantic surprises.
Conclusion
So, this is it. Here we have mentioned a lot of tips that will make you a good partner. Still, if you are thinking about being a good boyfriend, follow the above information and implement these in your relationship. Then, indeed, you will have a happy and peaceful relationship.
Browse by Category