Best Way to Choose the High Performance Milling Cutter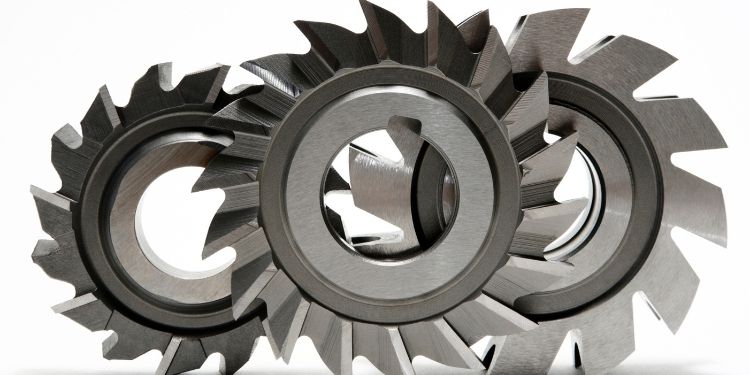 Super Tools is a Milling Cutters Manufacturer based in India. These are rotary tools with one or more teeth that are used for milling operations. Milling Cutter is mainly used for machining steps, grooves, forming surfaces, and cutting work pieces on milling operations. The main purpose of a milling cutter is to remove material from a work piece. It is the most important part of the milling machine because through milling cutters different types of surfaces are produced such as flat, plane, horizontal, and also used for making a gear, slot, grooves. We have several types of milling cutters, such as Form Milling Cutter, Rack Milling Cutter, Worm Milling Cutter, Gear Cutter, Slitting Cutter, and Carbide Milling Cutter.
Below is the explanation of Milling Cutters:
Super Tools is a Manufacturer of different ranges of Milling Cutters that guarantees the production of milling cutters and its quality and performance. It can be supplied in-ground and unground forms. Special Profile Milling Cutter made as per customer requirement. Single, Multi, and interlocking profiles can also be made on customer request.  One of the biggest advantages of form milling and where you're likely to use it most is when there is a situation in which you are required to mill or manufacture several times. STC all tools are made from high-quality raw material; it ensures world-class quality and excellent performance.
Rack Milling Cutter is made in single or multiple rows Straight or Spiral Flutes with very accuracy. These are most frequently used for high, best consistency, compact designs. It ensures better performance in extreme temperature environments, strong construction. STC also provides Rack Milling Cutter in high quality material and coating options that increase the tool life. The Cutter has a unique quality which is fulfills industrial needs. We export the best quality Rack Milling Cutter in the market. The Material that we used in the cutter is M35, ASP2030, ASP2052, and S390. Module Range: 1 to 10 modules.
STC Gear Tools is a Worm Milling Cutter Manufacturer and Exporter based in India. It is used for cutting worm shafts. Our Cutters can be designed in a module range between 1 to 10, with all types of PVD Coating. Material: M35, ASP 2030, ASP 2052 & S390. The Outsider Diameter of this cutter is 70mm to 125mm and the Hole Diameter is 22 mm to 32 mm. STC always ensures that your Worm Milling Process is efficient, Supported, and Successful. Accuracy Class: up to AA.
Our Cutters are heavily demanded in heavy metal industries. This Gear Cutter is made under international parameters using high quality material. These are circular milling cutters which have periphery teeth of such a kind that they will cut a single tooth space. Our Cutters are made as per international parameters using the best quality raw materials. Gear can also be cut at any common milling machine with Gear Cutters as they have the simplest cutting process across the world. Surface Treatment: TiN, TiCN, ALTIN, ALCONA.
We provide an extensive range of Slitting Cutters; mainly demanded in various industries for cutting. They come in sizes ranging from 50mm to 350mm. It is ideal for metalworking applications for both ferrous and non-ferrous metals. Our cutters are also supplied with deep cryogenic treatment and PVD coatings as per applications. All Cutters are made from high grade materials that provide long tool life and sturdy structure. Material: D2, D3, H11, H13, HSS, S1, S2, SR4, 1.2767, High-Speed Slitters for foils, Tungsten Carbide. The high cutting resistance with minimum friction is a quality of these cutters. These are suitable for high-speed cutting work.
We are a Carbide Milling Cutter Manufacturer based in India. These are frequently used in CNC Machining centers and CNC engraving machines. Milling Cutter is also made from Cemented Carbide Material. It can be loaded into a traditional milling machine to process some hard and uncomplicated heat treatment materials. STC also provides customized Milling Cutters as per specific requirements.
Browse by Category