Best Way to Collect Addresses for Wedding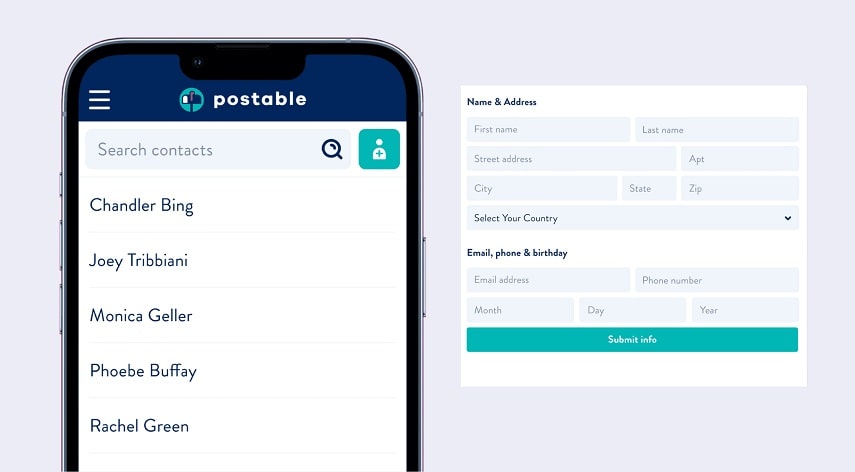 Sending out invitations is one of the essential items on your to-do list regarding wedding planning. Yet, you must make a list of every individual you intend to invite before considering designing your wedding invites. Address collection is necessary for this situation. In this blog post, we'll discuss the best way to collect addresses for wedding invitations.
Use a Wedding Website
A wedding website is a fantastic tool for gathering attendee addresses. You might include an area on your website where visitors can RSVP and enter their contact details, including their mailing address. In addition to making it simple to gather addresses, this lets visitors RSVP online, which can help you save time and money on mail.
Create a Google Form
Another simple method for gathering addresses for your wedding invites is to create a Google Form. Your visitors can fill out the form by providing their contact information, including their mailing address, by sending it to them by email or social media. Google Forms are cost-free, simple to use, and automatically gather and arrange your data.
Ask Your Family and Friends
The traditional approach isn't always the best. Ask your family and friends for assistance if you're having problems gathering addresses from some of your attendees. They could help you get in touch with folks you've lost touch with or know how to connect with those who don't use social media or email. Including your loved ones in the wedding planning process is another benefit.
Use a Wedding Guest Address Book
The best method to keep track of all your guests' contact information in one spot is with a wedding guest address book. A pre-made address book is available for purchase, or you can make your own using a spreadsheet or notebook. You may add addresses to the book as you get them from your guests, making it simple to keep track of who you've invited and who still needs invitations.
Collect Addresses at Your Engagement Party
If you're hosting an engagement party, take advantage of the occasion to get attendee addresses. A sign-up sheet can be made, or you can have a guest book where individuals can leave their contact information. This is a positive and enjoyable approach to collect addresses for wedding invitations.
Conclusion
Addresses can be gathered in a variety of methods for your wedding invitations. The most crucial thing is to have a strategy in place and to start gathering addresses early on, regardless of whether you decide to utilize a guest book, a wedding website, a Google Form, a guest book, or ask your relatives and friends for assistance. By doing this, you'll have plenty of time to create and distribute your invitations and guarantee that everyone gets them in plenty of time before your big event.
Browse by Category