Dave Chappelle Wife – Kids, Ethnicity, Religion and Age
You are probably a caveman if you do not know who Dave Chappelle is. He is one of the world's best standup comedians of all time. Next to the famous standup comedian Kevin Hart, Dave Chappelle is known for his wit and humor, and of course, when it comes to comedy, how can we forget controversies? Dave has been known for his humorous AND controversial statements in standup comedy sessions.
He has often been known to be the one who speaks out his mind and does not shy away from letting everyone know what is going on in his mind. This has often led to fans calling the comedian out and perpetuating the cancel culture to cancel the comedian. After his recent appearance on the Netflix show The Closer, controversies have started swarming again. This is because of the transphobic comments made by the standup comedian to get a few tickles out of some people.
You need to have tough skin when you deal with a comedian, but if you choose to marry one, you need to have tougher skin. I mean, he does not really seem to be an easy man. I would, personally, not find myself easing up in front of him. However, Elaine Chappelle ( Dave Chappelle's wife) has stood by him through the tough and most challenging and the good and best.
This article will look at everything about Elaine Chappelle and how old is she? We will also discuss her occupation, career, net worth, etc. I hope you will get all the information needed about her, so let's start.
Who is Dave Chappelle?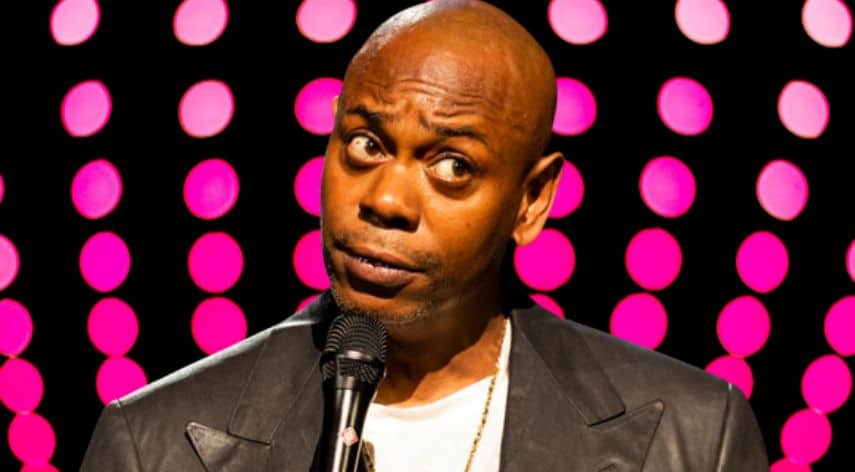 David Chappelle, born in 24 August 1973, is a well-known American standup comedian and actor. He is known for his satirical comic sketches and witty humor that impresses millions of people. He has also been acclaimed critically and has won many awards, including the prestigious Emmy awards, Grammy awards, and the famous Mark Twain Prize for American Humor. His notable performance of Chappelle's show has been famous and has tickled the ribs of the world population.
Chappelle has also made his appearance in many movies, including Robin Hood: Men in Tights, A star is born, blue streak and Undercover Brother, etc. His work of acting has been appreciated by many. After his mid-production resignation during the show "Chappelle's Show," Chappelle made infrequent appearances in several shows and movies. However, the fame of his performance made working difficult. During the show, he expressed to the audience his incapability to work 20 hours a day. He did not like the direction that the show had taken.
After quitting the show in 2006, Dave flew to South Africa and spent some time there. After some of his infrequent appearances on other shows and movies, He made a career comeback in 2013. With his standup comedy session in 2013 in Chicago, he was ready to make a comeback. He also appeared in a movie named Chi-Raqi in 2015, which was his first film role in 13 years.
In November 2016, he made his Saturday Night Live debut. During the period when Trump won the Presidential elections in the United States of America. Dave ended his monologue by accepting Trump as a president and wishing that Trump would give his community a chance just like they had given Trump an opportunity.
Dave converted to the Islam religion in 1991 and has publicly stated that he does not like to talk about his religion publicly. The reason is that people start blaming your religion for your actions, which is something Dave does not want to happen.
Who is Elaine Chappelle?
Elaine Mendoza Erfe was the wife of Dave Chappelle and was born August 31, 1974. Dave and Elaine married each other in 2001. Dave has publicly stated how his wife has been the pillar of support for him a lot of times. When the audience and the public get a little too overwhelming, his wife is there to help him. They have been married for more than 20 years and are still going strong. His wife has been there for him for the riches of the rich and the poorer of the poor, all through supporting him.
Often, Elaine has helped Dave tackle the rockier parts of being a celebrity, helping him throughout when life gets overwhelming and difficult. She has been helping him through his difficult life and has been helping her become a better man.
David Chappelle lovely wife Elaine Chappelle have maintained a super low profile and maintained privacy throughout their relationship. They have managed to be super-content in their low profile, satisfying relationship for two decades now.
Elaine Chappelle, born Elaine Mendoza Erfe Chappelle, has been speculated to be of Filipino nationality. She was born on 31 August 1974 and is almost exactly a year younger than her husband. She had grown up in Brooklyn. Many sources have also claimed that earlier, Elaine Chappelle wished to pursue her career and wanted to become a professional chef. However, later she changed her mind and devoted her life in raising her three childrens with husband.
Elaine was initially hesitant to date the famous personality Dave Chappelle. Being hesitant was that she does not like people who have loud personalities. However, when she started to get to know Dave, she realized that things are not how they looked. Dave Chappelle had made use of his loud personality when he was on the stage to mask his shyness. This made Elaine like Dave Chappelle, and she eventually fell in love with him. For the first time, the couple had met in Brooklyn in New York.
Support of Elaine for Dave Chappelle during the Rockier Parts of his life
As I have mentioned before, Dave has been very open about how his wife has been supporting him throughout his career. Even when Dave had nothing, Elaine had been standing by him and showing him her full support when he was a poor boy. Dave was quoted in an interview saying, "She was with me when I was poor." The couple has been with each other for 20 years and has been through thick and thin.
His wife helps him get through the hard parts of his life and helps him become a better man. She gives him advice and does let him know when he is in the wrong. Dave has been publicly seen appreciating his wife for being the strong pillar of support for her. She has also accompanied Dave Chappelle on many occasions and award shows, where she has been spotted appreciating him.
Now, let us look at the children that the Chappelle are raising.
Dave Chappelle's Kids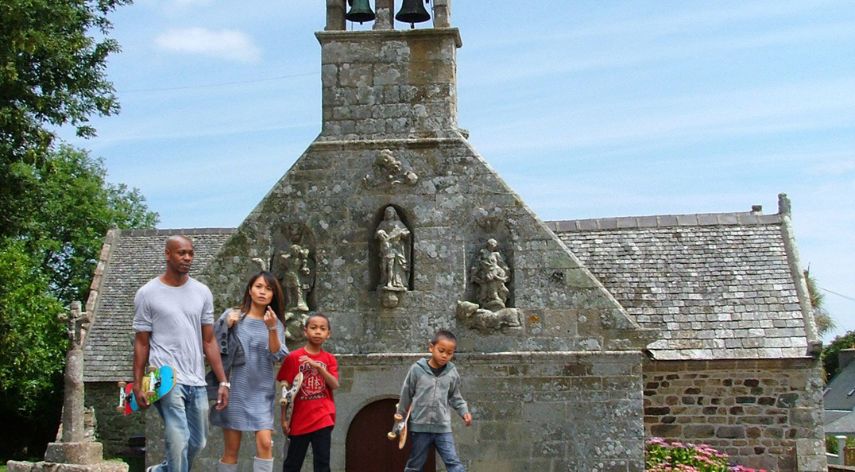 The couple, Dave and Elaine, got married in 2001. Since then, they have been managing to keep their relationship out of the public eye and stay private on many occasions.
The couple bears three children and their names are Suleyman, Ibrahim, and Sonal. The children are leading a personal life with their parents, who have managed to keep the life of their children away from the public eye.
Why Has The Couple Decided To Remain Private And Kept Their Love Life In A Low Profile?
While there has been no actual stance on Dave's side about their privacy and the reasons to maintain their privacy, it is pretty obvious that they have some of the reasons to keep their love life personal.
So, in this section, we are going to talk about the reasons why the couple may have decided to keep their relationship private.
The first reason may be that they want their three children, namely Suleyman, Ibrahim, and Sonal, to live a life as normal and low profile as possible. Maybe the couple does not wish or want their children to be exposed to celebrity status because of the profession that the father of their children has. It is pretty obvious because the life of a celebrity is not easy and if you are ever linked to a celebrity, then things start going downfall for a lot of them.
Secondly, it has also been speculated that Elaine is not a big fan of being in the spotlight that David Chappelle is in. She does not like to be very public about her relationship and that might be why Dave and Elaine Chappelle have decided to keep their relationship and love life private. Elaine has never done any interviews and rarely comes out in public.
Another reason why the couple may have chosen to remain private because they might be moving to Africa. In a recent interview, Dave Chappelle had hinted that it was time for him to move to Africa. While this is a strange possibility, it could still be possible.
A few of his wife's and their children's pictures were also seen at the end of Chappelle's session in his recent Netflix show. Many fans were happy to see those photos since it is a once-in-a-lifetime moment to see Dave Chappelle's wife and kid's rare photos.
Where do they live?
It has been reported that the couple now resides in Ohio in the USA with their children. They have found their residence in Yellow Spring, where Dave spent his childhood in.
He says that one does not need to be very rich to live a good life. He has also expressed his gratefulness for how good his neighbors are. He has appreciated the privacy that the neighbors give to the family. They have been supportive and have let Dave Chappelle's and his family find their way back to Yellow Springs in Ohio.
Final Thoughts
As much private life as Dave demands, sometimes he can't have that because the guy often finds himself in controversies. His recent appearance on the show, The Closer by Netflix, has landed the American comedian into a controversy. His transphobic comments have been making fans upset and why would not it? No matter how famous one is, they do not get to make any comments on someone's sexual orientation.
This is not the first time that dave Chappelle has been floating in the pool of fantasies. Earlier too, he has been seen making many comments about different people who come from different communities. This has upset a wide range of fans from all over the world. However, Chappelle does not seem to stop. Why? His ignorance can be blamed on the fact that he is not a part of any social media application and therefore, he does not even get to know when he is in the wrong. His wife, however, and other people around him are there to let him know when he is in the wrong.
Dave still refuses to acknowledge it since he does not want to be corrected and he does not like to keep any boundaries on his work. Dave got upset upon reading a letter from one of his fans that expressed how bad the fan felt due to Dave's sexist and transphobic statements. He told the public that he regrets making that joke and should not have engaged in anything like that. He is yet to release an apology for his joke, and he has never really apologized directly. But, it also seems like he does not even plan on apologizing since it would just harm his career.
I hope you enjoyed reading more and more about dave chapelle wife and his family. I hope you got all the necessary information you need and required related to both of them. In the comments, let us know your opinions on the couple and the way they maintain their privacy.