5 Tips for Creating Your Digital Marketing Plan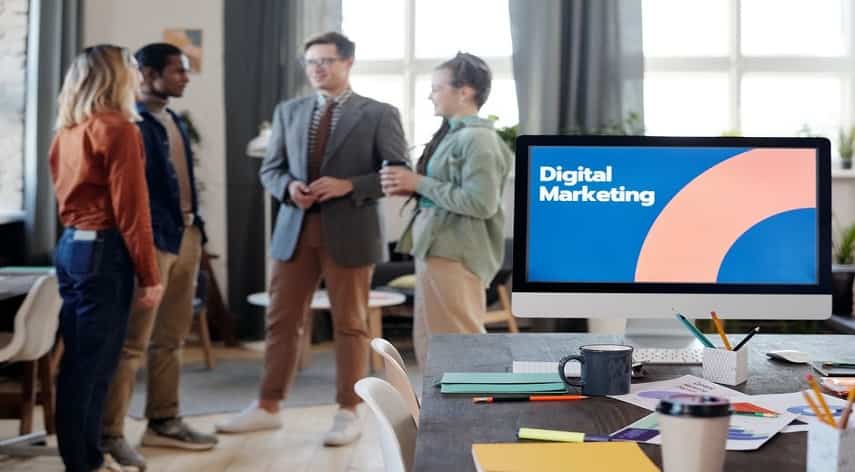 Did you know that in the United States, there were 33.3 million small businesses as of 2022?
The digital marketing industry is constantly evolving and changing. That's why it's important to stay ahead of the curve and create a marketing plan that can work for you and your business.
Here's everything you need to know about creating a digital marketing plan that's a good fit for the next decade.
1. Define Your Audience
When you are starting to create your digital marketing plan, one of the first things you need to do is think about who your target audience is. Who are you trying to reach with your marketing?
Keep in mind that your target audience may be different than who you are selling your product or service. If you take the time to define your audience and create content that speaks to them, you will be well on your way to creating a successful digital marketing plan.
2. Set Your Goals
Your digital marketing plan should be based on your business goals. Without defined goals, you won't be able to measure your success or ROI (return on investment).
To set your goals, start by asking yourself what you want to achieve with your digital marketing campaigns. Once you have your goals defined, you can create a plan of action to help you achieve them.
Keep your goals realistic and achievable, and don't be afraid to change them if need be.
3. Research Your Competition
Researching your competition will give you an idea of what strategies are working well for them and what areas you may be able to improve upon.
Use analytics tools to see how much traffic they are getting to their website and where it is coming from. This will give you an idea of what channels are most effective for them.
If you're looking for professional help, follow this link. You will be able to create a more effective marketing plan that will help you better reach your target audience.
4. Select Your Channels
You can't be everywhere, so deciding which digital channels will most effectively promote your business is essential. To help you choose, consider what your goals are and who your target audience is.
Then, research which channels are most popular with that audience and which will best help you achieve your goals.
If you want to increase brand awareness, platforms like Facebook and Twitter are a good bet. If you want to generate leads, try using LinkedIn or Google AdWords.
Ultimately, the best way to figure out which channels to use is to experiment and see what works best for you.
5. Create Your Content
Start by creating a list of topics you want to cover in your content. Then, research which keywords are most relevant to those topics. Once you have a list of keywords, create optimized content for SEO.
The better your content is, the higher it will rank in search engines. In addition, be sure to include social media sharing buttons on your content so that readers can share it with their followers.
Making the Best Digital Marketing Plan
After taking the time to research and understand your target market and what they want, you can begin creating your digital marketing plan.
Utilize these tips to create a successful digital marketing campaign to reach your target market and encourage them to take action. With a well-executed digital marketing plan, you can achieve your business goals and reach new customers.
Did you find this post helpful? Check out the rest of our blog for more!
Browse by Category