Types of Digital Signs for Your Business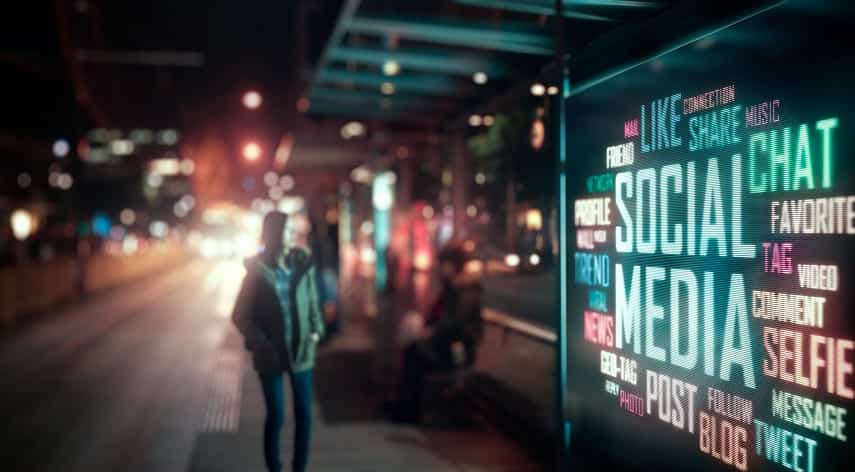 Did you know that advertising in the year 1920s consisted of taking out a newspaper ad?
Fast-forward 100 years and today's world is much more interactive with social media and digital signage. Having signed up around your business that is interactive is a great way to draw customers in and inform them about what your company does.
People engage with content at a much higher level if it's visual. Thus, digital signs were born. Keep reading to learn more about the types of digital signs out there.
Custom Digital Signs
Digital signage comes in all shapes and sizes these days. These high-tech displays are found in:
Storefronts
Office lobbies
Restaurants
Public transportation hubs
If you're considering incorporating digital signage into your business, you'll need to decide what type of sign is best for your needs.
Custom digital signs are designed specifically for your business. You can use them to promote your products or services or provide your customer's information. You can use custom digital signs in a variety of locations.
If you want to ensure that your message is seen by everyone who visits your business, then custom digital signs are the best option. You can also create digital sign content because it will attract more customers. If you want to have successful signage, you need to consider the digital signage benefits.
Indoor Digital Signage
Indoor digital signs are an excellent option for many businesses. You can use them in various ways to communicate with customers and employees.
Indoor digital signs can be used to display menus or other information and to show ads and promotions.
They can be placed in high-traffic areas to catch the attention of customers and employees or in more discrete locations to provide information without being intrusive.
Some businesses opt for freestanding indoor digital signs, while others integrate them into existing TVs or monitors. And there are many different software options available to help you create and manage your content.
Indoor digital signs are a versatile and effective way to communicate with customers and employees. You can use them to promote your products, services, and brand and provide information and directions. With the right solution, indoor digital signs can help you achieve your business goals.
Outdoor Digital Signage
When you're ready to take your business signage to the next level, outdoor digital signs are a great option. They're eye-catching, versatile, and offer a range of benefits for businesses of all types.
Here are some of the different types of outdoor digital signs you can use for your business:
LED Signs
LED signs are energy-efficient and offer a bright, clear display that can be easily seen from a distance. They're perfect for grabbing attention and can be used for a range of messages, from advertisements to directions.
LCD Signs
LCD signs are another energy-efficient option that offers a clear, easy-to-read display. They're often used for directories, wayfinding, and other informative purposes.
Projection Signs
Projection signs use a projector to display your message on a surface, such as a wall or building. They're perfect for large-scale notes and can be used for advertising, events, and more.
Neon Signs
Neon signs are a classic option that uses glowing tubes of gas to create eye-catching displays.
Touchscreen Digital Signage
Touchscreen signage allows customers and employees to interact with the signage directly, making it a highly engaging and informative experience. This type of digital signage is perfect for businesses that want to provide a truly interactive experience for their customers.
Touchscreen digital signage offers several advantages over traditional signage, including interacting with customers, providing information more engagingly, and even accepting payments. Touchscreen signage is more versatile and can be used in various settings, such as retail stores, restaurants, office buildings, etc.
If you're considering investing in digital signage for your business, consider touchscreen signage as an option. It's a great way to stand out from the competition and provide a more interactive and engaging customer experience.
Mobile Digital Signage
Digital signage comes in all shapes and sizes, but mobile digital signage is one of the most popular and efficient types. Mobile digital signage is a great way to grab attention and communicate with your target audience, whether in a store, at an event, or even on the street.
Mobile digital signage is typically a freestanding unit that can be moved around and placed in high-traffic areas. They're often eye-catching and interactive, which makes them ideal for grabbing attention and delivering your message. Plus, mobile digital signage is easy to set up and take down, so you can use it for temporary promotions or events.
Interactive Digital Signage
This type of signage uses touchscreens or other interactive technology to engage customers and provide them with information or control over their environment. You can use interactive digital signage in various ways, such as allowing customers to order food or drinks, providing directions or information about products, or even allowing customers to play games or interact with content.
Video walls are composed of multiple monitors to display a single image or video. They are often used for advertising or informational purposes.
Interactive digital signage allows users to interact with the sign. Using touch screens or other input devices that you can use for a variety of purposes, including:
Customer engagement
Data collection
Choose the Right One
Digital signage is a very effective way to advertise and promote your business. There are many different digital signs available, so choosing the right one for your business is essential. No matter which type of digital sign you select, ensure it is high quality and will last many years.
Need more tips on marketing your business? Keep scrolling our page for more.
Browse by Category