Face Yoga Exercise That Everyone Can Try in 2022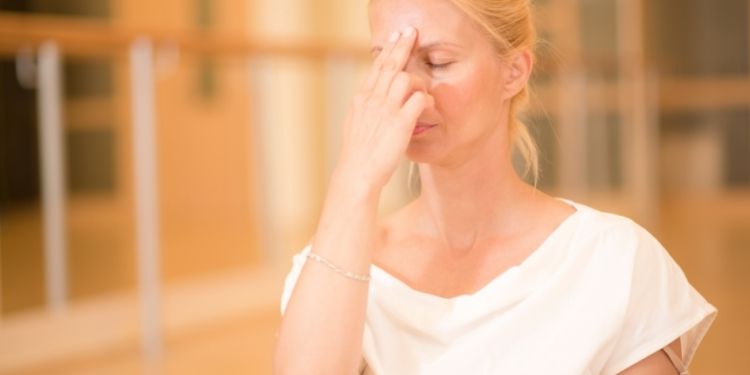 It's always said that the first impression is always the last as the smiling facelifts the moods attracts the people. Facial Yoga can rejuvenate your face with appropriate consistency. The muscles become relaxed and toned up. Face Yoga Exercise can be the best practice to strengthen and shape your face muscles.
What is Face Yoga, and How it's Needed For Our Skin?
Face yoga is a form of practice and exercise to tone up the muscles in your face is known as face yoga. Everyone wishes for beautiful and bright skin. Initially, it originated in Japan, and from that time, it has been evolving and consistent until today.
Face Yoga benefits
Face yoga practice tones up the muscles in the face and tightens the skin to make the face cheeks look firm and more extensive.
Face yoga exercises smoothen the wrinkles and relax the muscles, and revives the skin from pressure.
Face yoga also increases the blood flow by moving the face muscles, which helps in circulation by which it promotes collagen, which makes your skin firm.
Face yoga lessens the wrinkles and diminishes the signs of aging. Therefore, you can save a lot of money from expensive treatments and cosmetics.
The face is always the main focus, and the facial exercise is the strategies to get a greater flow of oxygen to all parts of your face and result in a more appealing and bright appearance. Face Yoga for Wrinkles is considered an exercise that tones and lifts every muscle of the face, and more stimulation results in clear and glowing skin.
Face yoga practices to bring out the inner glow
Face yoga exercises and practices refer to exercise and to train your facial muscles to get stimulated and get blood flow that ensures a youthful appearance.
Face yoga is a modern and trendy technique for getting rid of sagging skin. This exercise reduces the signs of aging and targets specific muscles that reduce the signs of aging.
Face yoga exercises hold your stress, and through the help of massage, your face skin looks youthful and less aged.
How Does Facial Yoga Work?
Consistently keeping the exercises and give almost 30 minutes into a day for the facial movement will help you have instant results. One should always keep one hydrated before starting the training with clean hands.
Facial Exercises and Practices That Are Beneficial to Get The Best Results
The Eye Lift 
Facial exercises work on our skin layers differently, which causes to increases blood circulation and give you healthier and evener skin. If your eyes are constantly puffy, one should try this exercise at least four times for the best outcomes.
Start with making a V with the help of your middle finger and index finger. And place the middle finger inside the corner of your eyebrows and put the index finger on the outer bend.
With the help of the fingertip, try to put pressure on your index finger and put a considerable amount of pressure on it.
While doing this practice, try to look upwards with your eyes without moving your head up.
Perform this exercise six to eight rounds and relax once you are done with the activity by closing your eyes forcefully.
Forehead Smooth Out
Forehead smoothes out, and wrinkles are a sign of aging and are difficult to grip and get worse over time if not maintain properly.
The first step is to relax, take a deep breath, make a fist with both hands, and then place it on your forehead.
Try to apply pressure with middle and index fingers, slide both fists to the sides, and gently pull your skin down. Repeat it five to eight times to see the best results.
Ox Pose 
The ox pose is an excellent practice for stretching the cheek muscle and helps in losing the fat from the chin area. This exercise will result in giving your cheeks a glow and natural blush to your skin.
The first step is to make a face saying 'O' and holding that position for seconds and say 'X' and hold it for 2 seconds.
Lengthen your face and do this exercise at least 2-3 times for getting betters results.
Lion Pose 
This pose tries to stretch the muscles of the eyes, jaw, neck, and face, which tightens the face and helps in reducing teeth from grinding.
The very step is to open your mouth wide, roll your eyes up, and start by popping out your tongue, touch your chin with it, and sense the stretch.
 Try to hold the position for at least 15 seconds and relax for some time. Consistency is an important key to see the best results.
Conclusion
Face yoga combines numerous exercises and methods that create relaxation for your skin. Facial Yoga can do wonders for your skin by giving the glow that skin needs. Face Yoga Program is essential as it educates and promises to provide all kinds of tips and facial exercises to see better results.
Browse by Category