Five Essentials that you should Plan for Before Starting your Project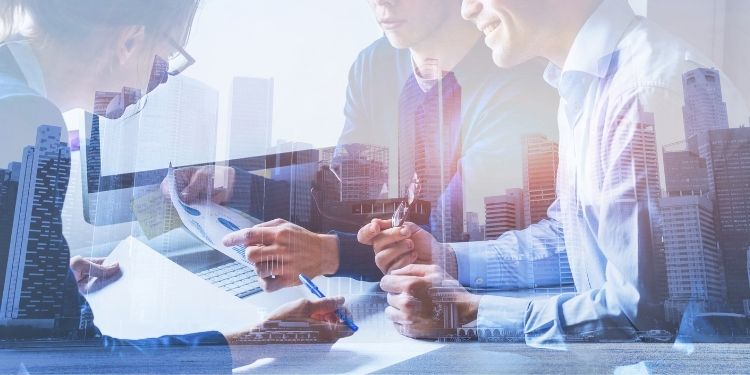 Would you like to have your construction job to be on track from the start of the job to its very end? Remember to account for the "extras" which most work sites would demand at some time during the project. Almost all worksites need the following five essentials. Plan ahead of time for such must-haves to avoid any delays.
Temporary fencing
Temporary fences offer a protection and stability barrier to your worksite, and are frequently mandated by regional legislation. They aid in the deterrence of intruders as well as the protection of precious tools, equipment, and materials. These can also help with soil and runoff control.
Temporary fencing comes in a variety of styles. The polyester mesh type is the least secure, as it can readily cut or moved out of the way. Welded wire mesh panels, these are more immune to cutting and may be constructed with anti-climb elements, have replaced rolled chain link fencing as the industry norm.
Portable toilets
If there aren't enough portable toilets on the work place, workers will lose a lot of time standing in line. For up to 20 people, OSHA needs at least one porta potty. Because as number of employees grows, you'll require more. In a 40 hour week, the normal ratio at work sites and industrial environments is one porta potty per ten workers. You might want to think about putting in separate portable restrooms for female employees.
Lighting on the jobsite
Unless you undertake all of your work within the daytime, you'll require temporary lighting on your job site at some point. Handheld lamps or drop lighting, light stands for wider open spaces, light strings for general lighting or passageways, and light towers for evening operations are also alternatives. The amount of lighting required by OSHA is measured in foot-candles.
Evaluate the size of the space you need to illuminate, the source of power you have accessible, and the sort of light which would best suit when selecting temporary lighting (such as halogen, LED or fluorescent). A temporary lighting rental company can assist you in selecting the best temporary lighting for business.
Heating and air conditioning
When you're too hot or too cold, you don't do your best work. Temporary heating and cooling solutions enable you to reach a jobsite temperature that is both more comfortable and safer for your staff.
If crews are working outside when the temperature (or the temperature with wind chill) falls below 32 degrees, they risk frostbite. Consider ventilation, safety, and space when selecting a temporary heating solution. These considerations will determine whether indirect or direct burning heaters, make-up air heaters, or electric heaters are the best option for you. Choose the proper heater type and size with the help of your temporary equipment provider.
Other dangers arise as a result of the hot weather. The chance of severe trauma rose by 0.5 percent for every increase of 1 ° C. (1.8 degree F) in the humidor, a metric that combines temperature and humidity, according to a survey of outdoor construction personnel in Washington State.
OSHA recommends constructing a covered or cooled resting place to lessen the dangers associated with excessive temperatures. Industrial fans, evaporation coolers (ideal for hot and dry environments), and refrigerant spot coolers are also choices for cooling these regions (best for hot and humid conditions).
Temporary power
You presumably planned for generators to supply your heavy-duty saws, grinders, and drills, as well as your lighting, dewatering pumps, and other specialized equipment if you don't use utility power. But just don't neglect to include in the power you'll require to run and chill the worksite trailer, as well as the power you'll need to maintain specific materials at the proper temperature.
Selecting the type and amount of generators to rent necessitates forethought. What will your overall running wattage be?
Which fuel sources are permissible on the worksite? Depending on the location of the generator, how much volume is reasonable? (Silenced generators and inverter generators are two quieter possibilities.) What number tools would you need to connect to a single generator at once? (The number of outlets will be determined by the answer.) Will you be relocating the generator to other parts of the site? (If this is the case, look for a model with non-flat wheels and collapsible transporting handles.)
When you think about planning for a job, you start by thinking about getting into things like looking for a backhoe or wheel loader for sale but don't bother to think about these things which are really important but are often overlooked.
But although one just wouldn't think of a generator, fence, or a porta potty while planning a work, you'll curse yourself when you don't have such essentials when it's time to get your hands dirty.
Browse by Category