How To Clean a House Professionally Before a Sale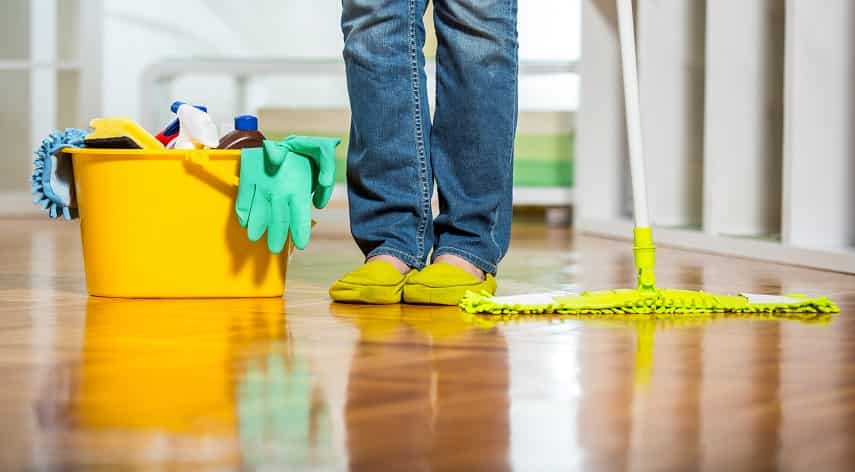 Are you wondering how to go about selling your home? Did you know that the average time to sell a house in the United States is 55-70 days?
That might seem like a long time, but with the high demand for housing in the last few years, sellers have needed to be ready to move fast when the time comes.
We're here to help. This article looks at how to clean a house professionally before a sale. Keep reading to learn more.
Step Back and Plan Ahead
It's essential to take a step back and plan your approach. What can you realistically get done in the time you have? What areas of the house need the most attention?
Examine each room thoroughly. Assess what needs to be done with an eye toward task organization. Plan on tackling one large chore at a time, and be realistic about how long each job will take.
Declutter Your Space
This is an excellent time to evaluate what you require and want to keep versus what you can discard or donate.
This will also include cleaning all surfaces, dusting, vacuuming, and mopping. The windows will be cleaned inside and out, and the carpets will be shampooed. This will make your home look its best and help you get top dollar for your sale.
Make sure to keep up with regular cleaning and maintenance throughout the selling process to ensure your home looks its best.
Repaint the Walls
A fresh coat of paint can make a big difference in how your home looks and feels. You can give your home a fresh, new look that will help it appeal to buyers.
This will freshen up the space and make it more appealing to potential buyers. If you are unsure how to do this, plenty of professional painting companies can help you.
Make sure to get quotes from a few companies before deciding.
Examine the Roofing
This will ensure that potential buyers can see the roof's condition and determine if it needs to be replaced.
To clean the roofing, use a power washer with a brush attachment to remove any dirt, debris, or moss accumulated on the roof. Be sure to focus on the edges and corners of the top, as these areas typically need the most attention.
Once the roof has been thoroughly cleaned, inspect it for any damage and make any necessary repairs.
Check on Your Light Fixtures
Taking care of your light fixtures not only makes your home look cleaner but it can also make the rooms appear brighter. Take a close look at your light fixtures. Are they clean? If not, give them a good cleaning.
Begin by taking out all of the light bulbs from your fixtures. To remove dust, use a microfiber cloth to clean the fixtures. Glass cleaner can also be used to shine up the fixtures.
If you are looking for an easy way to sell your unwanted house to a trusted cash home buyer, this can help you find the best solution for your situation, whether the place is old, ugly, or on the verge of foreclosure.
Understanding Ways How to Clean a House Professionally
How to clean a house professionally? A professionally cleaned house will help you to sell your home quicker and for a higher price.
Use these ways to deep clean your home before listing it for sale. You will make a good impression on potential buyers by following these ways.
Be sure to browse our site for the tips you need to know to help you along your journey!
Browse by Category