Tips for How to Get Instagram Likes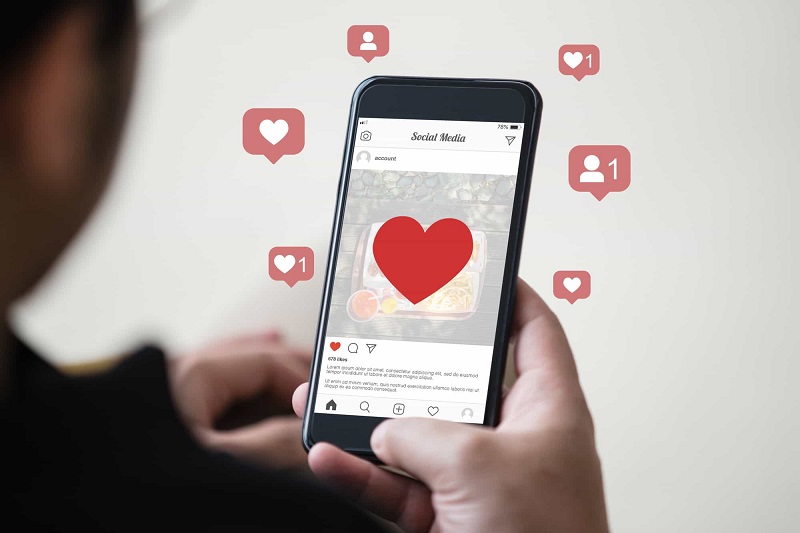 Are you looking to increase the number of likes your Instagram posts receive? If you're struggling to get those precious likes, don't worry, you're not alone.
With over 59% of American adults using Instagram daily, the competition to get noticed can be tricky. The good news is that there are a few simple things you can do to increase your chances of getting liked.
In this blog post, we'll share some of our best tips for how to get Instagram likes. So if you're ready to start racking up the likes, read on.
Use Hashtags
Hashtags are a great way to get your content seen by more people. When you use relevant hashtags, you increase the chances that people searching for that specific topic will see your content.
Not sure which hashtags to use? Do a little research to see which ones are being used the most for the topic you're posting about.
You can also use a site like Hashtagify to find popular hashtags related to your keyword. Once you have a list of relevant hashtags, add them to your caption or comment on your post. This increases the visibility of your content and can help you get more likes.
Use Relevant Keywords
Another way to increase the reach of your posts is by using industry-related keywords in your caption. For example, if you're a travel blogger posting about your recent trip to Italy, you can include relevant keywords such as 'travel' and 'Italy' in your captions.
You can even use these keywords as hashtags for your posts. This will help your posts appear in searches for those keywords, and thus expose your content to a wider audience.
Of course, you don't want to stuff your caption with too many hashtags – that will just make it look spammy. Aim to use a maximum of three hashtags per post.
However, remember to focus on creating quality content, and the rest will fall into place.
Timing Is Everything
When posting on Instagram, timing is of the utmost importance. When you post your content will determine how much engagement you get.
The best time to post is early in the morning or during off-peak hours. This is because people are more likely to be checking their Instagram during these times. So, you're more likely to get likes and comments from people who actually see your content.
Additionally, you should try to avoid posting on weekends. This is because people are generally less active on social media during these times.
So next time you're about to post on Instagram, think about when most of your followers are online and try to post then. You might be surprised at the difference it makes!
Be Creative with Your Captions
If you want to get Instagram likes, you need to post captivating captions. Your caption is your opportunity to give your followers a little insight into what you're thinking and to show off your personality.
Don't be afraid to be creative. Try using emojis, puns, or even ask a question to encourage engagement. You can also use your caption to give a shoutout to another account or to promote a product or service.
Remember, your caption is an integral part of your post, so make sure you take the time to write something that will capture your followers' attention.
Incorporate the Latest Instagram Trends in Your Posts
If you're looking to get more Instagram likes, one of the best things you can do is incorporate the latest trends into your posts. This means using the latest filters, hashtags, and features that Instagram offers.
Additionally, you should also look at what other businesses and influencers in your industry are doing and try to emulate their success. If you can find out what's working well for them, chances are it will work well for you too.
Of course, you also need to make sure that your content is high-quality and engaging if you want people to like it. Just because a trend is popular doesn't mean that it's right for every business. Take the time to consider whether or not a trend is a good fit for your brand before you start using it.
By staying up-to-date with the latest trends, you'll not only get more likes on your posts, but you'll also gain more followers. And when it comes to Instagram, the more followers you have, the better.
Be Consistent
One of the best ways to get Instagram likes is to be consistent with your content. Posting regularly, using hashtags, and tagging other users are great ways to increase your visibility and get more people interested in your account.
If you're not consistent with your posts, people will lose interest, and you'll be less likely to get likes. Additionally, you should also avoid flooding your feed. Stick to one or two posts per day, so you don't overwhelm your followers.
This also goes for the type of content you're posting. If you only post photos, try mixing it up with some videos or carousels. And if you typically post long captions, try using less text in your posts.
By being consistent with your content, you'll get more likes and followers while growing your Instagram account.
Create an Instagram Business Marketing Strategy
Social media is a powerful tool to reach new customers and grow your brand. And with over 2 billion monthly users, Instagram is one of the most popular social networks out there.
But just having an Instagram account isn't enough. You need to have an effective strategy for how to get Instagram likes. Your strategy should outline how you'll create high-quality content, find and interact with your target audience, and convert followers into customers.
You can also take advantage of online resources to help you optimize your strategy and grow your account. Check out this site for the ten best websites you can use for your Instagram marketing.
Now You Know How to Get Instagram Likes
Getting Instagram likes isn't as difficult as you might think. You can quickly increase your visibility and get more people interested in your account by following the tips above.
Remember to be creative with your content, use the latest trends, and be consistent with your posts.
Now that you know how to get Instagram likes, don't forget to create a strategy for how you'll grow your account. With a bit of effort, you can take your business to the next level.
Did you find this post helpful? Check out our other blog posts on all things social.
Browse by Category