How To Give Bathroom Tile A New Fresh Look?
Dirty and old school tiles can completely damage the overall look of bathrooms. So, it's better to change these tiles or clean before they become hard to strip. For this, try new ideas to offer a refreshing look to your walls and bathrooms through proper bathroom tile cleaning hacks. No matter what's the type and age of these tiles, there are numbers of ways and methods to find a proper solution for it.

Moreover, if you are not comfortable to do it by yourself then you can also hire grout professionals to get a new and better appearance of the bathroom tiles. They will help to clean and refresh your bathroom through professional decorating tips and techniques.
A Few Considerations To Refresh Bathroom Look: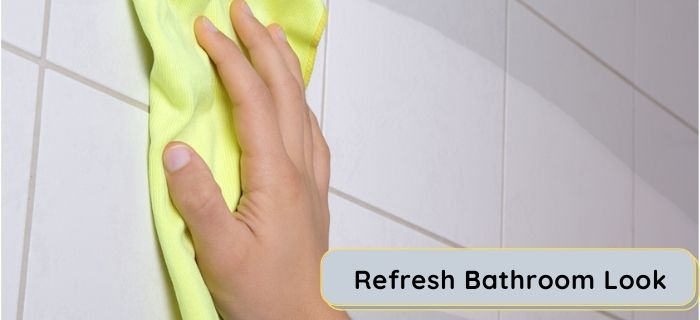 Professional And Proper Cleaning:
Most of the times, ceramic tiles become dirty and filthy just because of stains and dust on it. For this, you need to do the proper cleaning of the tiles to give a new and refreshing look. Moreover, cleaning will help to add shine and sparkle by removing dust and stains on it. On the other hand, tiles look greasy and sticky because of soap scrum and body lotions on it. These all things make the tiles dull and slippery as well. For this, try to do the proper bathroom tile cleaning with a mild cleaning solution or product. It will keep your tiles clean and free of grease. After tile cleaning, spread or spray a sanitizer or a sprayer on. It will provide good smell as well as free of bacteria. Furthermore, if you the tiles are suffering from a lot of grease and oil then you can also use a degreaser to wipe out it all. Apart from this, do the proper scrubbing of tiles with the help of a cleaner and a soft cloth. Keep in mind, never use a hard cloth because it will create scratches over it. Therefore, it's better to use a dish wash soap with warm water to clean the tiles. If the stains are hard then you can also use vinegar and baking soda to clean every residue of dirt.
Conditioning And Painting:
After proper cleaning, do the conditioning and panting to offer the refresh and new look to the tiles. Moreover, you can choose the desired colour of paint to decorate the bathroom. It will help to add complementarily look to the bathroom. For this, you can prepare the conditioner at home as well. However, it's better to get the painting services through grout professionals. It will help to get the job done in the right way. while doing the paint over tiles by yourself, use proper strokes and brush sizes for better application. On the other hand, if you want to renew look the tiles especially for kids then you can also use pattern and design over tiles as well to cheer up the overall look.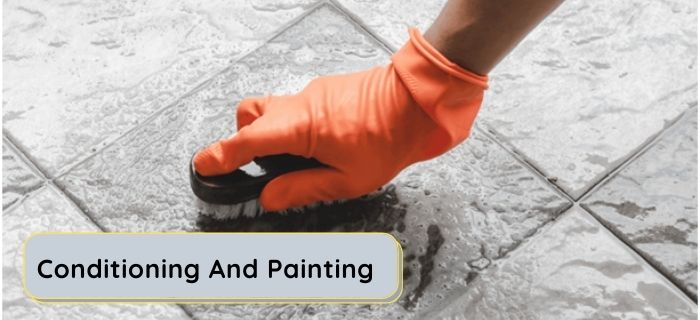 Refurnish The Old School Tiles: Proper furnishing to old tiles will help to get new and captivate overall look. Moreover, it will offer an instant change by changing the look of your bathroom. For this, you need to use your furnishing and styling skills in the right way. Because without the proper furnishing, only bathroom tile cleaning will not help a lot to change the look. Apart from this, you can use flowers and patterns to furnish your bathrooms. Sticky labels can also be used to decorate the tiles after drying the tiles properly. No matter what's the size of labels, you can choose accordingly your desire and design requirements.
Repair Damaged Tiles: You don't need to strip out all the old tiles just to get rid of one or two damaged tiles. For this, you can use the tile's covers and sticky labels as well. Because these labels are specially designed to cover the damaged tiles and offer proper protection against water and moisture. You can get these tiles cover from numbers of stores and shops in various colours and designs. Before applying these labels and covers, clean the tiles properly from dirt and dust. Otherwise, it will create trouble while labelling or covering. No doubt, getting the professional tile cleaning services are a little bit expensive, but you can also do it by yourself. For this, these mentioned above tips will help you in the right way to enjoy all the perks of a clean and comfortable bathroom.
Browse by Category