How to Help Your Employees Sharpen Their Productivity Skills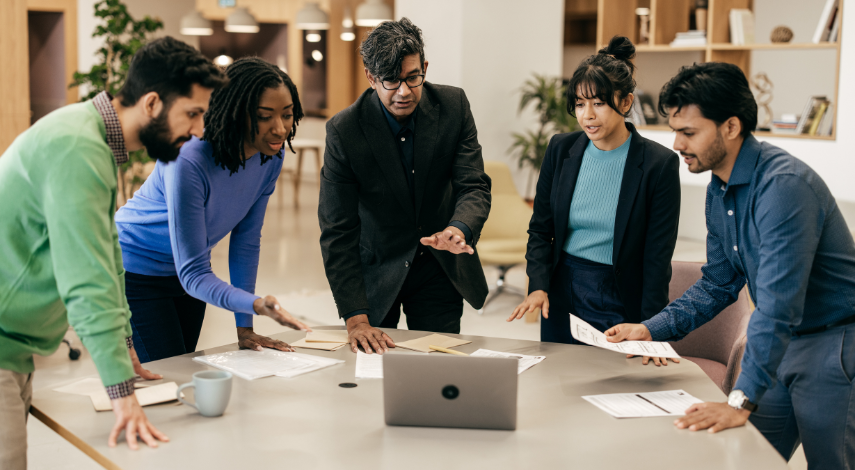 Are you wondering how to help your employees become more productive?
It's a question that's on the minds of business owners and managers everywhere. At the end of the day, boosting employee productivity is one of the best ways to see improved business results.
We've put together this guide to help you kickstart the process. Continue reading to learn everything you need to know about how to help your employees sharpen their productivity skills.
Provide Training and Development Opportunities
This can include offering workshops, seminars, and courses which aim to educate employees on the latest industry trends and best practices. Offering regular educational sessions provides your workforce with the knowledge and skills they need to remain competitive in the marketplace.
Training can also help boost employee morale and business productivity by providing a sense of accomplishment and ownership of their individual growth. Providing opportunities for team-building activities can help employees build rapport and stronger working relationships.
Set Clear Expectations and Goals
Establish consistent benchmarks and standards that will guide their activities and ensure that they are working towards a shared goal. Communicate what works for the company, and explain why these strategies are beneficial. Make sure that each team member is aware of what steps should be taken in order to reach desired objectives.
Ensure that everyone understands how their efforts contribute to greater success and increase the productivity of the entire workplace. Coach them in a positive manner to develop and hone their personal skills and systems. 
Encourage Work-Life Balance
Employees need to know they are valued and that the company is invested in their well-being. Employers should consider:
offering flexible work hours

allowing for remote work

providing adequate vacation time

offering health plans

financial literacy courses
It is also important to create a culture of open communication between managers and employees to ensure that the needs of both sides are being met and that progress is being made. Encouraging team-building activities, providing recognition and support when employees make accomplishments, and making sure everyone is held accountable for their actions. 
Foster a Positive Work Environment
Make sure to provide a supportive atmosphere that encourages employees to reach their potential. Ensure that everyone is being treated fairly and that there are no hidden barriers to success. Provide any necessary resources that can help employees become productive and achieve their goals.
Encourage feedback and new ideas from all team members and ensure their voices are heard. Allow for flexible schedules and reasonable workloads, so team members can better manage their time. Recognize and reward good performance. 
Provide the Right Tools and Resources
This includes providing access to essential equipment, resources such as books, software programs, and websites to:
gain knowledge

up-to-date technology

web-based

desktop applications 

supportive physical workspace
When employees have the right tools and resources, they are better equipped to use their time and resources more effectively, thereby increasing their productivity. Having immediate access to the right tools and resources can also help to save time and money. Check out this link https://www.talkboxbooth.com/ to help your business today.
Get A Better Grip On Their Productivity Skills Today
Employers can provide resources, team challenges, and creative problem-solving support to employees to help them stay sharp and motivated. Taking the time to invest in teaching life-long skills will help companies retain valuable talent and foster an effective work culture.
Utilize these tips to boost productivity skills and extend the success of your business! Invest in your employees and start witnessing the returns today!
Would you like to learn more productivity tips? Check out our other posts for more useful information!
Browse by Category