How to Incentivize Your Sales Team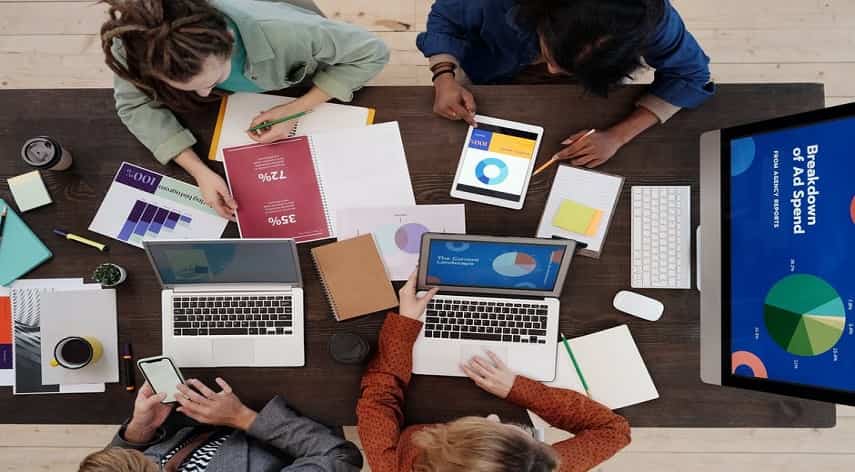 If you're a sales team manager, your job is to keep your team working hard at selling your product or service. You know you can't just assign a quota and expect your team to hit it. You have to actively look for ways to help them improve and figure out how to keep your team motivated.
Your sales team is responsible for keeping market revenue high, which means you want to keep them on the ball. Read on to learn how you can incentivize your sales team successfully.
Utilizing Goal-Based Incentive Programs
Goal-based incentive programs are a great way to sales motivation. By setting achievable goals for the team, you create a sense of competition. This also allows them to keep in mind the essential workplace policies.
It also ensures everyone is challenging themselves to do better. The goals should be clear and measurable so that everyone understands what they need to do to meet them.
You create more motivation and enthusiasm by incentivizing your team with rewards such as:
bonuses
extra vacation days
other prizes
Crafting Effective Recognition and Reward Programs
Crafting effective recognition and reward programs are an important part of incentivizing your sales team. Rewarding successful team members can be a great way to keep morale high.
You can also incentivize others to perform by example, pushing everyone to perform at their best. This can be done through bonuses, gifts, contests, or simple thank you from management.
Hitting the Right Balance of Short-Term and Long-Term Rewards
Incentivizing sales teams takes a balanced approach to short-term and long-term rewards. Short-term rewards should be simple, easily achievable, and small benefits aimed at motivating them on a daily basis, such as:
reward points
cash
company merchandise
Long-term rewards should be larger incentives to reward for milestones and overall performance over a specific length of time- such as bonuses, unique gifts, company retreats, exclusive dinners, vacations, etc.
Crafting Opportunities for Professional Development
In order to incentivize your sales team, it is important to offer opportunities for professional development.
Providing ways for them to develop their skills, acquire more knowledge, and improve their productivity will not only motivate them to reach their goals but also aid in achieving great performance.
Some ways you can make this include offering:
workshops
seminars
conferences
Leveraging Special Events to Build Team Morale
Leveraging special events to build team morale is an excellent way to incentivize your sales team. This can involve planning fun activities that foster camaraderies, such as team outings to sports games, company picnics, or off-site retreats.
Additionally, consider offering rewards or competitions for sales performance. Prizes or recognition for exceeding a goal can be a great incentive and provide positive reinforcement for your sales force.
Explore How to Incentivize Your Sales Team
Overall, an effective sales team incentives program should address their unique needs and feature creative rewards.
To make it a success, consider the importance of learning, creating a positive environment, and giving recognition. Start today by taking the first step in learning more about the best types of incentives for your team.
Now that you know the best practices for motivating your sales team, take action to create an incentive program that works for your employees and your business's bottom line.
Did you find this article helpful? Check out the rest of our blogs!
Browse by Category