Importance of IB Curriculum for Today's Child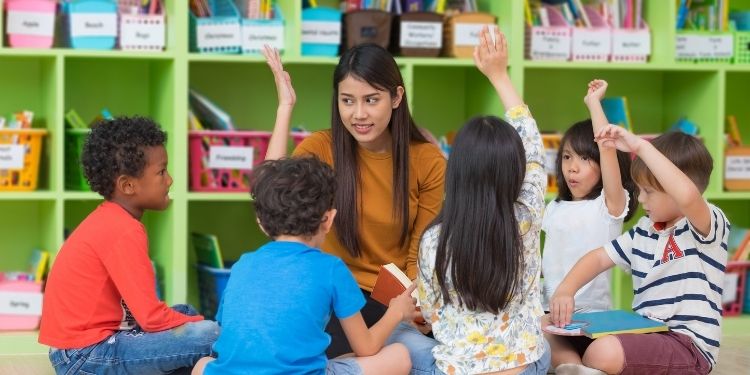 Education plays a key role in shaping the life of a child. And since the world is rapidly evolving, parents are not only interested in offering their children the best education from a young age, but also wish to inculcate useful skills in them. This way, the children gain a better grip on competitive dynamics that awaits them in the future. 
 If you have a similar goal for your child, then it is important that you opt for an educational framework that focuses on content knowledge as well as teaches them how to get ready for 21st-century skills and global competence. 
Why do educational boards matter?
We know that today's parents are no longer driven by the brand when it comes to picking educational institutions; they are more concerned about choosing the institutes based on educational boards. 
But again, the emergence of multiple curriculums such as CISCE, CBSE, Cambridge international and IB or International Baccalaureate has confused the parents more than ever. 
So, in this blog, we will focus on how IB or International Baccalaureate can prove to be a better alternative. 
1- IB takes a broad approach towards education: 
IB curriculum offers incredible diversity that is incomparable to any type of national curriculum. 
The best private school in Singapore that follows the IB curriculum offers the students exposure to a plethora of subject choices.
Compared to where other boards require students to choose between Science and Commerce stream, the IB curriculum offers the option of philosophy, psychology, global politics, film and many other relevant subjects. 
This makes IB schools far different and better compared to traditional schools. 
2- Global skills development: 
Another notable thing about the IB curriculum is that it encourages a spirit of inquiry in students. This helps the student to develop research skills and critical thinking that plays a crucial role when it comes to excelling in college and beyond. 
The students start taking responsibility for their own learning and also comprehend how knowledge is built. Students are encouraged to seek different approaches to learning as well as take responsibility for their own progress. 
The curriculum also trains students to explore concepts and issues that have local and global significance. This results in students acquiring in-depth knowledge and understanding of different disciplines. 
3- International recognition: 
The method of instruction employed in the best private school in Singapore that follows the IB curriculum is interdisciplinary, meaning the teachers help your child to develop into international-minded individuals. This is one of the reasons why the IB curriculum is internationally recognised. 
As the IB curriculum is designed independent of national and government systems, it combines quality practices from research as well as its global community of schools. IB curriculum also encourages students of all ages to consider local and global contexts, thus developing multilingual students who respect and appreciate diverse cultures. 
4- Practical teaching methodology: 
One of the common issues with children is understanding and retaining the information taught in the class. But since the IB curriculum is based on concept-based learning methodology, meaning the students are taught concepts instead of memorising the facts and figures. The children are encouraged to explore concepts and issues that develop in-depth knowledge and understanding. Things like encouraging critical thinking and challenging assumptions are something traditional schools do not teach or encourage. 
5- Personality development: 
Yes, your child definitely should be prepared for global competition. But, that doesn't mean you shouldn't focus on his/her holistic development. In traditional schools, the teaching revolves around fundamental textbook concepts, meaning there is nothing beyond what is printed in the books.  
At the best private school in Singapore, your child's holistic development will be the main focus. The teachers are trained to meet the demands of the students using various IB strategies. They will help your child develop emotional intelligence to tackle the world around them easily. Anything and everything your child learns under the IB curriculum will develop into a habit of lifelong learning. 
6- The best private school in Singapore enhances student's confidence:
IB curriculum encourages your child to think globally within a complex and hyper-connected world. Your child will also be taught how to express him/herself with pride and confidence. This way, your child learns how to be active in communities, meaning he/she will take the learning beyond academic studies. 
An IB student is also known to have a creative and imaginative mind that helps them to deal with everyday problems and dilemmas with ease. 
In simple terms, pursuing IB opens up doors of opportunities for your child along with the aforementioned advantages that a traditional school and its way of teaching may not be able to offer your child to get ready for global competence. 
Conclusion
Your decision for your little one today can transform his/her career tomorrow. Considering how the challenges are multiplying, it makes more sense to opt for an educational framework like IB that is holistic, transformational and timeless.
Browse by Category