Is Franchise Ownership a Good Idea in 2023?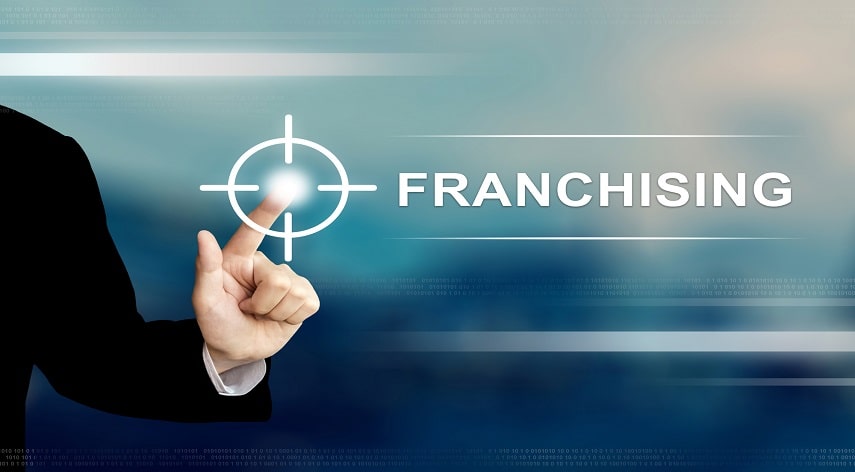 Starting a business isn't easy when you start from scratch. You need a great product, a way to reach customers, and the funds to make everything happen. That's not feasible for every person.
This is why many people turn to the franchise model. With over 5,100 franchises in the United States, plenty of business options are available for people who want to start franchise businesses.
Are you considering starting a business and believe franchise ownership is the right choice? This guide will cover why it makes sense to buy a franchise as a business investment in 2023. Let's look at the details.
Less Risk
One of the biggest reasons people don't start businesses is the risk. There's no guarantee of success — which means you may waste years of your life and a lot of money without anything to show for it.
While there still are a lot of risks when buying a franchising business, it's much less than other business ventures. You're buying an already established business model with a franchise. You know for sure that people want the product and have a brand that people recognize.
You'll still need to do work to minimize risk as well. But it's much less than you would need to do if you were starting from scratch with a new business.
Path to Profit
One of the first challenges you face as a business owner is the path to profit. You already have a great idea, but if you cannot generate a profit, you won't see success with your business.
You get an already established business model when you buy a franchise. The franchise owner has already worked hard to find a business model that works.
You can take advantage of that work and start with a profitable business model. There may still be factors that impact how profitable your franchise business is. But it's far less worrisome than building a profitable business from scratch.
Supplier Access
Finding reliable suppliers is one of the toughest parts of creating a new business. You have to vet suppliers carefully and find people who offer great prices. This isn't easy when you aren't doing much initial volume and can't take advantage of bulk discounts.
This isn't as much of an issue with a franchise. The franchise company has already worked hard to find and vet suppliers. That's less work you have to do when setting up a business.
You'll also be able to see lower overhead because of this. Much of the time, you can take advantage of the discounts offered to franchise companies without needing as much volume.
Get Support
Unlike starting a business alone, you have someone on your side when you put investment capital into a franchise. Your franchise partner wants you to succeed, so they will devote resources to help you.
This means you aren't starting from scratch. You'll have an existing network of contacts who have been in your position before and can help.
These contacts can make a big difference when you run into challenges in the future. You can get advice on dealing with unexpected situations and handling your everyday operations.
Receive Marketing Materials
One challenge companies face when starting out is not having anything to show customers. They have great products, but they don't have the knowledge required to find their target market and create promotional material to get their attention.
That isn't the case when you make a business investment in a franchise. Your franchise partner already has marketing material available and knows which customers to target. You can use this data when starting to get a head start.
On top of that, you have the brand recognition that comes along with the brand. This recognition can boost your company initially and make it easier to get your first customers.
Find Financing Options
If you don't have a lot of money in the bank, you may not be able to start a new business on your own. This is especially true if your idea has a high cost. And unfortunately, not many banks may be willing to take a chance on your idea.
But things are different when you work with a franchise. You're investing in a proven idea with a franchise. Because of that, banks are much more willing to offer financing to make your business happen.
This means you can chase your dream of starting a business and have the money to make it happen.
Industry Experience Not Required
If you start a company in a specific industry, you need to have experience in it when you start from scratch. You won't know where to start if you go in fresh. Because of that, you may be unable to start the type of business you want.
That isn't the case with franchises. Although you will need business experience with franchises, you don't need specific industry experience to get started.
You'll get all the information you need to start with your franchise partner. They'll teach you what you need to know to start. If you want to learn what type of support you'll get when starting, check out reviews like the Healthy You Vending reviews to see what other franchise owners say.
Franchise Ownership in 2023 Is Worth It
Buying a franchise isn't an easy decision. Even if you stick with low-cost franchise options, you're still investing a lot of time in the process. If you make the wrong choice and decide a franchise isn't for you, that's a lot of wasted time and money.
But now that you understand why franchise ownership is worth it, you should have more information to help you make a more informed decision. Weigh all the pros and cons of investing in a franchise and take the leap if you decide a franchise is right for you.
Are you ready to take your next steps as a franchise owner? Check out the blog to read business management tips that will help you find success.
Browse by Category