Know the top 4 reasons of doing an online HR certification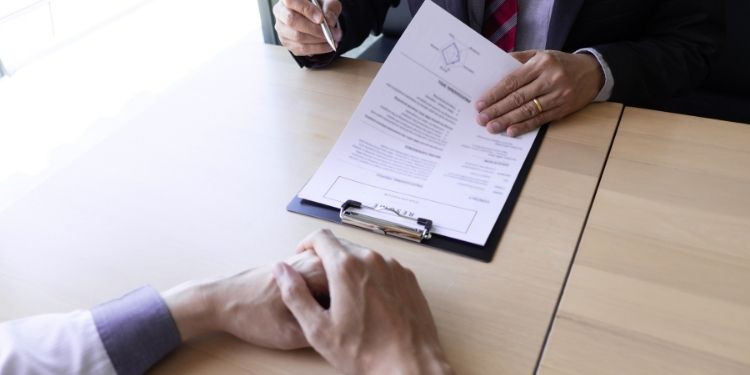 An HR professional is among the main person in an organization to whom employees contact or their professional issues, which include salary queries, assessments, reviews, and various other crucial issues. Apart from that, HR also maintains track of attendance, workplace regulations, and numerous other guiding principles.
However, the function of human resource management has grown immensely over time. Many employees are viewed as an important resource of high strategic relevance for an organization, with a massive focus on the "human" aspect. During this procedure, human resource professionals also employ a variety of tools and approaches, which have a direct influence on the organization's productivity. They also handle numerous tedious tasks via their expertise and experience.
Importance of doing HR management certifications
Talent management certification programs are credible credentials that are issued by reputed and respected online platforms that act as the best proof that whoever is a certified HR professional in HR possesses the latest skills and other essential aspects related to this field. It is a testament to all the aspirants who possess good knowledge of strategies and management and is ready to take on challenging roles and higher responsibilities.
The HR management certifications can be generic in their coverage, or they can also cover certain, specialized areas. Some common fields of coverage are employee training and development, talent acquisition and development, ethics and empathy, and communication and conflict resolution.
For an HR professional, doing a certification in the field of HR is the perfect way to get the attractive jobs in the field that pay impressive salaries in a well-reputed firms. Certification also ensures quicker growth in their career. In this article, let's understand the top reasons to consider doing best HR certifications.
High salary potential
If one does some research about the salaries paid out to an individual with an MBA degree in HR in comparison to salary being offered to other professional degree holders, one can understand the major difference between both. When it comes to employees with other professional degrees and those with an MBA, followed by a HR certification they are usually compensated a lot more salary-wise, making it one of the reasons to pursue HR Management.
Personal growth
There are several reasons to invest in an online HR certification, but one of the best reasons to do so is for the personal growth. This type of education is more focused on understanding the trends and the reason behind human actions. The candidates will learn organizational psychology and workplace learning. They will learn how to help begin a business and to build skills that would be helpful as an HR Manager, making it one of the perfect reasons to pursue human resource management. The focus will be more towards employee development and skill improvement rather than just hiring.
Better job opportunities
Being a certified HR professional, can help to be an HR manager, senior HR manager, VP of operations, or an HR director. Each of these positions provide their own set of unique opportunities and challenges, expanding the types of tasks one can do and the firms one will get chance to work will be immense as moving on through the career.
Doing a talent management certification opens doors for several other areas also. Managing employees and clients is an essential skill to attain in business and this is one aspect of HR that is useful to excel in business and also in any other job that one does.
Enhances knowledge
Many certified HR professional have found the programme to be helpful in guiding them through a lot of life-related aspects, with regards to operations management and the daily functions of a business. While other people generally are confused when they are deciding about a certain business function.
Conclusion
The aforementioned aspects are a few reasons to consider doing an HR certification. HR professionals should enhance their communication skills to polish communications across digital communities. Certifications will become an important asset for HR professionals who are building teams and culture.
Browse by Category