The Ultimate Guide to Multichannel Marketing for Pharma Companies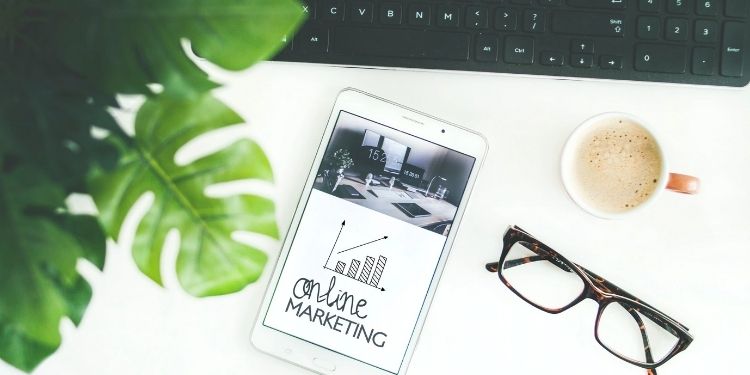 Introduction
The pandemic has made a seismic shift in every industry, especially the marketing sector. Conventional marketing strategies like radio, billboards, flyers, newspapers, and magazines have anyway become limited in recent years. The main reason behind its decline is business digitalization.
Business digitalization is simply the process of using digital technologies to optimize business operations, enhance the company's productivity, and improve the customer experience. Many organizations use digital technologies to promote their business online, enabling them to reach a broader range of audiences.
Most pharma companies may seem like they are reaping profits during the pandemic, but that's not the case. Only the pharma companies who know how to advertise their products in the trending forum (online) thrive in today's digital world. Multichannel pharma marketing is the trending business strategy for pharma companies today.
Firstly, what is multichannel marketing?
Multichannel marketing is the practice of implementing a single strategy across multiple channels (online or offline). This helps businesses to put forward their products and services in front of the target audience at the right time and place. 
These channels may include websites, direct mail, email, retail stores, print ads, word-of-mouth, mobile apps, SMS messaging, promotional events, web push notifications, and other resources. 
These are the standard channels that help companies gain a broader customer base in a significantly shorter duration. Multichannel marketing in pharma is the pathway (or channel) made to reach doctors or health care professionals (HCPs) in several ways. This marketing strategy will not be the same as that for end consumers, because this method requires constant and conscious effort to grab the attention of busy medical practitioners. 
Why pharma companies need multichannel marketing
The pharma brands have suffered a significant loss with the COVID-19 outbreak, since most of their marketing strategies primarily involved conventional marketing techniques like newspapers, physical interaction, etc. 
The pandemic has also enforced lockdowns and social distancing isolation. Doctors began preferring virtual platforms like Zoom, Skype, and Google Meet over real-life interactions for all non-urgent consultations. 
Thus, reps cannot regularly visit doctors and other HCPs until the virus outbreak is completely minimized. Until then, multichannel marketing for pharma companies is the only sustainable solution.
Valuable tips for multichannel pharma marketing
1. Enable personalized experience
The reps must engage with doctors and HCPs directly or indirectly to understand their particular needs and requirements. Multichannel pharma companies can create personalized experiences for people launching a new prescription drug or a similar specialty. Following a tailor-made approach can increase your success rate with medical practitioners. 
2. Combine channels
Pharma companies should now look for the perfect combination of traditional and modern marketing channels. They should also ensure that these marketing channels involve minimum real-life interactions. 
This will help your medical reps attend more business meetings daily and maximize productivity. Reps can stay in touch with the doctors through modern channels and also provide answers to their questions and queries online. 
3. Use data-driven techniques to analyze needs
The marketing strategy should only focus on customizing the needs of the doctors and personalizing the business system. Tracking the company's products and services' success rates and business campaign outcomes will decide the critical features of your marketing strategy. 
4. Notify and educate
Pharma companies can showcase their product value by educating doctors and HCPs on their products using e-learning tools and other cloud-based services. The reps should notify the doctors on how to use the products clinically and also help in improving healthcare outcomes. 
If needed, pharma companies can assist medical practitioners in supporting their patients throughout the journey to improve their treatment outcomes.
3 primary multichannel marketing techniques for pharma companies
1. Email marketing
Multichannel marketing pharma companies can use emails to communicate with their subscribed customers. The fundamental objective of email marketing is to build a trusting and long-lasting relationship with a genuinely interested audience. 
With the latest email services and virtual tools, the pharma company can send personalized emails to every customer to cover their shopping processes or notify them regarding discounts and sales. 
2. Social media marketing
Multichannel pharma marketing can also utilize social media platforms like Facebook, Instagram, etc., to advertise their products and services to the target audience. Social forums are an excellent means to enhance your customer base in an organic and involved way.
3. Web push notifications
Pharma companies can advertise their products by using small messages that appear on the corners of web pages while users browse the internet. Web push notifications will instantly inform people about the latest news, updates, articles, and upcoming events posted on the company's website.
Conclusion
Pharma companies have to incorporate the latest technology and adopt effective marketing strategies to survive during a difficult time in a heavily competitive space. 
The main objective for any business to succeed in the digital age is to improve the customer's (here, doctor or HCPs) experience consistently, and gain new insights using customer feedback and data-driven applications.
Finding the right combination of traditional and modern marketing channels will guarantee a profitable and stable business for pharma companies, even in the pandemic.
Amura is one of the leading Pharma marketing companies in India that employs marketing experts to analyze your business inside out and create the most effective, suitable, and successful marketing strategies.
Browse by Category