Need Money Urgently? Here's How to Get Fullerton India Personal Loan Online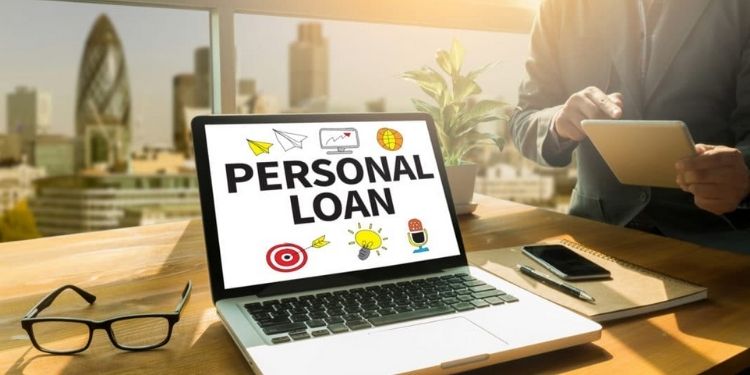 A personal loan is the best way to meet your financial requirements when you do not have other means. It proves to be beneficial in times of financial instability like that of the current COVID-19 pandemic. So, whether you need to take a trip to another country, renovate your home, repair your car, or arrange funds for your wedding, a personal loan can help you meet all your needs in a quick and hassle-free way. 
If you want funds urgently, apply for a Fullerton India instant personal loan that serves multiple purposes. It is gaining tremendous popularity among borrowers, and much of its popularity can stem from features like quick loan applications and hassle-free documentation. You can secure up to Rs. 25,00,000 as a loan and interest rates as low as 11.99% per annum. 
However, if you want to avail yourself of a low-interest rate on your loan, you must consider the following factors that have an impact on your personal loan interest rate. Furthermore, you can also use an online personal loan interest calculator to determine how much you can afford to pay in interest every month.
Factors That Play a Crucial Role in Determining Interest Rate: 
Your monthly income plays a crucial role in securing a lower interest rate.  Having a stable source of income indicates that you have the financial capacity to repay the loan amount without any defaults or delays. The higher the income, the higher the amount you may be able to avail. 
Your employer's reputation
Your employer's reputation is another factor that goes into deciding the terms of your personal loan. If you work for a reputed employer, you may enjoy a quick loan approval and a lower interest rate. 
Your CIBIL score indicates your creditworthiness. It helps your borrower to determine whether or not you can be trusted with the loan amount. A higher credit score (between 800-900) can get you preferential interest rates and other offers. Fullerton India instant personal loan requires a minimum CIBIL score of 750 to be eligible. 
Your relationship with your lender
Another factor that determines your personal loan interest rate is your current relationship with your lender. If you have a good relationship with your lender, you can leverage that to negotiate the terms of your loan. 
How to get Fullerton India instant personal loan online?
The process of applying for a personal loan via Fullerton India is simple, easy, and hassle-free. You can either visit the Fullerton India website or download the Fullerton India Instaloan App to access instant funds and meet your financial requirements. 
Applying for a personal loan through the Fullerton India website
Visit www.fullertonindia.com and click on the Apply Now tab. 

Select your employment type

Enter your mobile number and verify by entering the OTP generated to your mobile number. 

Fill in your personal, income, and bank account details along with your PAN number. 

Enter the loan amount you need and select the loan tenure. 

Upload the requisite

personal loan documents

. 

Click submit 
Applying for a personal loan through Fullerton India Instaloan App (only for salaried applicants)
Download and Install Fullerton India Instaloan App on your smartphone. 

Register yourself with your mobile number or your Google account number. 

Set your MPIN to access the app whenever you want. 

Enter your name, date of birth, email address, gender, residential address, etc. 

Enter your employment information including the name of your employer, date of joining the company, office address, and contact number. 

Enter your bank account number that includes the name of your bank, account number, and branch name. The loan amount will be credited to your bank account after your loan approval. 

Upload the required documents, such as KYC documents and income proof. 

Check everything for incompletion/errors before submitting your online personal loan application. 
 Conclusion
If you need funds urgently, you can apply for a personal loan online through Fullerton India. However, before applying for a personal loan, you must determine how much you can afford to pay every month through a personal loan interest calculator.
Alfred Williams
Hey everyone! My name is Alfred Williams and I am passionate about business and finance. I have been working and managing in these fields for over 10 years. I have expert knowledge of market strategies, financial analysis, and decision-making processes. I also have experience in consulting and budgeting. I'm excited to use my knowledge and expertise to help others achieve their goals. Follow me for the latest insights on business, finance and decision-making. Business, finance - let's get started!
Browse by Category