Every Fun Non Alcoholic Drink to Stay Sober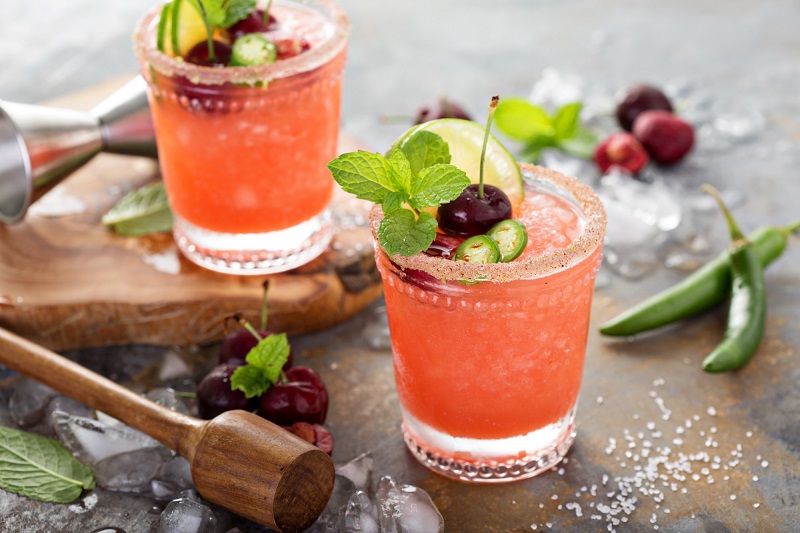 Did you that more than 6% of American adults reported that they were heavy alcohol users??
It can be tough to stay sober when all your friends are drinking.
You don't have to miss out on the fun just because you're not drinking! There are plenty of non alcoholic drink recipes that taste great and will help you stay sober.
Keep reading and check out this list of delicious and refreshing virgin drinks that will help you have a good time without alcohol. From fruity cocktails to mocktails, we've got you covered.
Virgin Mojito
A refreshing and minty non alcoholic drink, the virgin mojito is easy to make and can be enjoyed by everyone. Simply muddle some fresh mint leaves with sugar and lime juice, then add sparkling water and enjoy.
Virgin mojitos are a delicious way to stay cool on a hot summer day, and they can be easily customized to suit your taste. For a tart twist, add a splash of cranberry juice. For a sweet treat, swap out the sparkling water for lemon-lime soda.
And for an elegant presentation, garnish with a sprig of mint and a slice of lime. Whether you're serving them at a party or enjoying one yourself, virgin mojitos are sure to please.
Raspberry Limeade
Tart and sweet, this drink is a great way to quench your thirst on a hot day. Simply mix raspberries, lime juice, and sugar, then add sparkling water or seltzer. Serve over ice for a refreshing and delicious drink.
Whether you're looking for something to cool off with after a long day in the sun or something to enjoy during a backyard barbecue, this raspberry limeade is sure to hit the spot.
And the best part? It's so easy to make! Just mix everything and enjoy. So next time you need a refreshing beverage, give this raspberry limeade a try – you won't be disappointed.
Apple Spritzer
If you're looking for a refreshing drink that still captures the flavors of fall, look no further than this apple spritzer. Made with apple cider and sparkling water, it's the perfect balance of sweet and tart.
And if you want to get into the spirit of autumn, add a few cinnamon sticks to the mix. You'll be surprised at how quickly this become everyone's favorite beverage!
Mixed Berry Smoothie
If you're in the mood for something cold and fruity, this mixed berry smoothie is the perfect drink. It's refreshing, healthy, and easy to make. Simply combine frozen berries with yogurt or milk, then blend until you get the consistency you want.
You can use any type of berries you like, so feel free to experiment. And if you want a little more sweetness, add a spoonful of honey before blending. This smoothie is the perfect way to enjoy healthy fruit without any alcohol at all.
So next time you're in the mood for something refreshing, give it a try.
Agua Fresca
Agua fresca is a delicious and refreshing way to enjoy fruit without the added alcohol. It's perfect for any party or get-together, and it's easy to make. Simply combine your chosen fruit with water and sugar, then serve over ice.
You can use almost any fruit to make agua fresca, so get creative and experiment with different flavor combinations. And, best of all, it's a flavorful way to stay sober at any party or get-together.
So next time you're looking for a bright and cheerful beverage, reach for agua fresca. Salud!
Non Alcoholic Red Wine Spritzer
There are plenty of reasons to choose a non-alcoholic beverage over wine. Maybe you're the designated driver for the evening, or perhaps you're pregnant or nursing. Whatever your reason, you don't have to sacrifice flavor for sobriety.
This red wine spritzer is the perfect alternative to real wine, combining grape juice and soda water for a delicious beverage that still has all the flavor of wine. If you're looking for something special, this is the drink for you!
Made with just two simple ingredients, this spritzer is refreshing and easy to make. Just combine grape juice and soda water in a glass, and enjoy! You'll love the taste of this festive drink, without any guilt.
Sparkling Fruit Punch
This sparkling fruit punch is the perfect drink for any occasion. It combines traditional punch ingredients like Sprite or ginger ale with fresh fruits like strawberries or peaches for a refreshing non alcoholic drink everyone will love.
Simply mix everything in a pitcher and serve over ice for a perfect party punch. This punch is perfect for summer BBQs, pool parties, or anytime you want to enjoy a refreshing drink.
Whether you're looking for a kid-friendly punch or an adults-only beverage, this punch is sure to be a hit. So next time you're planning a party, be sure to add this sparkling fruit punch to your menu.
Virgin Pina Colada
A classic pina colada is already a non alcoholic drink, but this virgin version takes it one step further by adding cream of coconut and pineapple juice to the mixture. It's an incredibly delicious and tropically-inspired beverage that's perfect for any occasion.
The pineapple juice adds a lovely sweetness to the drink, while the cream of coconut gives it a beautifully rich and creamy texture.
Shirley Temple
A childhood favorite, the Shirley Temple is a great way to stay sober at any event. Simply mix ginger ale or lemon-lime soda with grenadine syrup, then add a maraschino cherry for garnish. It's sweet, refreshing, and most importantly, alcohol-free!
Cucumber Mint Cooler
This refreshing drink is perfect for summer days or any time you need a pick-me-up. Simply muddle fresh mint leaves with sugar and lime juice, then add cucumber slices and sparkling water. It's a delicious and hydrating way to stay sober and enjoy the warm weather.
If you've quit drinking alcohol and you'd like some help staying sober, check out this sober monitoring program.
Find Your Favorite Non Alcoholic Drink
It can be tough to say no to drinks at social events, or when you're feeling down and lonely. But there are plenty of delicious, fun non alcoholic drink out there that will let you enjoy yourself without compromising your sobriety.
Check out our blog for more articles like this one, where we explore all the best ways to have a good time without drinking alcohol.
And remember, you're not alone in this – there are lots of people who are sober and having a great time. Cheers!
Browse by Category