Reasons Why You must Take up the PTE Exam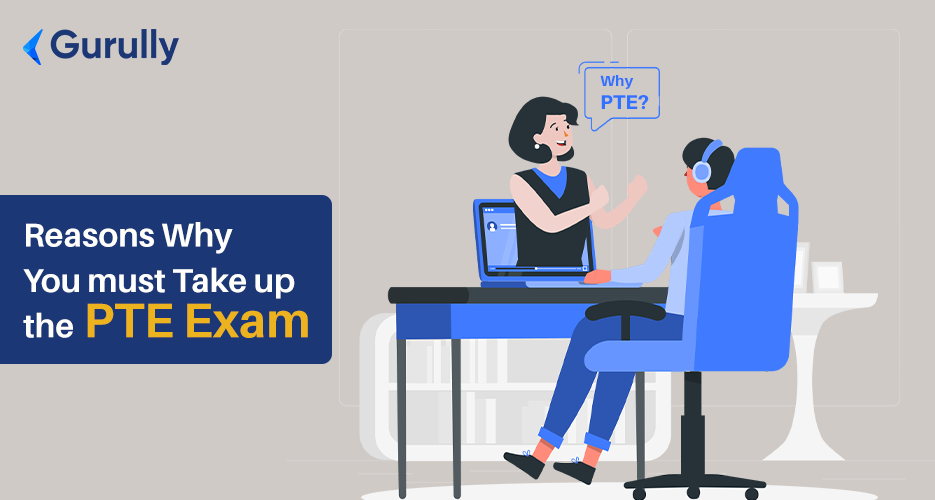 PTE or Pearson Test of English needs no introduction. This is a globally acknowledged English competency test for non-native speakers helping them to earn an edge over others and meet the study and immigration requirements, inflicted by an English-speaking environment.
But, is this information enough to convince you to invest your time, efforts, and money in it? Of course, not! One has to have a bit more reasons to go for the PTE exam. If you're hunting down for those reasons then this post is here to help you out.
PTE is one of the universally used English competency tests in the world. Around 75 countries accept this score. 70 countries across the world have recognized this test as viable criteria for a student visa and immigration requirements.
Thousands of educational institutes have added PTE scores in their admission process. Besides, countries like the UK, Australia, and New Zealand consider it for the immigration process as well. Hence, you have the whole world to explore.
If you are hearing about this exam for the first time, consider searching for a PTE mock test to see what this exam might cover.
Better approachability and impeccable flexibility
The PTE exam is highly flexible. There are around 350 testing centers in the world. Exam scheduling can be done on any day, just 24 hours prior. Because of multiple slots availability, candidates will face hardly any hassle in scheduling the exam.
Not just that, it is possible for aspirants to take up online PTE coaching and assistance, if they do not want to step out of their houses to study from classroom options.
PTE is a 100% computerized test with zero human involvement. All the responses are recorded and analyzed by the computer. The exam assessment is done by high-end AI. Even the Speaking Section, which is administered manually in some English language assessments, is assessed by AI. Candidates have to attempt this section using the headset and the computer will record the responses.
All these things ensure that there would be unbiased and accurate performance analysis. By no means, there is any manipulation, error, and delay. All thanks go to the automated scoring system of PTE.
Even during the practice for your PTE exam, there are several sites that provide PTE full mock test with score. If you want, register yourself in such sites to see how you are performing and to mark the areas that need improvement.
Unlimited sharing of score
PTE is a highly test-taker-oriented exam and the biggest proof of this is its unlimited sharing facility. Yes, it's right.
Successful candidates can share the score with as many colleges/universities. There is no limit. Because of this only, PTE opens up a wide range of opportunities. Candidates can widen up their scope and increase the success possibility.
Time is crucial for a student or person seeking immigration and PTE understands this very well. The score will be declared within five days of the exam date.
If you need to speed up your study or immigration application then PTE is the right choice to make. You always have numerous PTE Coaching options, online and offline, to do better in such cases.
Wide knowledge areas are tested
PTE assesses Speaking. Reading, Writing, and Listening abilities of the test-taker. If you're wondering what's new as other English proficiency tests do the same thing then understand that the exam uses assorted test-item formats to assess the knowledge, which is not the case with other exams.
To prepare well, PTE full mock test with answers will be very useful to you.
The Final Say
If you've got a dream to have a bright future then PTE is what you need to fulfill your dreams. This is not an English proficiency exam, it is a tool to firm your feet in the crowd of native speakers and earn name and fame. With its help, one can gain demanded skills, expertise, and excellence to thrive in an English-speaking environment. So, don't hold back yourself. Gear up for PTE and embark on your career journey. There is no looking after that.
Browse by Category