Retail Executive Search – Key Factors For Standing Out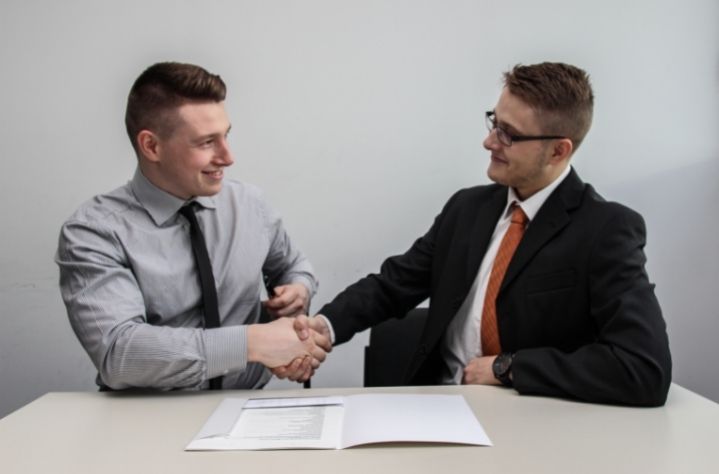 With most senior, C-Suite and executive-level positions, organisations turn to executive search firms to source, assess and present top-performing talent that are best suited for the role and its requirements. It is not simply a process of applying for a senior position through a job advertisement. It will most likely involve being approached by an executive headhunter.
So, when it comes to an executive search firm that specialises in retail executive search, how can you stand out in order to get noticed by their executive headhunters? What tips can improve your odds of being contacted and how can you best present yourself?
Demonstrate your knowledge with a professional blog
Starting your own blog is a great way to showcase your experience and industry knowledge. It's a great platform to demonstrate your passion for the industry and stand out by writing about current trends in the retail industry. Starting your own professional blog, whether on your own website or your company's website, is a great way to boost your online visibility.
Go to industry seminars and events
Being proactive is the key to getting noticed in the highly competitive world of business. Attending local retail industry events is an ideal way to network and grow your portfolio of contacts. It is great for meeting and connecting with senior-level leaders and sharing your experience and knowledge.
Attending larger industry events such as the Retail Leaders Forum will provide you with many opportunities. You can gain a deeper insight into predicted and current trends within the retail industry, have your questions answered by industry professionals, and of course, greater exposure for networking.
Become consistently active on LinkedIn
Much like starting your own professional blog, becoming consistently active on LinkedIn is another great way to network and boost your online visibility. Joining and participating in groups that are specific to the retail industry is effective for demonstrating your knowledge and experience to colleagues and industry leaders.
However, you must choose wisely as you don't want to stretch yourself too thin. Only choose a handful of professional groups that are the most relevant so you can consistently participate in discussions and conversations with like-minded participants.
What is Google saying about you?
Headhunters working for a retail executive search firm will most likely do a Google search with your name to find out more about you – and so should you. Instead of your Facebook or Instagram profile coming up, you want to make sure that your LinkedIn profile and any other notable publications are always at the top of each search.
If it's your personal blog or website that you want to come up first, then using some basic SEO (Search Engine Optimisation) tactics will help a great deal. You can optimise each blog to ensure that you are using certain keywords that are getting highly searched on websites such as Google Trends to boost your visibility.
Are your profiles up-to-date?
Contributing to company blogs, joining various industry websites and even creating your own website requires you to have a biography providing some brief information about yourself, your accomplishments and your background. Are you ensuring that they are all up-to-date?
An easy way to keep on top of this is to frequently Google yourself. You want to make sure that each bio, no matter how small the website may be, is accurately reflecting your current achievements, awards and experience.
Create your own website
Creating your own professional website can be a great way to demonstrate your skills, experience, past accomplishments and industry knowledge all in one place. Acting as an 'interactive resume', it is a great way to prove your industry knowledge through a professional blog section, list all your achievements, showcase your skills and the best way to get in contact with you.
When demonstrating your previous achievements, remember that the retail industry operates on an annual sales cycle. Rather than highlighting specific achievements, make sure that you are highlighting numbers and figures that show a consistent trend of year-to-year successes.
Become involved with company events
As mentioned before, being proactive is key for accessing more opportunities and furthering your career. If you work for an established or global organisation, getting involved in your company's industry events is a great opportunity.
This can involve becoming a panellist or giving presentations at various retail industry events. This is a great way to showcase your knowledge within your own company and to key decision-makers in the audience.
Executive headhunters will only contact potential candidates that they deem the most relevant for their clients. Consider the above-mentioned factors to boost your visibility within the retail industry and gaining more opportunities to progress your career.
Browse by Category