Should we rely our future on digital marketing?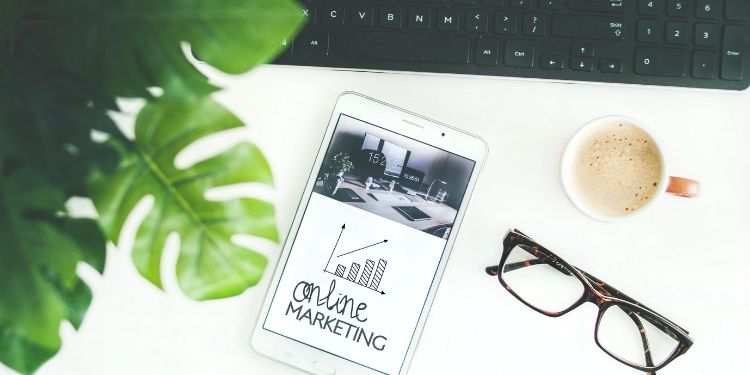 Future on digital marketing
Socializing in a digital world is not that smooth, especially when you have to do several responsibilities and perform many duties in a single day. What I meant to say is that; the digital world has made our lives so busy and hectic that we shouldn't use our productive and precious time to learn new things and discover the other side of the internet.
Meanwhile, social media has reached its peak in terms of technology and digitalization. We should indulge ourselves to take part in those discoveries and technologies and change our lifestyle so only in that way we would become able to stand with this world side by side.
Digital marketing has taken place over traditional marketing rules and now governing the entire world through one platform. Our future is relying on social media and digital marketing as it is the only way through which we can introduce ourselves to the world.
Digital marketing is the only way through which a company relies on it. It is the best way to introduce your brand to the world in better means. Now it is not a choice but becomes a necessity for every business.
Here we discuss some reasons that how our present and future only depend on it:
Take advantage of high engagements
Grab the attention of generation Z'ers
Provides multi-tasking different platforms
Measure ROI with SEO, Artificial Intelligence and Data Analytics
Its effective tools make advancements in projects
Lower costs and higher flexibility for your marketing efforts
Access to consumers who rely on their mobile phones or do all their shopping online
The ability to speak with authority on topics related to your product or industry
A chance to engage with influencers, earn their respect and get them to endorse your company
Opportunities to incorporate multiple types of media into your marketing
The ability to track customers' purchase journeys
Above are some ways that digital marketing is effective in our present and future. A report says that people daily invest over six and half hours using different social media sites for entertainment. So, it is an easy decision to get to interact with those people and make them aware of your brand. The generation Z population is more aware of the internet and social media than a group of other ages.
Take this as an advantage and become more aware of your brand through posting on sites, cover letters, and by making amazing visuals through graphics. So, more and more students or adults are attracted to your brand. These age groups are more pessimistic and passionate to learn and discover more things. You must give them what they want and reap the benefits by scoring conversions, increasing your client base, etc.
you should be aware of your brand awareness globally by providing brilliant outlets and postures on websites and make them unique and bizarre from one another.
A report shows that in the 21st century, 4.5 billion users use the internet. It shows how digital marketing affects you when you enter the digital world.
Digital Marketing: Expanding your brand's reach significantly
However, in traditional marketing, print ads on newspapers and letterheads or on TV to publicize your brand globally but digital marketing allows you to make your own identity through it and publicize your brand on your own. Nowadays, many online companies ensure their clients do better work for them like Logozila, gives their 100% to their customers, and assures them to make their project unique and sophisticated.
These renowned companies do a lot of research before they make their final decision and discuss their ideas on many forums to ensure reliability and authenticity. They must make real and original content for their potential clients, to make their brand unique in front of their competitors. They must make their loyal customers make a friendly user environment and keep users coming back for more by keeping them up to date on key events, new products or services, and industry insights.
Social media is a great tool that allows customers to take advantage of it in terms of their personal or general use. Digital markets use Facebook, Twitter, or LinkedIn to make their product more recognizable among people as the survey shows that the number of Facebook's daily active users (DAUs) currently stands at 1.785 billion people, meaning 66.09% of the total monthly users log in on a mobile device or desktop each day.
Measure Results
Use daily tactics and analysis on how to tour daily audience visits to your website? Or do many people engage in it daily? Use information collected to create best practices (or make a note of things you could do better) for your next campaign. Just analyze your brand credibility and work according to it to make it more trustworthy and reliable for your customers.
Browse by Category