What to Expect From Snowboarding Lessons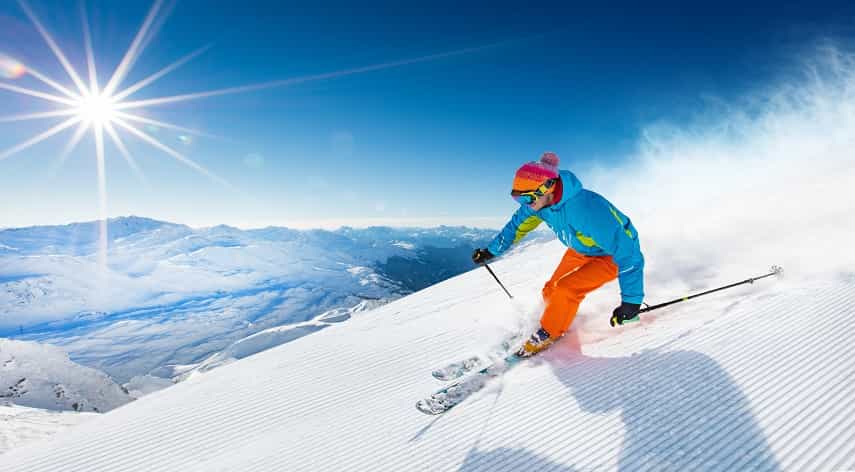 Skiing and snowboarding are two of the most well-liked winter sports in the US. Around 7.56 million snowboarders are found in the United States on average.
If you are looking for an upcoming challenge, look no further than snowboarding. Not only is it exciting and fun, but it's also a great way to enjoy winter activities and get your heart pumping.
Before you hit the slopes, though, you need to learn to snowboard. The ski slopes are more complicated than you think. You need excellent instruction before you try it on your own.
With this guide, you'll learn all about snowboarding lessons. Read on and learn how you can become a snowboarding pro in no time.
Preparing for Your Lessons
Preparing for your snowboarding lessons is key to ensuring you have a successful experience. Start by researching local snowboarding instructors and mountain locations to find the best fit. Once you have chosen a location and instructor, ask them what supplies they recommend.
Along with necessary safety gear, they may suggest items like water, snacks, and sunscreen to help keep you energized and comfortable during the lesson. Brush up on basic knowledge and skills related to snowboarding that can be helpful when learning. By being organized and prepared for your lessons, you should be ready for a safe and exciting experience.
Safety Considerations Before Snowboarding
Before you attempt to snowboard, it is important to ensure that you are taking the necessary steps to understand the risks and stay safe. A snowboarding lesson will include the basics of snowboarding. These can be learning the proper stance, how to move around the mountain, maneuvering through terrain, and understanding the basics of turning.
Your instructor will teach you the correct way to fall and not to panic, as well as how to avoid collisions.
Selecting the Right Gear and Equipment
If a board is too long or short, or if bindings are not fitted, it can make it difficult to learn the basic skills on the snow. Quality goggles and helmets are also important to protect the head and eyes. Also, having weather-appropriate clothing, such as gloves and a waterproof jacket, can make snowboarding lessons more enjoyable.
When selecting boots, the main factor should be comfort. With the right gear and equipment, a strong foundation can be developed for learning the essential techniques for snowboarding.
It is also important to have the board waxed before the very first lesson to ensure it is sliding. Click here for more options for snowboard equipment with their rental services. When all the gear and equipment are up to standard, snowboarding lessons become an even more enjoyable experience.
Applying Fundamental Techniques
For beginners who have completely no experience and want to brush up on their technique, many lessons are tailored to the individual's level. Expect a lesson on fundamentals such as stance and position, as well as edge control and pressure control. As lessons progress, advanced lessons can apply more intricate instruction on carving, jumps, and terrain navigation.
Lessons are usually hours long. The student-instructor dynamic is important for students to get the most out of their experience. Snowboarding lessons give everyone a chance to hone their skills on the mountain.
Unlocking Tricks and Jumps
Instructors will take riders of all abilities through a step-by-step process to help them understand the safety and technical elements needed to execute tricks and jumps without injury. Instructors also help riders work on core strength, stamina, and balance to enhance their skills on a snowboard. Instructors will educate students on proper riding etiquette.
They also provide best practice tips for hitting the slopes. With the help of a qualified instructor, anyone can make the most out of their time on the mountain, unlocking the tricks and jumps they have been dreaming of.
Traversing Terrain with Confidence
Not only will instructors teach riders the proper form and fundamentals of the sport. They are also equipped to help individuals traverse the terrain.
Instructors have experience in different locations. This makes them capable of teaching appropriate methods of maneuvering on slopes. They can coach their students on the most effective foot placement and body positioning.
They can educate riders on the safest ways to move around obstacles that can be found in many locations. Snowboarding lessons are an essential part of learning the sport. It is the best way to gain the confidence needed to traverse terrain with accuracy, speed, and safety.
Gaining Balance and Control
A good lesson will focus on how to shift your weight from foot to foot. This will make you a successful rider. You should also expect to learn how to push down your toes, ollie (jump), carve (turn), and stop.
Balance and control are further fine-tuned with the use of drills. Toe-side and heel-side turn help build coordination and confidence. Your instructor will also show you how to navigate the mountain.
Expect to practice several times on a beginner slope before you graduate to the more challenging runs. This allows a rider to move up in skill level. With snowboarding lessons, most importantly, enjoy the process and have fun!
The Health Benefits of Snowboarding Through Lessons
Snowboard lessons provide educational and physical health benefits. As a beginner, you will receive quality instruction from experienced and certified trainers. Your instructor will help you build the essential skills and techniques needed to pursue more complex maneuvers and tricks.
By practicing balance, coordination, flexibility, and endurance, the physical benefits of snowboarding can be maximized. You can expect to gain a further understanding of snowboarding dynamics as well as tricks, safety, and course navigation.
Snowboarding lessons can also help promote a healthy lifestyle. This is by providing physical activities to stay in shape and strengthen your general wellness.
Participate in Snowboarding Lessons
Snowboarding lessons are a great way to learn the sport, whether it be for a beginner or for someone looking for a new way to enjoy the winter. With instructors that are knowledgeable and adaptable, the abilities of all snowboarders, from the novice to the experienced, can be tapped. Start having fun in the snow and join a snowboarding lesson!
For more information on the best ways to get started in the snowboarding world, check out the rest of our blog!
Browse by Category