The Beauty Of Martial Arts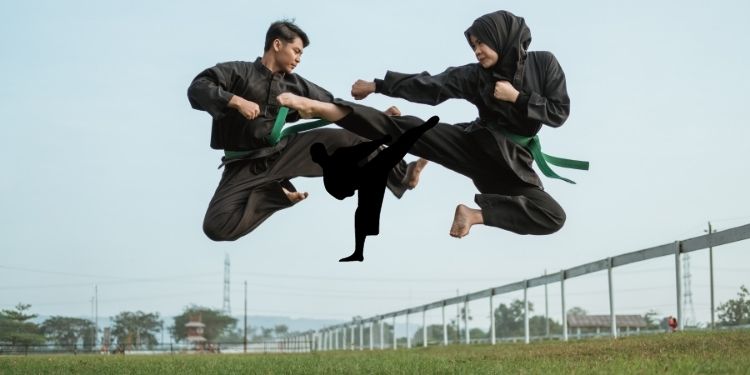 In today's day and age, violence against women has skyrocketed.
According to recent statistics, "about 1 in 3 (30%) of women worldwide have been subjected to physical and/or sexual violence from an intimate partner or non-partner sexual violence in their lifetime."
Not only can violence increase the risk of acquiring HIV, but it negatively affects any woman's physical, mental, sexual, and reproductive health!
This is why protecting yourself and your loved ones is critical for all women out there.
Having a bottle of pepper spray will not be enough as the effectiveness thereof varies from person to person. Also, the effect may only last for about 10 – 40 minutes, if it affects your attacker. Once the pepper spray has been released, you will have no choice but to flee the scene, and your attacker will just move on to his next victim.
It's time to stand up for yourselves and one another ladies, this does not mean you should go out and look for trouble. But rather, taking up some self-defense classes is always the best idea!
Whenever you hear about martial arts, it immediately comes to your mind that it is about fighting someone. You too can get into trouble and you can get others into trouble. Sometimes you are more powerful, sometimes the servant in front is more powerful than you. It is a game in which you defend yourself and the next person defends himself. And in the end, one of the two always wins. Martial arts is an art that you can play in, but it also serves to protect you. Most of these games are in color, but street fighters also use it.
One of the very best forms of self-defense is the beautiful sport, jiu-jitsu! Not only will you be taught by a professional instructor, but you will also be surprised as to the wonders that jiu-jitsu can do for your physical and mental health!
Brazillian Jiu-Jitsu is a martial art combat sport with a very long history, stretching as far back as the 1920s in Brazil and even before then in Japan.
Women started practicing jiu-jitsu as early as the 1970s, but unfortunately, it took about 15 years before a woman's division was opened.
In 1990 Yvonne Duarte was the first female to achieve the rank of black belt in Brazillian jiu-jitsu, also known as BJJ. She is also the first female to start her own BJJ team and played a vital role in implementing a female division in jiu-jitsu! From there on, women worldwide have been forces to reckon with in the world of jiu-jitsu.
This could be you!
To get you started, there are a couple of things you need to know,
Join the club
Search online for a local jiu-jitsu school, browse the reviews to see if the gym and the school have a good reputation. In which you are taught about the smallest thing. They teach us to read people's faces, read their eyes and fight them by looking at their position. When looking at something, you have to look for an organization that meets your requirements and is looking for you. You'll want to find a good, friendly, and incredibly knowledgeable instructor to teach you all there is to know on how you can defend yourself.
Do your research
You don't want to be the only one not knowing a thing about the sport. There are a lot of games that are very popular in martial arts but the most and the best and most popular game is called jiu-jitsu. All of these games are similar to each other, such as MMA Gear, BJJ Gear, Sports etc. As jiu-jitsu is a very competitive and respected sport in the world of martial arts, research the rich history and also the belt ranks so that you too can participate in conversation with your fellow students.
Attire
A woman's gi is what you will need. It is the uniform for Brazillian s jiu-jitsu. The gi consists of a cotton jacket, pants, and belt.
There are three primary gi colors accepted by BJJ clubs, namely white, royal blue, or black.
Why? These are the only colors acceptable to worn during BJJ competitions.
Where to find one? Online shopping!
Things to consider when ordering women's Gi online:
Getting the right fit is crucial. This is where the 'four-finger rule' will apply to womans Gi pants. Make sure that the hems of your pants rest under four finger widths from your ankle. If not, hemming your pants or switching to the next size up should be considered.
Size – The most straightforward way to figure out the size of a womans gi is to use your height and weight. Gi sizes generally range from A0 to A6, the spread of height and weight is generally the same.
Browse by Category