The Benefits of Inpatient Addiction Treatment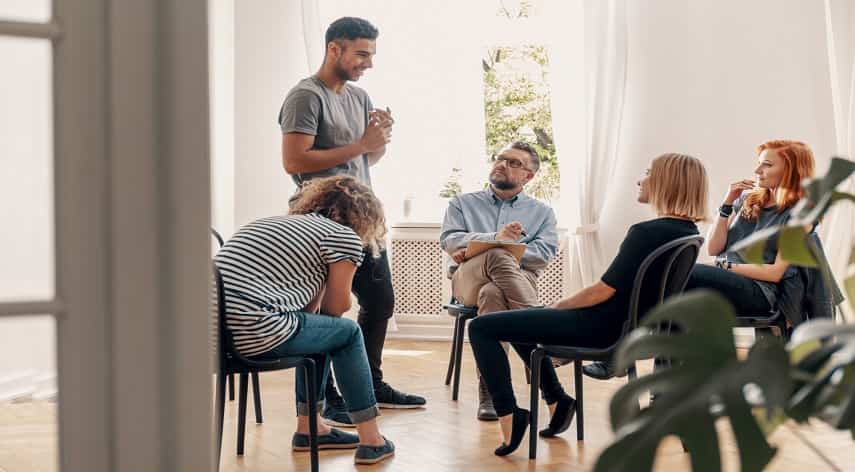 If you are struggling with substance abuse, you are not alone. Many people experience addiction at some point during their lives. Despite this, people stay silent about their problems, keeping them a secret.
Those living with drug or alcohol abuse are also looking to change their life. There is no reason to suffer from this without the help that is offered. Admitting you have a problem and asking for help is key.
But what kind of cure do you need? Keep reading for the top benefits of inpatient addiction treatment and learn why you need it.
Taking Advantage of a Secluded Environment
Inpatient treatment provides a secluded environment which is a significant advantage. Addicts can immerse themselves in their recovery without fear of the stigma or triggers from external sources.
Treatment is 24-hour, allowing for continual immediate support. This can reduce the discomfort of detox.
All your needs will be taken care of safely, such as complete meals and a controlled setting. This will give you a feeling of security and reduced stress.
In addition, inpatient care can provide individual and group therapy. It can also give educational and recreational activities. This allows for a holistic approach to treatment that can not be accomplished in an outpatient setting.
This structure provides the best chance for successful long-term recovery and reduces the risk of relapse.
Receiving Individualized Treatment Plans
You'll receive structured counseling sessions and psychoeducational and leisure activities. You'll also be given medical treatment and dietary advice.
You can also gain vital skills to help you get back on track to recovery. Furthermore, you'll have access to detox treatments. This is in part of an intervention-based treatment strategy.
This versatility enables people to receive the treatment that best meets their needs and preferences. It will help build the strength to break free from the grip of addiction.
Offers Holistic Therapies
Taking advantage of this level of care enables you to access an array of specialized therapies. These therapies are focused on helping address underlying issues that may play a role in your addiction. These holistic therapies can include:
Cognitive behavioral therapy
Interpersonal therapy
Trauma-informed therapy
Individuals in such programs benefit from medical and psychiatric care and educational sessions. Through such an approach, you can form a firm foundation of recovery that can be sustained over time.
Being Able to Detox in a Monitored Setting
Proper monitoring during detox can help ensure that the process goes smoothly and safely. This can be detoxing from certain drugs such as alcohol or opioid. It can be dangerous to attempt a detox on your own.
Additionally, individuals can detox in a serene environment. This allows for quicker treatment because you'll be monitored.
Moreover, patients can receive specific care to supplement their detox process. This allows medical professionals to address any urgent issues needed when it arises.
Inpatient treatment may be expensive. But, the benefits far outweigh the alternative of attempting to overcome addiction on your own.
Offers a Variety of Services
Inpatient treatment offers a variety of services to those seeking help for their SUD. It is the most intensive form of treatment and typically occurs in a residential field rather than a hospital or clinic.
This type of treatment enables patients to immerse themselves in the recovery process. In addition, they separate themselves from the negative circumstances that may have contributed to the development of their addiction.
Some of the core services offered in an inpatient program include:
Individual and group therapy
Medical treatment
Educational classes and workshops
Recreational activities
Family engagement
Relapse prevention
12-step meetings
Mindfulness practices
All of these services greatly increase the ability of individuals to attain and maintain long-term sobriety. For more details about what to expect from MD treatment centers, view the offered services here.
Build a Supportive Community
Inpatient addiction treatment helps build a supportive community. This is done by sharing experiences among people in addiction recovery. Clients can gain insight into the struggles they face while navigating healing.
Residents are encouraged to bond with one another and offer support. They must also work together to reach success.
Moreover, you'll have to share stories and learn from one another. You must also get the guidance that you need.
Structured Days and Nights
Inpatient treatment creates a routine that can benefit those recovering from substance abuse. They provide consistent structure with regular sleep and meals. The use of substances is also monitored.
Moreover, physical and medical or therapeutic treatments are looked upon. From morning to evening, each day and night is mapped out in a very specific way.
This is done to help your transition into recovery. It allows you to focus on your healing without the distractions and temptations of everyday life.
It allows for plenty of time to reflect. This can be the key to developing personal insight for staying sober in the future.
Exposure to a Healthier Lifestyle
Inpatient addiction treatment gives patients a chance to experience a healthier lifestyle. It offers support to address underlying issues.
These issues include trauma, chronic pain, anxiety, and depression. It can also include other behavioral health concerns.
Patients are in a secure and supported environment. This allows them to focus on recovery and learn how to replace addictive behaviors with healthier alternatives.
You'll also be exposed to healthy activities such as group meetings and family engagement. You also have to exercise and get involved with the community. Moreover, you can attend an educational program.
These activities are designed to help in having a productive life after completing treatment.
Leverage on the Benefits of Inpatient Addiction Treatment
Inpatient addiction treatment offers essential benefits to those seeking recovery. It provides a supportive environment and will give access to the resources needed to meet long-term sobriety. In short, it is the ideal choice for anyone in need of comprehensive care.
So what are you waiting for? Contact a treatment provider today for more information.
Did you find this article helpful? If so, check out the rest of our blog for more informative content.
Browse by Category