The Key Steps on How to Start a Flower Shop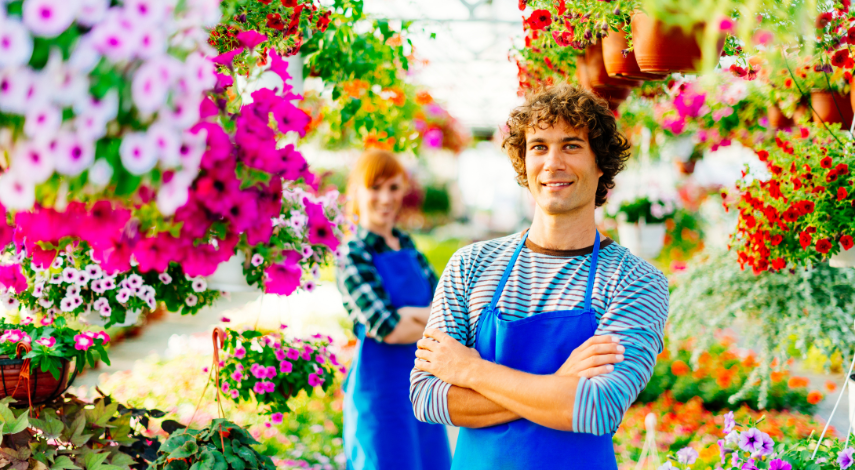 Do you have a passion for selling pretty flowers and wares to keep homes and businesses looking pretty?
Starting your flower shop can be a daunting task, but there are a few basics you should do first to go from dreamer to business owner.
Read our guide on how to start a flower shop and start chaining together your perfect business.
Research and Planning Phase
During the research and planning phase, one should start by becoming knowledgeable about the industry. Research the available flower shop supply vendors and prices, as well as the types of flowers offered. Consider the target audience for the store, age group, location, etc., and determine how to market the shop to that group.
Additionally, consider geographic competition and a business plan for steady growth. Aim to determine the types of flowers customers will be looking for, such as certain arrangements or occasions. When drawing up a business plan make sure to consider all aspects of the business, from renting a shop, purchasing flowers and florist supplies, to running the business overall.
Legal Requirements and Business Setup Phase
Entrepreneurs need to define their business structure and obtain any needed business licenses or registrations that may be required. Entrepreneurs need to research local laws and regulations to make sure they are compliant. This includes obtaining:
licensing
permits
insurance
zoning
After researching and obtaining the licenses, entrepreneurs need to decide on the right business model and acquire the necessary equipment for the store.
Secure Funding and Finances Phase
When securing finances and funding for a flower shop, it is important to have a detailed understanding of your budget and cash flow. Start by understanding the start-up costs of a flower shop, such as:
overhead
supplies
taxes
licensing
It is important to have an idea of the amount of money required for the shop's operational costs.
Sourcing and Inventory Phase
During this phase, a florist will primarily determine how to acquire the materials necessary to supply their products. This includes researching wholesale flower suppliers, assessing what types of flowers are in season, and ordering products like planter pots, flower vases, different flower delivery box designs, and other flower accessories.
Keeping an accurate register of the inventory on hand is of utmost importance to prevent any potential losses and ensure efficient operations.
Marketing and Promotion Phase
Begin by creating a detailed promotional plan outlining which tactics you'll use to spread the word about your shop. Create buzz online via social media platforms like Facebook, Twitter, and Instagram to reach potential customers and post engaging content that will create interest. Develop an attractive website to give customers an idea of what products and services you offer.
Identify local publications or media outlets and create press releases, send photos of your shop, or write an article about your business. Lastly, use print advertising such as flyers, pamphlets, or brochures to inform potential customers about what you have to offer.
Learn How to Start a Flower Shop
Learning how to start a flower shop can appear overwhelming, but with proper planning, research, and execution, it can be manageable. In conclusion, the key steps are to create a business plan, research the market, obtain necessary licenses, rent a space, and determine inventory.
Now you are on your way to starting a successful flower shop! Take action and get started today!
Browse by Category