Things to Consider Before Moving to a New House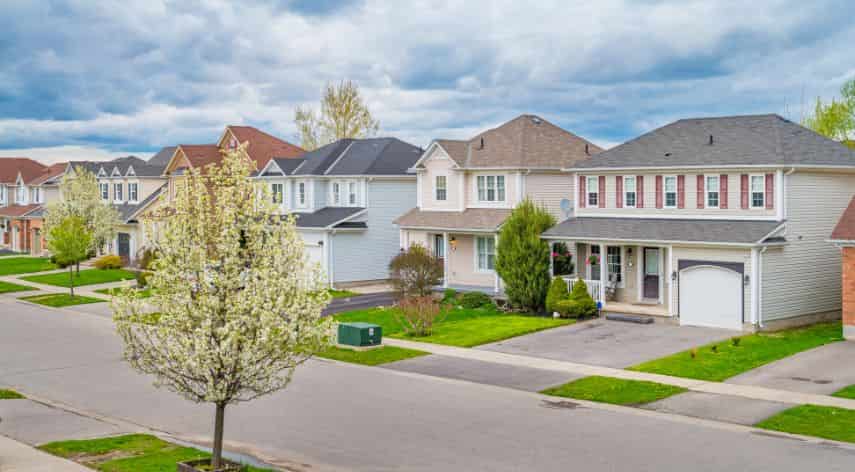 When you're looking for a new house, there are many things to consider. You want to find a place that's big enough for your needs but not too big — you don't want to be paying for space you never use. And you want to find a neighborhood that fits your lifestyle — is it close to good schools, restaurants, and shopping? Do you feel safe there?
Once you've found the perfect house, it's time to start thinking about the move itself. How much stuff do you have? Can you fit it all in your car, or will you need to rent a truck? And what about utilities — who will set up your electricity, water, and gas?
There's a lot to think about when you're moving to a new house. But don't worry — we're here to help. Read on for a list of things to consider before making the big move.
How Much Stuff Do You Have?
Before you decide to move to a new house, it's essential to take stock of your belongings and decide how much stuff you have. After all, the more things you have, the more difficult and expensive it will be to move. If you're downsizing, you'll need to get rid of some of your possessions, which can be a challenge. On the other hand, if you're moving into a larger home, you'll need to figure out how to fit everything into your new space. Ultimately, the amount of stuff you have is a significant factor to consider before moving. So take a look around your home and decide how much is worth taking to your new place.
Will You Need Help From Professional Movers?
Moving to a new house is a big decision. There are many things to consider, such as whether you need help from local professional movers. While some people choose to do the entire move themselves, this is not always possible or practical. Professional movers can provide several services to make your move easier, including packing, unpacking, loading and unloading your belongings, and transportation. They can also help to ensure that your belongings are adequately protected during the move.
If you consider hiring professional movers, be sure to get quotes from several companies and compare rates. You should also ask for references and read online reviews to get an idea of the quality of service you can expect. By taking the time to research your options, you can find professional movers who will make your move more accessible and less stressful.
What About Utilities?
Moving to a new house is an exciting time, but it's essential to consider all the logistics involved before deciding. One of the most important things to think about is utilities. Who will be your electricity provider? What company supplies natural gas to the area? Are there any special regulations regarding waste disposal? Asking these questions ahead of time can help avoid any nasty surprises.
In addition to familiarizing yourself with the local utility providers, it's also a good idea to research the average monthly cost of utilities in the area. This information can be found on websites like UtilityRate.com. Understanding how much you can expect to spend on utilities each month can help you budget more effectively and avoid unexpected financial surprises.
So, before you start packing up your boxes, take some time to research the utility situation at your new address. A bit of planning now can save you a lot of headaches later on.
Do You Have Insurance for Your Belongings?
When you move to a new house, there are many things to think about. One of the things you should consider is whether you have insurance for your belongings. Your homeowner's insurance may cover some of your belongings, but it may not cover everything. For example, if you have valuable jewelry or art, you may need to purchase additional insurance to make sure they are covered.
You should also check to see if your homeowner's insurance limits how much coverage it provides for your belongings. If you are moving to a new house, be sure to take the time to review your insurance coverage so that you can be sure your belongings are fully protected.
Have You Changed Your Address With the Post Office?
Moving to a new house is an exciting time. However, there are a few things you need to take care of before starting unpacking. One of the most important is to change your address with the post office. This will ensure that your mail is delivered to your new home. You can change your address online or in person at your local post office. Make sure to do this at least a week before your move to arrange everything in time. Once you've taken care of the essentials, you can start looking forward to settling into your new home.
We know moving can be overwhelming. But by taking things one step at a time, you can make it happen. Good luck!
Browse by Category