Top Advantages Of Availing A Bike Loan As Opposed To Buying A Bike In Cash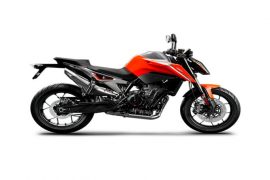 In the current scenario, two-wheelers have become a necessity rather than a luxury. There is a massive spike in demand for two-wheelers in the automobile market. Bikes give the owner a sense of comfort, safety, and ownership while traveling. If you consider the financial viewpoint, they are fuel-efficient and economical as well because you can apply for a bike loan for the same. It reduces the monthly burden on your household budget.
Benefits of two-wheeler over other means of transport
Lightweight than other heavy vehicles:
Two-wheelers are lightweight and more comfortable to drive than other vehicles. The space needed to park is also comparatively lesser.
A two-wheeler is easy to ride and control as compared to a four-wheeler. You can find attractive models according to your tastes and demand.
Two-wheelers have good mileage and save on fuel costs. The cost of owning a four-wheeler is more than a bike.
Exemption from toll taxes
Bikes are generally exempted from toll tax because they don't consume large space or road capacity while driving.
Their volume is less than other vehicles and doesn't cause much strain on the roads as they are lightweight.
Adventurous for long rides
Long road trips on bikes are always more enjoyable than riding on a four-wheeler.
Bikes save more time at the traffic signals and lead to less congestion over roads.
A bike is more economical than a car as the insurances cost less.
So it can be inferred that purchasing a bike has many unsung benefits. It's the ideal means of transport for daily morning office commuters.
However, despite so many advantages, people can't plan their budget to buy a bike outright with cash.
Loan companies come into the picture at this instance.
People can buy bikes without worrying about the down payment through Bike Loan. You should not be disheartened as loans are provided with reasonable interest rates that are payable in easy installments.
Below are the several advantages of buying a bike through two-wheeler loans over cash.
Reduces monthly burden on your household budget
It solves your financial dilemma as availing two-wheeler loans with manageable EMIs can help save for other expenses such as life insurance, home rents, medical bills, and savings.
Affordable Interest Rates available
Two-wheeler loan eligibility differs from different providers. But all of them guarantee an affordable rate of interest.
Bike loans have lower interest rates than cars. Bike Loan Interest for Bajaj Auto Finance is 7.85%* onwards.
The processing fee is 1% to 3.5%* of the loan amount.
Helps with CIBIL or credit score
CIBIL or Credit Scores determines your historical summary of loan credits and repayments over a particular time. Maintaining a good score is always essential for availing bigger loans. Bike loans have fewer interest rates, so the payment is relatively easy.
Getting a bike loan is very easy as only minimal documents like salary slips, identity proofs are needed. You can even check eligibility scores over the website right from your home. Additionally, you can calculate the EMIs so that you can plan your budget well ahead.
Helps you explore more choices
Paying for a two-wheeler in cash controls your preference and budget. On the other hand, a two-wheeler loan helps in exploring more choices in brands and models.
You can always earn extra benefits through these bike loans. Generally, loan companies provide discounts, free insurance, and sometimes a waiver of registration fees during festivals and special occasions. Your asset can also be your mortgage.
With so many advantages of two-wheeler loans, you can buy your dream bike today. You can consider Bajaj Auto Finance as your loan partner with these benefits. Avail a bike loan today to fulfill your dreams.
Browse by Category