Top E-commerce Development Companies Ruling Retail E-commerce Industry in the World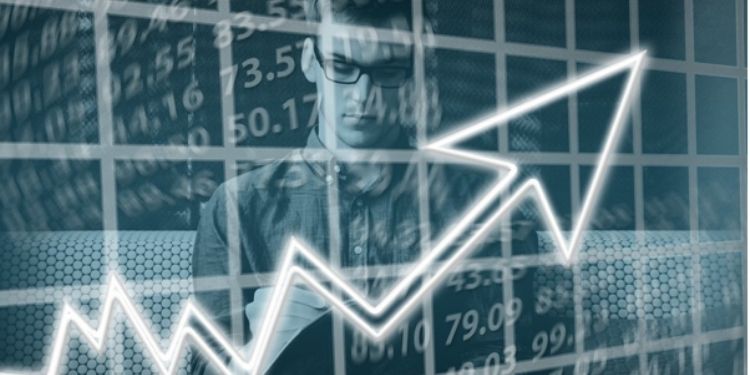 The growing buzz of digitization in the market has made the e-commerce sector a golden pot of opportunities in 2021. This ongoing trend has inspired many online retailers to jump into the e-commerce sector, due to which they are eagerly looking to hire a retail e-commerce development company.
Are you in search of the best retail ecommerce development company? Great! This blog belongs to you. You will be surprised to know that there are around 19000+ e-commerce development companies in India and 28000+ in the USA. Thus, there are millions of companies out there in the market, and when it comes to choosing the best company, we hardly come up with the right choice.
With this blog, I have tried my best to share the list of top companies that you can trust for retail ecommerce app development. All these names are based on the leading business listing sites. Also, you will know the reasons why retail e-commerce development has become essential today. So, let's get started…
What are the top e-commerce development companies worldwide?
I have curated a list of top e-commerce development companies in India and the world with deep research. Being the best retail ecommerce web development service providers, they build robust eCommerce solutions that provide a premium online shopping experience. 
So, following are the names of top ecommerce development companies you can trust:
1. PixelCrayons
PixelCrayons is a leading e-commerce development company globally, based out in India and having an operational office in the USA. The company assists the e-commerce and m-commerce businesses to increase their customer reach and boost their revenue by an optimal combination of omnichannel presence and user-centric solutions.
Being a top e-commerce development company in India, they have helped many B2B & B2C clients in driving their customers' satisfaction, expanding audiences, plus boosting sales. With around 17 years of existence, the company has garnered 6800+ happy clients with the help of their 500+ full-time developers holding 5+ years of average experience in e-commerce development.
Founded: 2004
Hourly Rates: $21/hr
Team Size: 400- 500
Location: India, United States
Top Clients-Puma, eBay, TESCO, hp, Ted Baker, Citigroup 
Website-https://www.pixelcrayons.com/
2. Magneto IT Solutions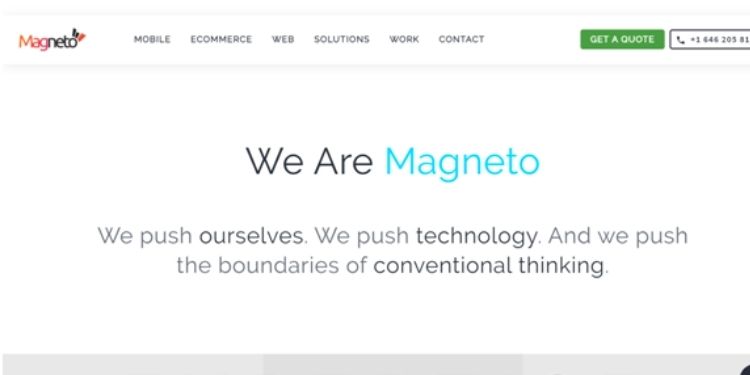 Magneto is an award-winning retail e-commerce mobile app development company in the world. Their core competencies lie in developing market-leading end-to-end retail eCommerce solutions. From building an excellent e-store to innovative e-commerce mobile apps, they follow an agile methodology to create industry-leading User Interfaces that deliver the supreme quality experience to the end-user.
Founded: 2009
Hourly Rates: $25 – $49/hr.
Team Size: 51-100
Location: India, USA, Bahrain
Top Clients-Soji Cleaners, Daikin, World of Stones, Ashraf's Bahrain, Y K Almoyyad, 
Website-https://magnetoitsolutions.com
3. Triare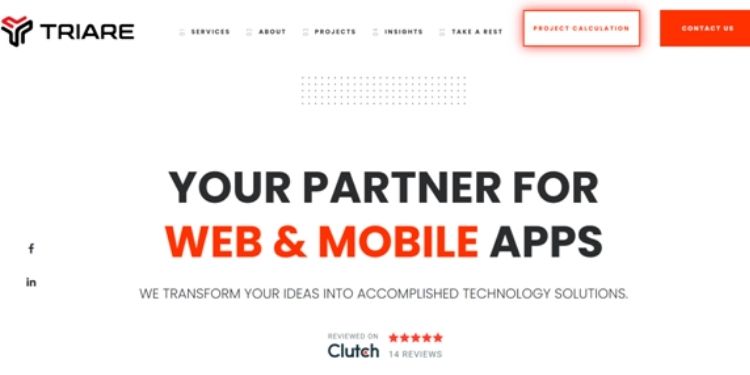 Triare provides optimal e-commerce development solutions to its startups, enterprises, and SMEs since its inception. From developing simple apps to complex e-commerce applications— they are competent in creating a business-ready application for their clients that helps them in gaining a competitive edge in the market.
The company provides a flexible cooperation format to everybody interested in the e-commerce area. Along with retail e-commerce app development services, they provide IT expertise too.
Founded: 2015
Hourly Rates: $25 – $49/hr.
Team Size: 11-50
Location: United States, Ukraine
Top Clients– TaxSmile, Alphacore, Meet & Right
Website-https://triare.net
4. Greg Solutions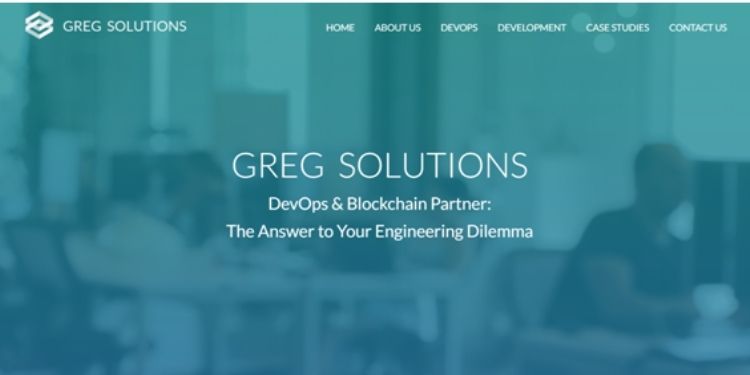 Greg Solutions is a trusted retail ecommerce development company in the market delivering cost-efficient custom e-commerce development services. They are working with a team of seasoned e-commerce developers providing quality services with utmost satisfaction.
By hiring them, you can save up to 85% costs on your infrastructure. Their team always comes up with elegant, easy, and scalable e-commerce solutions.
Founded: 2019
Hourly Rates: $25 – $30/hr.
Team Size: 10-20
Location: Ukraine
Top Clients– Inventify, DERMPRO, Virtido, Brainbean App, eSign Genie
Website-https://greg-solutions.com/
5. NEKLO LLC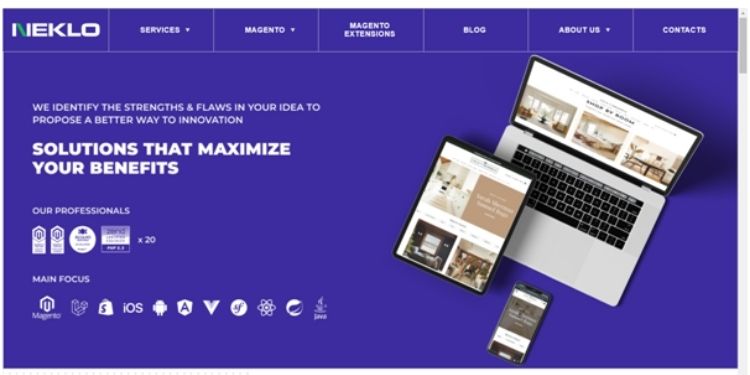 NEKLO is a reputed e-commerce development company dealing globally and works day and night to deliver superior e-commerce websites and applications to its clients. The company concentrates on developing high-performing websites plus integrated e-commerce solutions as they provide the full spectrum of Magento development services.
Until now, they have developed 30+ Magento extensions and don't stop there. They have delivered over 50 Magento projects. Their team consists of 20 Magento developers, where 80% are Magento Certified.
Founded: 2009
Hourly Rates: $27 – $33/hr.
Team Size: 51 – 100
Location: Belarus, United States
Top Clients– Raken, Lulu and Georgia, Complete Solar, Vow to be Chic, Planet Blue
Website-https://neklo.com
What has made retail e-commerce development important today?
In the last few years, we have seen a change in customers' shopping behavior; they shifted to online shopping platforms due to convenience.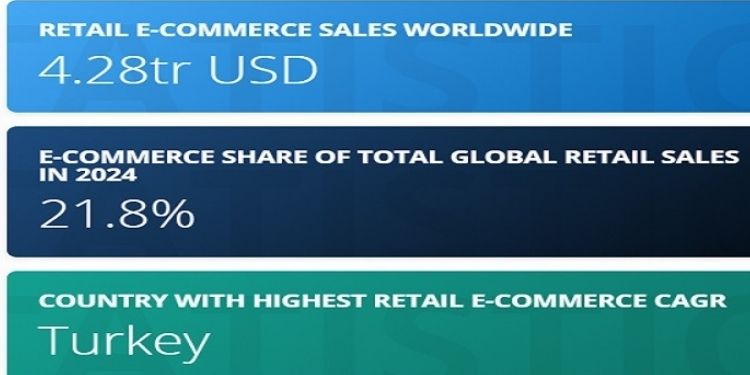 According to a web development stat, over 2 billion people shopped online goods or services online in 2020. During the same year, e-retail sales exceeded 4.28 trillion U.S. dollars worldwide.
So, you can see how greatly the market is influenced by online shopping. I'm still wondering how? Take a look at the business benefits of e-commerce development.
Sell Quickly
Compared to traditional offline retail stores, you can set up a simple and quality e-commerce store in a few clicks. ManyCMS are available out there like Shopify, Squarespace, and more that provide pre-made e-commerce designs; you can easily use this and design your e-store. All these are SaaS-based e-commerce platforms, making the selling process much simpler and quite realistic.
Low Cost
Do you know that setting up an online business is way cheaper than a brick-and-mortar store? Yes, it is; you can start your ecommerce business with much less capital than opening a brick-and-mortar store. It usually takes a small fee, charged as a sale percentage that allows you to sell your products on their particular platform.
Additionally, you can promote your business for free on social media platforms like Facebook, Instagram, and more. You can make your site SEO-friendly for the top search engine rankings, use Google Adwords, and more. Thus, you can run an independent business on an online platform with lesser dependencies and expenses.
Customer Begin The Hunt Online 
Prospective customers use digital platforms to get their products and services. Their search begins from Google or other search engines. Last year, around 87% of buyers searched for their products online.
Irrespective of being an online or offline customer, the search begins online on the e-stores like eBay or Amazon. They compare price, brand, customer reviews, and more. Thus online presence is essential today to reach your target customers.
Insight On Customer Data
Another perk of retail ecommerce website development is that it's pretty simple, easy for data collection, and scalable. Online selling allows you to obtain the first hand by tracking the customer behavior over your services, products, and website. It will enable you to get customer feedback and service loopholes on which you should work. But always make sure that you follow an ethical practice of collecting customer data and their feedback; otherwise, it will trouble your business.
Reach Out To New Customers
With an e-commerce website, you can target customers globally. But as you know, there are different formats of online selling. Every channel has its particular set of customers, and you can get new demographics with the help of social media.
Popular online marketplaces like Amazon provide you a wider audience reach and helps in identifying niche markets. Whereas other online marketplaces like Etsy, Poshmark, Newegg, etc., catering to particular people, look for specific products. The best part here is that you can use different digital touchpoints to interact and engage diverse audiences.
Strategy For Content Marketing
Online business presence allows a business to provide a lot of data about its products and services. A good website offers retailers a place to present their customers with the main content. This content includes detailed product descriptions, product comparisons, inventory in-store availability, and pricing.
This information helps the customers in their shopping decisions both while they shop online or buy in-store. The e-commerce site provides a lot of information to the customers. Blog and videos have proved helpful in providing helpful content to customers about the products and services. You can see this practice on sites like Amazon and Flipkart.
Serving The Niche Markets
E-commerce industries help businesses in catering to niche market needs in a much easier way. For instance, a coin collector can't find a seller easily. Though, all this has become easy now with the internet. If you cater to a specific market, selling them online is easy for you now.
Meet Customers At Their Location
Customers not only products from the e-stores. They also make purchases online. E-commerce has made it relatively easy for customers to purchase products anywhere and anytime. They can buy products via Instagram/Facebook Ads or even mobile applications. E-commerce also allowed retailers to eliminate friction points and made it easy for buyers to purchase products from their desired source.
Takeaways on the Top E-commerce Development Companies
The E-commerce market is not showing a single sign of slowing down, as you have read above. It's even believed that the day when e-commerce stores will overtake the physical retail store is no longer far away. That's why online retailers are advised to jump into the e-commerce world.
The best e-commerce development companies in India and other countries are innovative and always stay on top of the retail e-commerce development trends. You can even hire top ecommerce developers from these ecommerce development companies.
In this way, they are providing the best quality service in the industry.
For hiring the best e-commerce development partner, you should:
Always consider the company's location in mind whether you want to outsource your e-commerce project to an offshore or onshore company.
Check the company's portfolio, expertise, and experience.
Know their strategic approach and check whether they have a comprehensive plan of action.
I hope this blog proves helpful to you, and in case you have any queries or want to suggest anything, let me know in the comment section.
Best of luck!
Browse by Category