Top Tourist Attractions in Dubai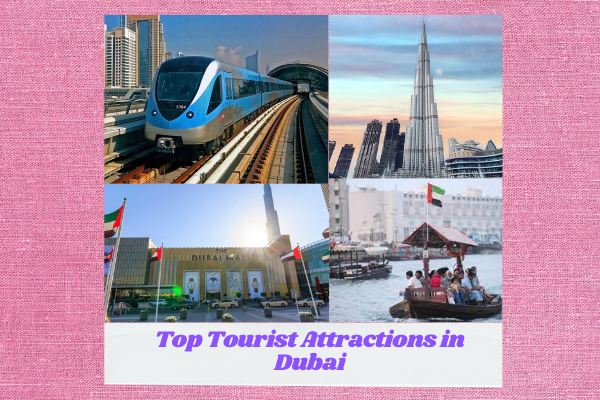 I woke up, the early morning. It was a bright morning. I saw mesmerizing sunrise, from my room's window. I was in a Bur Dubai. It was time, to get ready, and explore the city, with my guide Jack. I took bath, with warm water. Today I wore, a T-shirt with blue and red stripes, a pair of jeans, and cat shoes pakistan. I had planned out, my trip to Dubai, last week. So I just descended from the lift. Jack was waiting for me at the entrance lobby.
We went to the car park, and then came to the famous Sheikh Zayed road. So I will describe the places, I visited:
Jumeriah Beach
"George, this is the seaside of Jumeriah. I was amazed, to see the beautiful sea. I just removed my shirt and jeans, from the changing room. Then I emerged into, the waves. The seawater was cold. It was a windy day. I was wearing long shots. Jack was also with me in the water.
We enjoyed it, then I went to take the car's trunk, to take the wave surfer board, Jack and I skimmed through the hands, to reach the beginning of the wave. Then we stood up and surfed, on the wave.
We went back and forth, several times. Jack and I were all wet. But the cold wave of air was there, to make us happy. We went back, to our changing rooms. Took shower, and wore back our clothes.
Dubai Mall
Then we drove back to Sh. Zayed Road. I saw many tall buildings, along the way. We just parked our car, in a metro station. Then we bought tickets, for Dubai Mall. It was a great experience, traveling at 100km/hr. I was chatting, with men and women, who were either sitting next to me or standing. On each station, an announcement was made in Arabic and English.
Jack and I got down, at Dubai Mall station. We just went inside. All the major brands were there.  It was sunset, Jack and I had coffee at Starbucks. We saw the dancing fountains, in front of us. Each time, the music was changing, that was changing the speed, and directions of the fountain.
Burj Khalifa
Then Jack told me, that we are going to see, the world's tallest tower "Burj Khalifa". The location of it is next to Dubai mall. We bought tickets. We just went in a fast-moving lift. My ears were just closed. I couldn't believe it. In my mind, I was feeling as if, I am in a rocket.
I was able to see the whole of Dubai, from the windows of life. Finally, we reached the observation deck.
I took selfies, with Jack. It was of its kind experience. We met, other tourists as well, Mr. Paul was from California US. Ms. Jenny was from London.
We descended, and I felt, that I was falling freely from the sky. I just grabbed Jack's hand." George just relax". All the building's top floors were, disappearing one by one. It was just like being in the magic show.
I couldn't come out of it, and I didn't realize that I was on the ground floor. I was still, feeling hanging in between the sky and earth.
I felt better when we started walking.  We returned to the metro station. Jack and I bought the tickets for Al Fahidi Street, Bur Dubai.
Abra
Furthermore, many stations had passed. The metro just went underground. Suddenly all the skyscrapers disappeared and I could see anything, though the metro's glasses." Jack, Where are we?" George, we are just moved underground. "Oh, OK". The metro just took climbed a steep slope upwards; I thought I was on a roller coaster. My heart came to my throat.
We were able to see the sky touching buildings again. Then again we went underground. This time we stopped at our station. We just checked out. Jack and I took the escalator.
We finally reached bur Dubai. Jack took me, to the traditional boats. It is called "abra", which means in Arabic, "to go through". The basic idea was to connect Bur Dubai to Deira, and vice versa.
I came across many traditional markets. Some people were selling dry fruits. I even saw Iranian traders. We both bought tickets and hopped on the boats.
The seagulls were hunting for fishes, they flew over our heads. The sea breeze was pleasant. We enjoyed the ride.
On the way back, Jack showed me some snacks shop, they are called "cafeteria". We sat, on the chairs, and had traditional Indian snacks, with hot tea.
Conclusion
I was literally had pain, in my body. So we returned, to our car. We drove back to our hotel. I felt the buzz of the city. Dubai never sleeps. I even saw people chatting and enjoying their food at 3 am in the morning.
I just reached my room, changed my clothes, and fell on the bed. The journey was very memorable. I slept well, on the comfortable bed.
The next day, I took shower and packed my bags. For the airport, I just a taxi. I think one week is less, to visit Dubai. This city was on my bucket list for the next year.
The flight was good. I had food and slept again. It was a 14hour journey back home in the sky.
Browse by Category